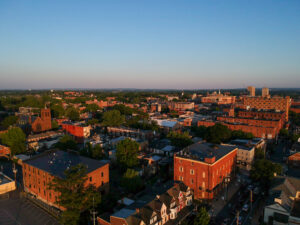 As part of Domestic Violence Services of Lancaster County's (DVS) Diversity, Equity, and Inclusion (DEI) initiative, we need your help recruiting DV survivors to be part of our Talking Circles. Below you will find the specific information.
Community members who are survivors (survivors do NOT have to use DVS services to be eligible to participate, and it does not matter when the abuse occurred) may be willing to participate.
To Domestic Violence Survivors (whether or not they used DVS services):
We want your feedback! Tell us about your experience with our services or another DV agency's services. If you didn't use DV services, tell us why, or what would have encouraged you to do so.
Tell us what we can do to be more accessible to all survivors in our community!
Talking Circles will be facilitated by the EnterChange Group.
Join us for the following dates:
Wednesday, April 26 at 6:30p at Crispus Attucks Community Center – 4o7 Howard Ave. Lancaster PA 17602 – for survivors who identify as a person of color (a member of the global majority) and a survivor of intimate partner violence or abuse. 
Thursday, April 27 at 3:00 – 5:00 pm

 at the Conference Center, First Presbyterian Church of Lancaster

(140 E. Orange Street) – open to all survivors of intimate partner violence/domestic abuse. 
Thursday, April 27  at 6:30p at Lancaster LGBTQ+ Coalition's "The Loop" – 117 E Chestnut St, Lancaster PA 17602  – for survivors who identify as part of the LGBTQIA+ Community and a survivor of intimate partner violence or abuse. 
Resources
---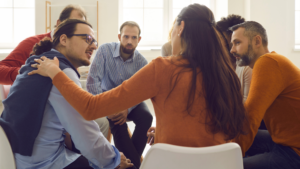 Registration
For Talking Circle participants:
All personal and identifying information will be kept strictly confidential. DVS staff are not facilitating the groups and will not know who gave what feedback.
Opportunities for anonymous feedback will be provided. Survivors may give feedback in writing that helps them to remain anonymous if they wish.
Survivors who participate in the Circles will receive a $50 VISA gift card.
Child care will be available.
Transportation assistance is available.
A meal or food will be provided.
To register, fill out the form below. call 717-291-5826 Ext. 3147, or email DVSCircles@caplanc.org. A staff person will return your call or email to sign you up for the Talking Circle and go over the details with you.
DVS DEI Survivor Talking Circle
About Domestic Violence Services
DVS is a catalyst to eliminate domestic violence in Lancaster County through direct service, advocacy, and social change. DVS offers 24/7 hotline and text line, emergency shelter, counseling, children's programming, legal advocacy and representation, and transitional housing. All services are free of charge and strictly confidential. DVS hosts professional trainings and community education and prevention sessions for schools, businesses and community and faith-based organizations. For more information, visit caplanc.org/DVS.
About Community Action Partnership
The Community Action Partnership is Lancaster County's largest anti-poverty organization, helping low-income families achieve economic empowerment. CAP's service profile interrupts generational poverty with programs that support families and individuals at every age and place in life, in the areas of education, health, household stability and safety and empowerment. For more information, visit www.caplanc.org.