Navigation's LIFT Program
Employers in Lancaster County are struggling to find qualified employees for open positions while under- or un-employed individuals are facing barriers to obtaining living-wage work.
These potential employees often have challenges that neither supervisors nor traditional EAP programs can full navigate. The "cliff effect" created by current state and federal assistance policies means that people with these challenges don't qualify for public and many private supports as soon as they take that one good job.
Click here to download flyer (.pdf) Eng | Haga clic aquí para descargar el folleto (.pdf) Esp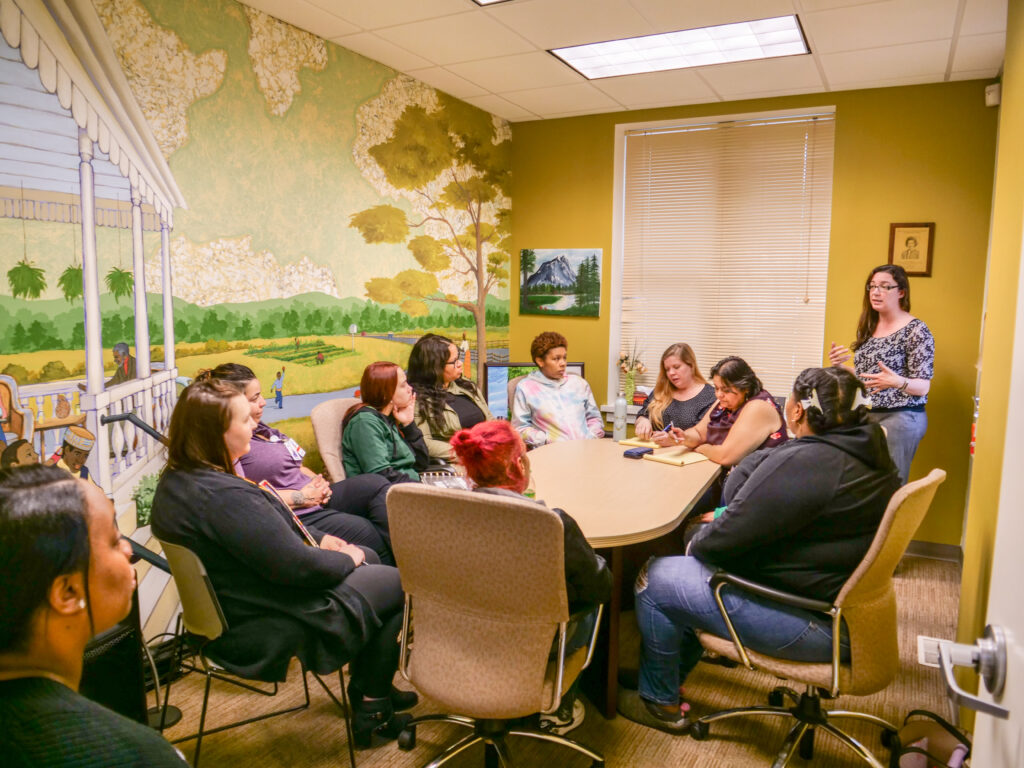 Currently accepting 5 mothers with only one child into the program

Program is from when accepted into the program (March/April 2021) Monday – Friday

Four Season's first shift: Monday-Thursday 28 hours a week

Cohort Development Day – Friday

Cohort development days are virtual and are only an hour long include:

Public Speakers

Active Learning Opportunities

Day Trips to encourage personal development and professional growth

Because of COVID-19, cohort development days will be held virtually and last for between 1-2 hours. Zoom is used for the virtual sessions

Job Title:

Picker/Packer

in the warehouse

Conditions are cold and require you to lift up to 30 lbs. and stand on your feet for long periods of time.

Assistance getting appropriate attire will be provided

Pay:

$9/hr 

during the training period at around 28 hours/week.

Additional support including  transportation, food stability, rental subsidies and other support will be provided through the program to ensure stability

Goal after one year: Provide employment of $15/hr or higher with barriers to employment eliminated along with personal growth as a woman and mother.
For more information, please reach out to Jostalynn Parry, Workforce Development Coordinator by calling or texting 717-333-1918 or email jparry@caplanc.org.
---