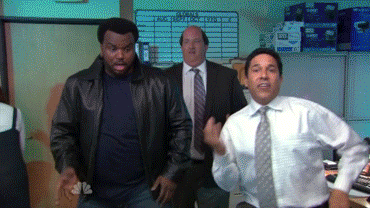 As temperatures warm, vaccination rates rise and the incidents of COVID continue to fall, it's time to start looking ahead with promise and excitement to the future.
To that end, we are excited to announce that the Community Action Partnership (CAP) of Lancaster County is gearing up for our "new normal" too as we look forward to hosting in-person events, re-opening our offices for our customers and staff, and continuing our commitment to offering top-notch programming.
The next step in our journey comes in August when we will be holding an in-person drop-by at our Reopening Celebration on Friday, August 20 from 11 am to 2 pm. There will be food, games, and senior leadership will be there to welcome you back in person as we gear up for a full reopening in September where we hope to see each other again.
All Staff, please join us for our in-person, Welcome Back Luncheon!
Date: Friday, August 20, 2021
Time: 11:00AM – 2:00PM (Lunch Hour Drop-In)
Location: 601 S. Queen Street, Lancaster, PA 17603 (Parking Lot)
Activities: Food Trucks, Games & Raffles
RSVP: By June 30, 2021​  ​
Lunch will be served by Lancaster Burger Company.  This includes vegetarian and vegan options.
Be sure to register below for your meal ticket and a chance to win one of three $100 gift cards to Target, Wawa or Weis Markets.
Raffle drawings will be at 11:30 AM, 12:30 PM and 1:30 PM.
REMINDER: This will be a paid lunch hour (hourly staff do not need to clock out), please connect with your supervisor to clarify any questions regarding schedules.