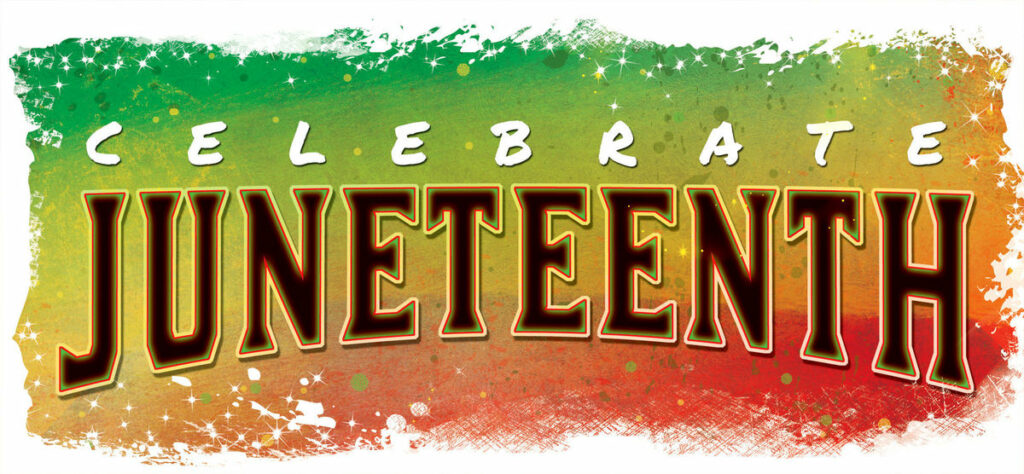 The History of Juneteenth
Juneteenth is the oldest known celebration commemorating the ending of slavery in the United States. Dating back to 1865, it was on June 19th that the Union soldiers, led by Major General Gordon Granger, landed at Galveston, Texas with the news that the war had ended and that the enslaved were now free. Note that this was two and a half years after President Lincoln's Emancipation Proclamation – which had become official January 1, 1863. The Emancipation Proclamation had little impact on the Texans due to the minimal number of Union troops to enforce the new Executive order. However, with the surrender of General Lee in April of 1865, and the arrival of General Granger's regiment, the forces were finally strong enough to influence and overcome the resistance.
Through the Emancipation Proclamation became official on January 1, 1863, word did not make it to Texas until June 19, 1865.
Juneteenth today, celebrates African American freedom while encouraging self-development and respect for all cultures. As it takes on a more national and even global perspective, the events of 1865 in Texas are not forgotten, for all of the roots tie back to this fertile soil from which a national day of pride is growing. The future of Juneteenth looks bright as the number of cities and states come on board and form local committees and organizations to coordinate the activities. Communication and networking are vital.
Juneteenth Commemorates the true end of slavery in the United States and the Crispus Attucks Community Center & Community Action Partnership of Lancaster County is proud to present a line-up of events in celebration of this important milestone in our country's history.
Schedule of Events
This year, the Community Action Partnership of Lancaster County & Crispus Attucks Community Center will be celebrating Juneteenth the week of June 14th, 2020.
While there is no fee to participate in the celebration, your donation will benefit Crispus Attucks Community Center. Click here to donate.
Soul Food Thursday – Thursday, June 18, 2020 | 11 am to 12 pm
When you think of Soul Food, do you think of comfort foods served at family gatherings and holidays that bring feelings of home? Traditional African American comfort foods include homemade macaroni and cheese, fried chicken, red beans and rice, cornbread, seasoned greens, mashed potatoes and gravy, and ice-cold sweet tea and so much more!
The
Crispus Attucks Community Center
will provide free Soul Food theme grab-and-go lunch on Thursday June 18, 2020 from 11 a.m. to 12:00 p.m. to kick off the celebration! The dine-in option is currently suspended.
Men Who Cook 
Traditionally, we invite professional chefs and home cooks to whip up their signature dish to share with the community the weekend before Juneteenth in a celebration of food, history and culture. Unfortunately, due to COVID-19, this year's Men Who Cook event is canceled.
HOWEVER! The Juneteenth Committee got together and thought of creative and innovative ways to celebrate, and in a nod to our traditional Men Who Cook event, we're working on putting together a downloadable digital cookbook!
If you would like to contribute to this unique and celebratory cookbook, please submit the following items via email to Brian Nguyen (marketing@CAPLanc.org) or complete the submission form below by Friday June 12, 2020:
Your favorite recipe
A photo of you
A brief bio, if possible
A brief blurb about why you chose this recipe and what it means to you
Once you submit these items, the team will put it together and share it digitally with the community through our website and social media.
---
Sponsorship
 Please contact Kristy Aurand, at kaurand@caplanc.org  or call 717-299-7388 ext. 3032 for more information on sponsorship opportunities.