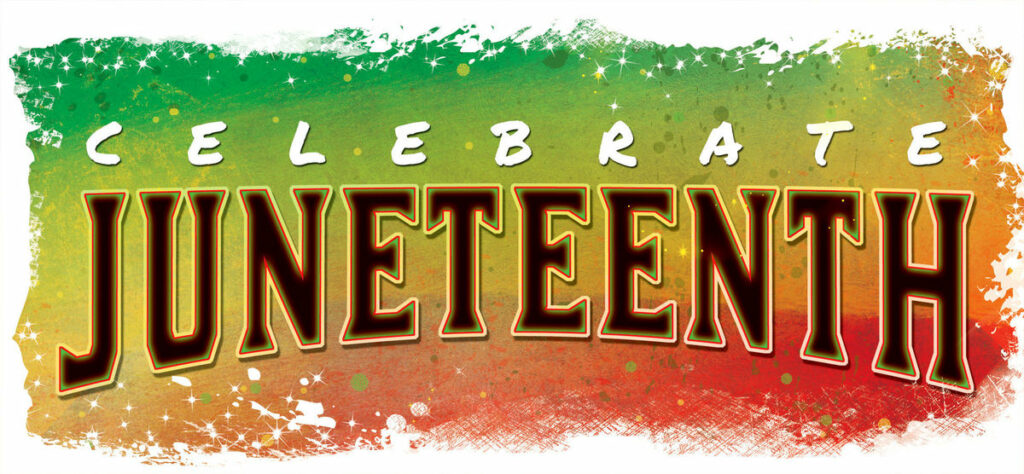 The History of Juneteenth
Juneteenth is the oldest known celebration commemorating the ending of slavery in the United States. Dating back to 1865, it was on June 19th that the Union soldiers, led by Major General Gordon Granger, landed at Galveston, Texas with the news that the war had ended and that the enslaved were now free. Note that this was two and a half years after President Lincoln's Emancipation Proclamation – which had become official January 1, 1863. The Emancipation Proclamation had little impact on the Texans due to the minimal number of Union troops to enforce the new Executive order. However, with the surrender of General Lee in April of 1865, and the arrival of General Granger's regiment, the forces were finally strong enough to influence and overcome the resistance.
Through the Emancipation Proclamation became official on January 1, 1863, word did not make it to Texas until June 19, 1865.
Juneteenth today, celebrates African American freedom while encouraging self-development and respect for all cultures. As it takes on a more national and even global perspective, the events of 1865 in Texas are not forgotten, for all of the roots tie back to this fertile soil from which a national day of pride is growing. The future of Juneteenth looks bright as the number of cities and states come on board and form local committees and organizations to coordinate the activities. Communication and networking are vital.
Juneteenth Commemorates the true end of slavery in the United States and the Crispus Attucks Community Center & Community Action Partnership of Lancaster County is proud to present a line-up of events in celebration of this important milestone in our country's history.
Schedule of Events
This year, the Community Action Partnership of Lancaster County & Crispus Attucks Community Center will be celebrating Juneteenth the week of June 14th, 2020.
While there is no fee to participate in the celebration, your donation will benefit Crispus Attucks Community Center. Click here to donate.
Matching Donation
In honor of Juneteenth, a generous local donor has pledged to match up to $1,000 in donations this week to Crispus Attucks Community Center in honor of Ruth Patricia Cooper. Ms. Cooper was passionate about the mission of Crispus Attucks, and she and her children were active at the center for many years.
A graduate of Millersville University, she raised her family in Southeast Lancaster City and worked as an art teacher at Lincoln Middle School in the School District of Lancaster. During this matching opportunity, every dollar you donate turns into two dollars, so now is the perfect time to support the important work of Crispus Attucks.
Under Designate to a Specific Program, click Crispus Attucks Community Center

Donate!
---
Soul Food Thursday – Thursday, June 18 | 11:00 am to 12:00 pm
When you think of Soul Food, do you think of comfort foods served at family gatherings and holidays that bring feelings of home? Traditional African American comfort foods include homemade macaroni and cheese, fried chicken, red beans and rice, cornbread, seasoned greens, mashed potatoes and gravy, and ice-cold sweet tea and so much more!
The Crispus Attucks Community Center will provide free Soul Food theme grab-and go lunch on Thursday, June 18, 2020 from 11:00 am to 12:00 pm to kick off the celebration. The Dine-In option is currently suspended.
Wake Up! Black Vote Kick Off Campaign Press Conference – Friday, June 19 | 10:00 am
"Wake Up! Black Vote" is a non-partisan get-out-the-vote initiative of the NAACP Pennsylvania State Conference. Its goal is to unite Black vote in Pennsylvania by respecting the differences within the Black community while promoting unified, collaborative, mobilization of a unified Black voice at the polls in 2020.
Start your Juneteenth 2020 waking up the Black Vote! Click Here to Watch the Press Conference
Bright Side Opportunities Center Juneteenth Food Box Distribution – Friday, June 19 | 1:00 pm
Bright Side Opportunities Center | 515 Hershey Ave. Lancaster PA
Stop by the Bright Side Opportunities Center for a pre-packaged food box! All are welcome. Sponsored by the Central Pennsylvania Food Bank.
Juneteenth Garage x Food Sale – Saturday, June 20 | 8:00 am to 1:00 pm
2153 Brockton Road, Lancaster PA
In honor of Juneteenth, the Asian Community is coming together to sell a variety of items. Juneteenth is a day to celebrate and recognize the end of slavery. Today, we celebrate the culture and achievement of African Americans.
Stop by to enjoy homemade Asian food that is made with love. Proceeds will go to three Black Lives Matter Organizations.
Black Lives Matter Cookout – Saturday, June 20 | 12:00 pm
Reservoir Park | Feel free to bring any food, utensils, activities, and/or ideas!
Come support Black Lives Matter Cookout/Potluck! Lanc Changemakers, the Stoop Kids, and other local leaders in Lancaster are organizing a socially distant event where People of Color and allies can come together and celebrate Black life.
This is a potluck style event, bring some food if you are able but food will be provided. Bring a blanket, tables or chairs and have fun!
Juneteenth Virtual Gospel Performances – Sunday, June 21 | 1:30 pm
Join the Crispus Attucks Community Center on Facebook for local Virtual Gospel performances!
LGBTQ+ Coalition – All Are Welcome Party! – Saturday, June 27 | 11:00 am – 6:00 pm
300 Block of Laurel
*Updated from Saturday, June 20, due to rain*
The Coalition and Xulbo are partnering to host a socially distant event on June 27th to celebrate Juneteenth, World Refugee Day and Pride Month on the 300 Block of Laurel!
Karen Foley is using the Love Your Block grant to commission Justin Jones to create a mural to celebrate solidarity in our community. DJ Ecliptic spinning from 4-6 pm! They will be following CDC guidelines for COVD-19 and will ask that you wear a mask and follow the 6ft rule.  We have our COVID-19 PPE kit to help ensure safety as well. Let's celebrate that we can come together and support a welcoming City for ALL!
*Please organize hangouts from 4-6pm on your porch or in your back yards and stream Ecliptic on your twich channel. We will get through this stronger together!*
Are you celebrating Juneteenth? Let us know what's happening and we'll work together and promote it! Please email marketing@caplanc.org to get started.
---
Sponsorship
 Please contact Kristy Aurand, at kaurand@caplanc.org  or call 717-299-7388 ext. 3032 for more information on sponsorship opportunities.