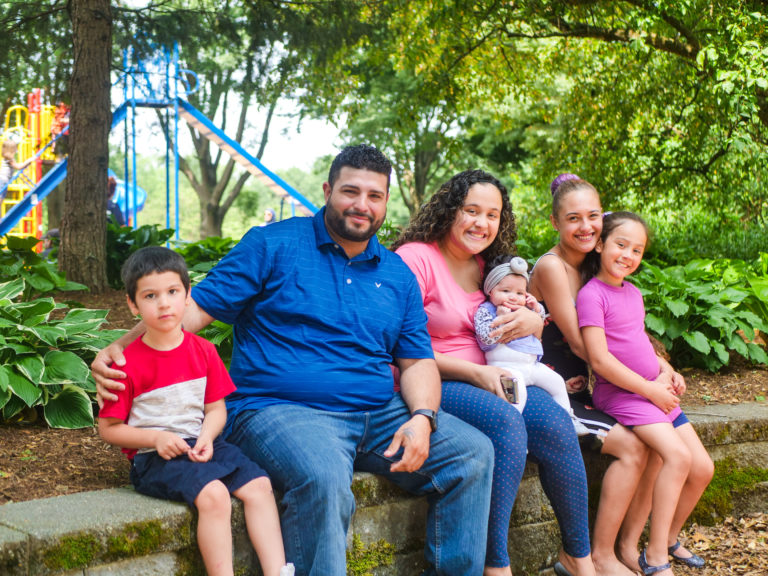 2Gen
Two- Generation (2Gen): A Whole Family Approach
The two-generation approach (2Gen) is a framework that leverages the strengths, resources, and motivation of families and communities to create a pathway for economic mobility and prosperity. It focuses on supporting whole families by recognizing the importance of working with both children and parents/caregivers together. By using a holistic, family-centered lens, the approach aims to promote positive outcomes by considering various pathways and dimensions of families.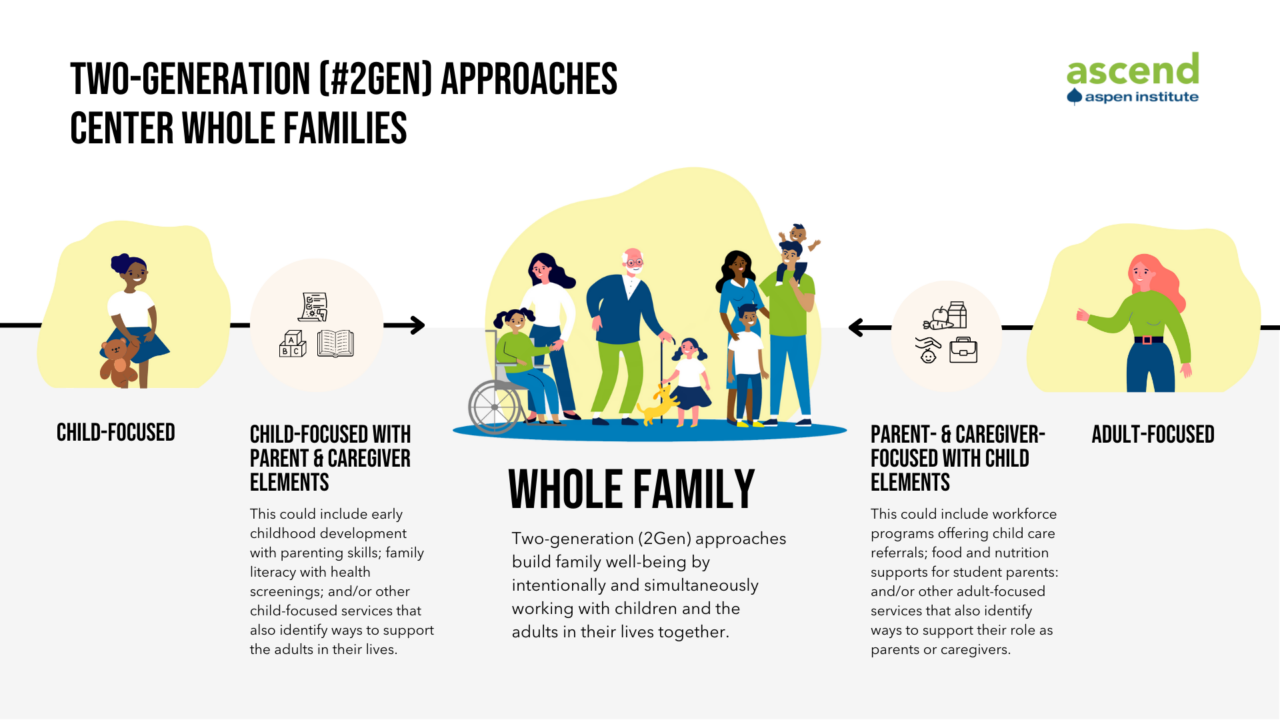 The 2Gen approach aims to increase income for families while promoting overall family well-being.  It includes: 
Simultaneous services for adults and children with integrated whole family goal planning 

 

Continuous program evaluation and feedback collection, including adult and child voice 

 

Support for adult living wage employment 

 

Support of child development and education (focus on 0-12 years of age) 

 

Intentional opportunities for families to increase their social capital  

 

A commitment to equity

 
The centering of family voice and equity are fundamental components throughout all stages of 2Gen approaches, from initial brainstorming through to implementation and evaluation. The 2Gen approach aims to build overall family wellbeing, including the financial, social, mental, and spiritual aspects of families. It utilizes a framework consisting of six interconnected components: social capital, health and wellbeing, economic assets, post-secondary education and employment pathways, K-12 education and early childhood education. These components are essential for families to thrive and require coordination of services and community partnerships. This approach believes in the expertise of parents and caregivers. It focuses on supporting families' already existent internal resources and eliminating barriers in the pathway as a means to unlock family potential to reach greater economic mobility and wellbeing.  
2Gen Community Learning Opportunities