ACTION ALERT! TODAY – Urge Senate leadership to bring the VOCA Fix bill to the floor!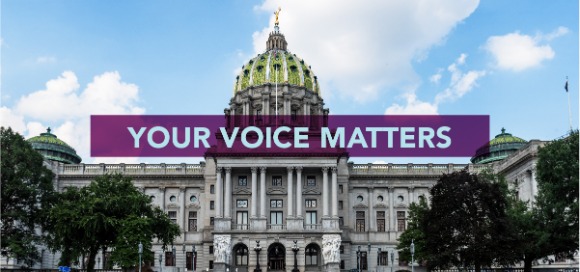 As you may know, the Victims of Crime Act (VOCA) funds over 6,000 local organizations, such as domestic violence shelters, rape crisis centers, legal services programs, and child abuse treatment programs in every state and territory. Millions of victims rely on VOCA-funded services to find safety, healing, and stability in the aftermath of abuse. However,
VOCA funding is in extreme jeopardy
.
Deposits into the Crime Victims Fund (CVF) have dropped dramatically in the last several years leading to substantial cuts to the VOCA victim assistance grants. Now victim services organizations are facing budget cuts, staff layoffs, and even program closures while demand for victim services is growing (learn more here). This is truly a crisis for victims. Senate leadership must act so that local domestic violence programs can help survivors escape abuse and rebuild their lives.
The U.S. House of Representatives took decisive action in March and overwhelmingly passed the VOCA Fix to Sustain the Crime Victims Fund Act of 2021 ("VOCA Fix") (H.R. 1562), which would stave off catastrophic cuts in victim services funding. Now the Senate must act as a matter of urgency.
Please join us in calling on Senate leadership to bring the VOCA Fix bill to the floor.
On June 8, 2021, NNEDV and our national VOCA coalition partners are holding a Twitterstorm at 2:00 PM ET to urge Senate Majority Leader Schumer (D-NY) and Senate Minority Leader McConnell (R-KY) to bring the VOCA Fix bill to the U.S. Senate floor for an immediate vote. Please join us at that time to demand action on VOCA. We also encourage you to call Senators McConnell and Schumer.
Phone call instructions can be found on the action page, and a simple form will allow you to quickly and easily email and tweet your senators.
Thank you in advance for standing up for survivors!
About Domestic Violence Services (DVS)S of Lancaster County
DVS is a catalyst to eliminate domestic violence through direct service, advocacy, and social change. DVS offers 24/7 emergency shelter, long-term supportive apartment-style living, a children's program, gratis legal counseling, and 24-hour emergency hotlines on phone and text. DVS hosts regular community education and prevention sessions for many agencies, schools and faith-based organizations. For more information, visit caplanc.org/DVS.