Brownstown Elementary Donates 2,224 pounds of Food to CAP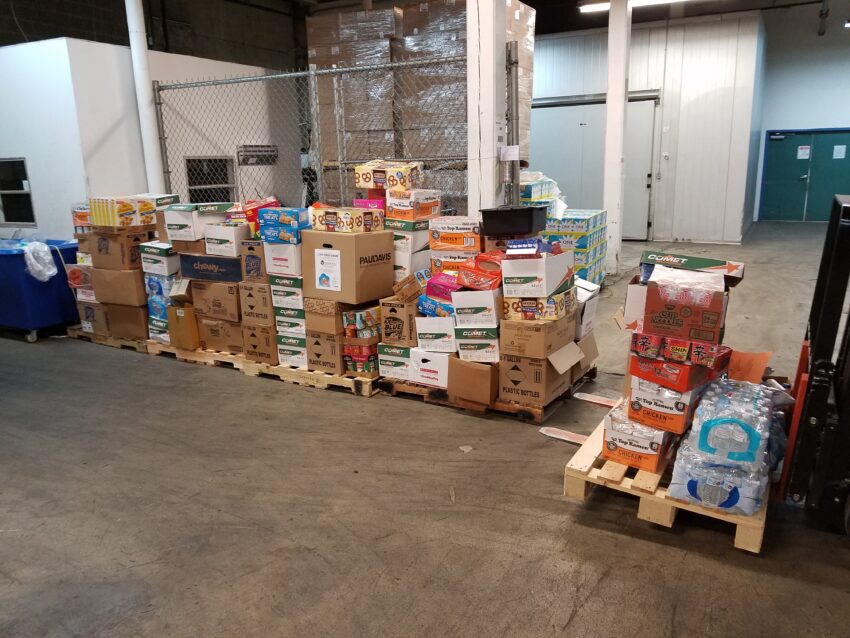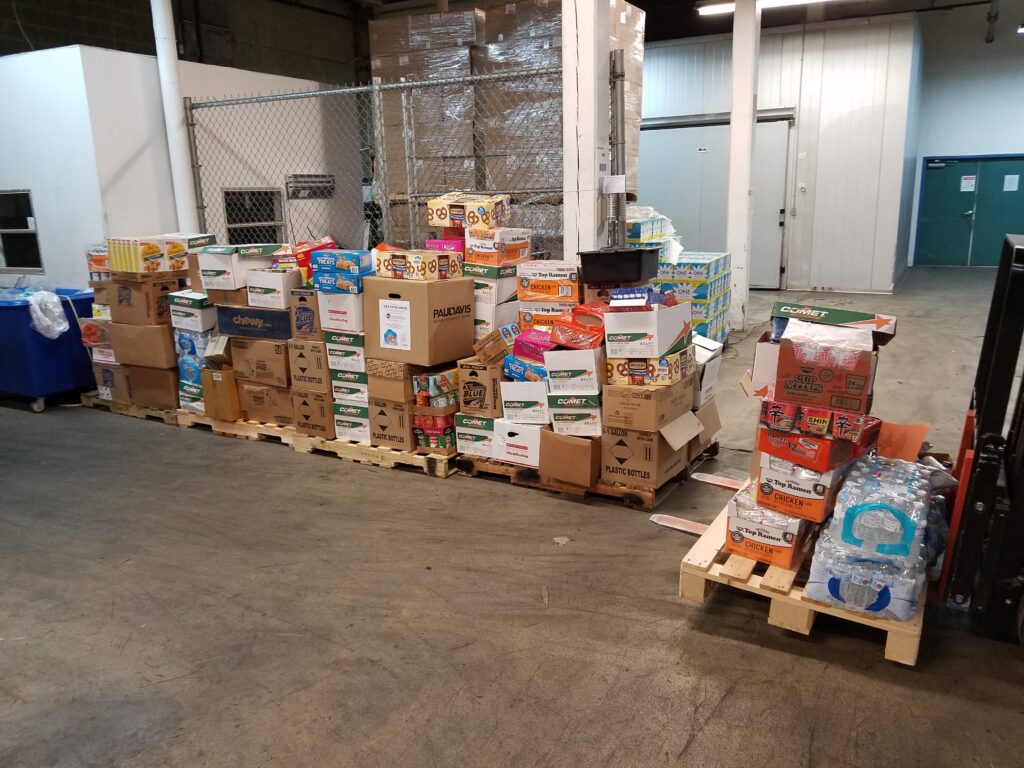 Lancaster, PA – Brownstown Elementary donated 2,224 pounds of food to the Community Action Partnership of Lancaster County in February. They have been donating to the organization for the past 16 years.
Back in 2003, Kevin Allen was chair of the Character Education Committee at Brownstown Elementary. When he proposed the idea of a food drive, the committee and the then principal, Dr. Kelly Cartwright, were very enthusiastic.
The one criteria he had was that the food drive needed to matter – needed to have a purpose, an impact. He was given the Community Action Partnership of Lancaster County as the organization to call. It was determined that February was often a time when donations would slow and the need was great.
So, since that first February in 2003, they have coordinated a February food drive. February is also Random Acts of Kindness Month in the United States, so their efforts two-fold.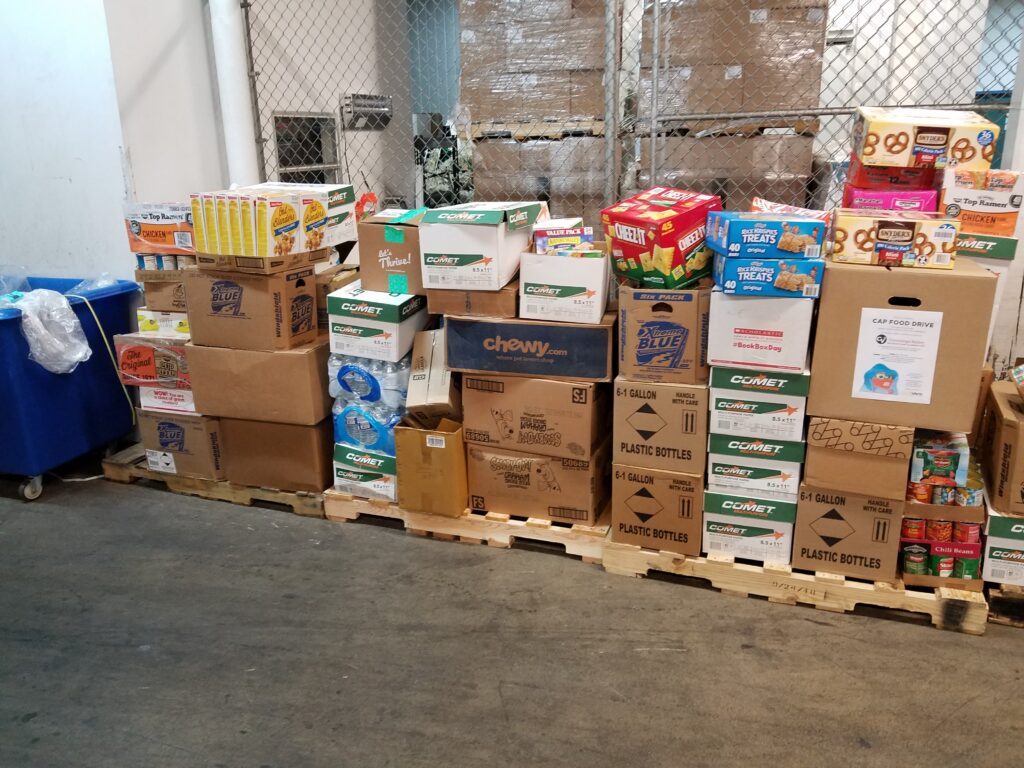 Last year was their first attempt adding partners to the food drive. During their month-long drive, the partners also collect at their sites and deliver their donations to the school at the end of the drive. This year's sponsors included Lancaster Orthopedic Group, Albright & Thirty Orthodontics, and Paul Davis.
Allen felt that in a country as wealthy as this, no one should ever go to sleep hungry.
At the Elementary, they award the top 3 classrooms Kindergarten through third, and the top 3 classrooms fourth through sixth. These top classrooms win an ice cream party or snack party for their classrooms.
The classroom rewards are funded by the Christine L. Wise-Allen Memorial Trust. This trust was created following the death of Allen's first wife in a car accident while traveling in Texas in April of 2011.
This coordination of the food drive takes a village. The families of Brownstown send in their food donations  The classroom teachers provide their count on Count Day Fridays. A group of fifth-grade boys and girls asked to be the ones who collected the donations from each classroom and re-box and stack them in the main lobby. The student announcers in the morning keep the school up to date on count days.
The pickup day arrives and Allen's fourth-grade classroom and the fifth-grade helpers all come together to load the donations in the truck heading to Community Action Partnership of Lancaster County!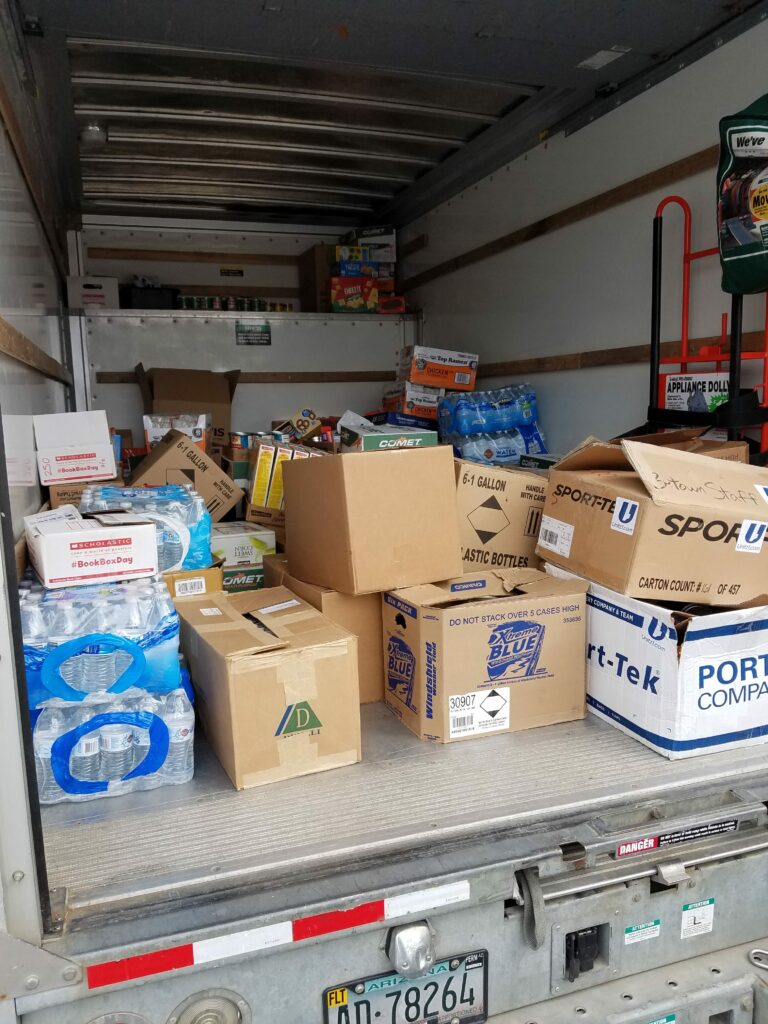 As the truck pulls away, Allen expresses his amazement and sentiments as he realizes just what this little elementary school, in the middle of nowhere in Pennsylvania, can do with the power of a canned good.
The Community Action Partnership of Lancaster County is appreciative of any support you can give. For more information, visit: https://caplanc.org/support-cap/
The Community Action Partnership is Lancaster County's largest anti-poverty organization and boasts a service profile that interrupts inter-generational poverty with programs that assist families at every age and place in life. Knowing that poverty is complex and its contributing factors vary, CAP is committed to creating innovative, person-centered initiatives, including social enterprise businesses, to augment our many long-standing and successful anti-poverty programs. For a list of programs and services, visit: caplanc.org