Census Takers on their way to Lancaster in August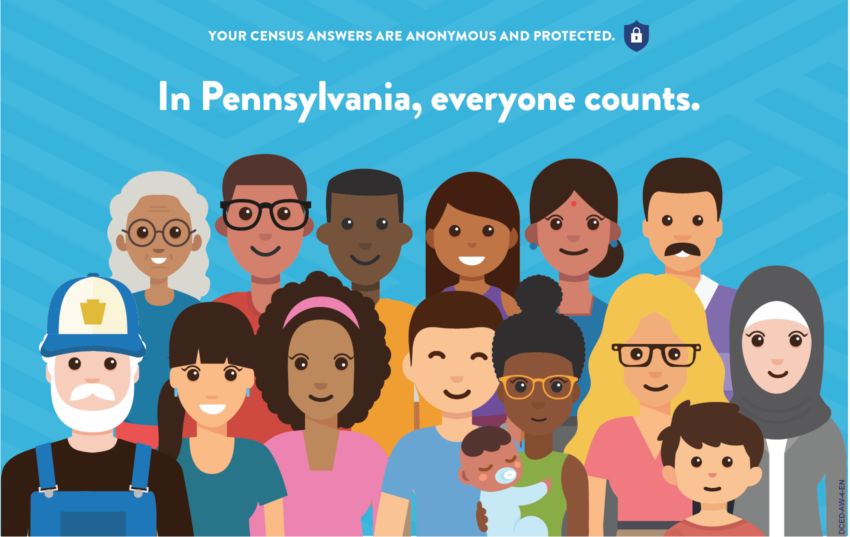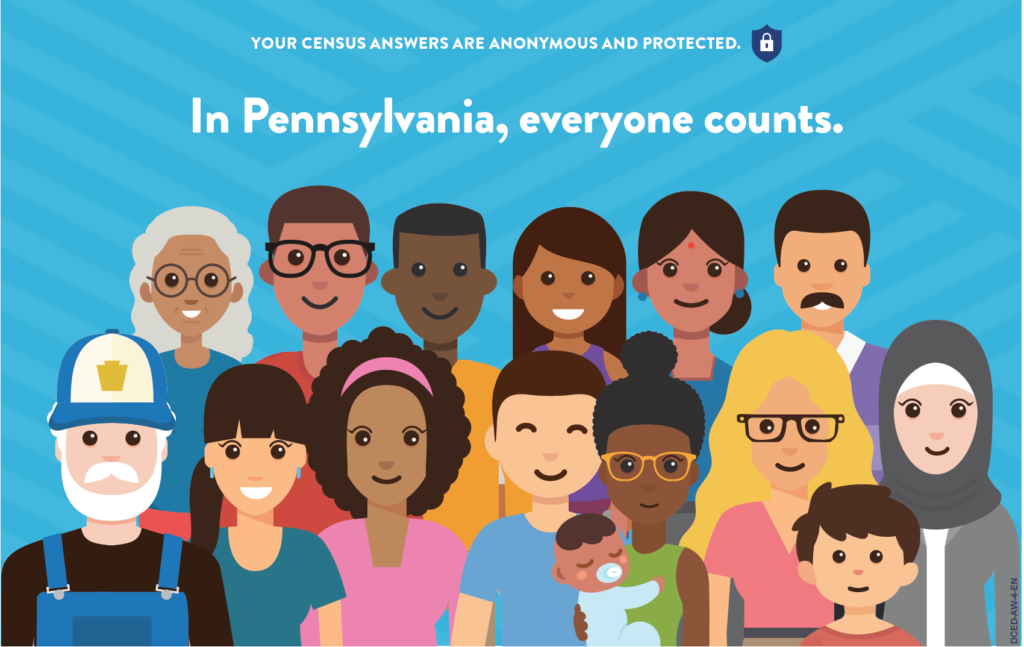 If you haven't filled out your 2020 Census yet online, by phone, or through the mail, you can expect a visit from a Census Bureau employee sometime between August and the end of October. Based on the current self-response rate of 61.8% across the nation, the Census Bureau estimates it will need to visit approximately 56 million addresses to collect responses in person. In Lancaster, we have a 59.2% response rate, which means about 6,500 households still need to be counted.
The majority of census offices across the country will begin follow-up work on August 11. All offices will conclude work no later than October 31.
As we all know, COVID-19 disrupted many of our normal routines, and it delayed the Census Bureau's operations as well. As we continue to work through the pandemic as a community, Census takers and organizers are also working to make sure everyone is counted for the 2020 Census.
Households can still respond now by completing and mailing back the paper questionnaire they received or by responding online at 2020census.gov or by phone at 844-330-2020. Even if you didn't receive the paper questionnaire in the mail or your Census ID, you can still go online and begin the Census. It won't take very long to fill out. Households can respond online or by phone in one of 13 languages and find assistance in many more. Most importantly, those that respond early will not need to be visited by a census taker to obtain their Census response.
Filling out the Census is a critical civic duty for everyone living in America. It affects the funding our community in Lancaster receives as a municipal government, how we plan for the future, and how we advocate for our community at the state and federal government levels. Filling out the Census will help to ensure public services and funding for schools, hospitals, and fire departments, and help to plan homes, businesses, and neighborhood improvements. It will also affect your representation by reallocating the number of votes we have in the House of Representatives.
Most importantly, the information you share on the Census is federally protected and has one of the strongest confidentiality guarantees in the federal government due to Title 13 in the United States Code. It is illegal for information to be shared that could identify any individual.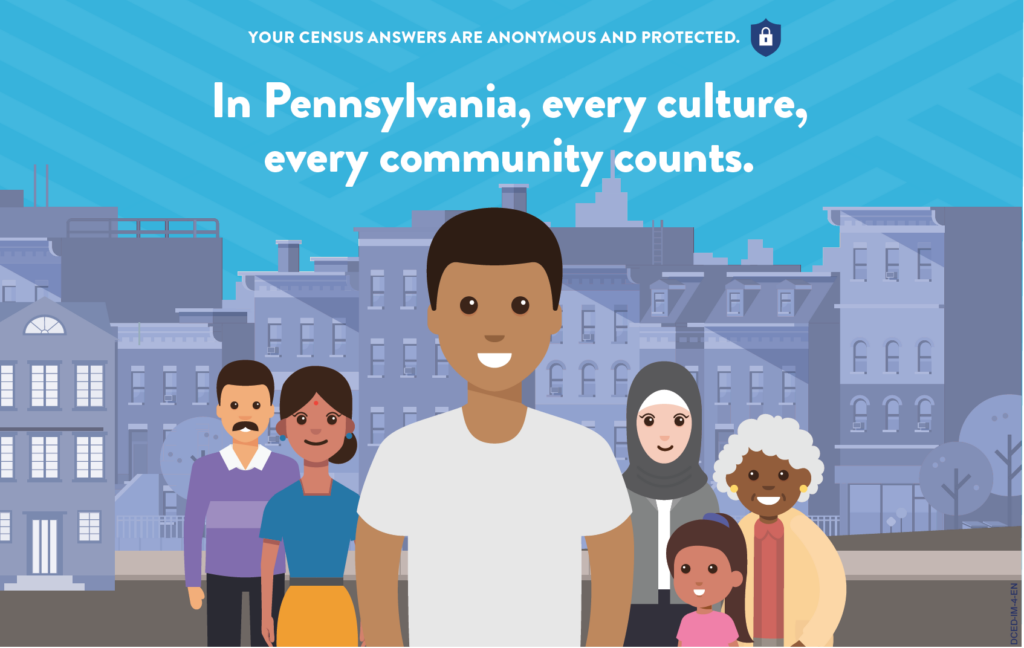 What Households Can Expect
Census takers will follow local public health guidelines when they visit. If masks are required in the area, census takers will wear them. Census takers must complete a virtual COVID-19 training on social distancing protocols and other health and safety guidance before beginning their work in neighborhoods. They are well prepared to care for you and our community's health.
Census takers are hired from local communities. All census takers speak English, and many are bilingual. If a census taker does not speak the household's language, the household may request a return visit from a census taker who does. Census takers will also have materials on hand to help identify the household's language.
If no one is home when the census taker visits, the census taker will leave a notice of their visit with information about how to respond online, by phone or by mail. Plan to cooperate with census takers and ensure that everyone who was living in their household as of April 1, 2020, is counted.
How to Identify Census Takers
Census takers can be easily identified by a valid government ID badge with their photograph, a U.S. Department of Commerce watermark and an expiration date on the badge. To confirm a census taker's identity in Lancaster, you may contact the Philadelphia Regional Census Center at 267-780-2600 to speak with a Census Bureau representative.
Your Guide to the 2020 Census – How to Respond to the 2020 Census Paper Questionnaire.
##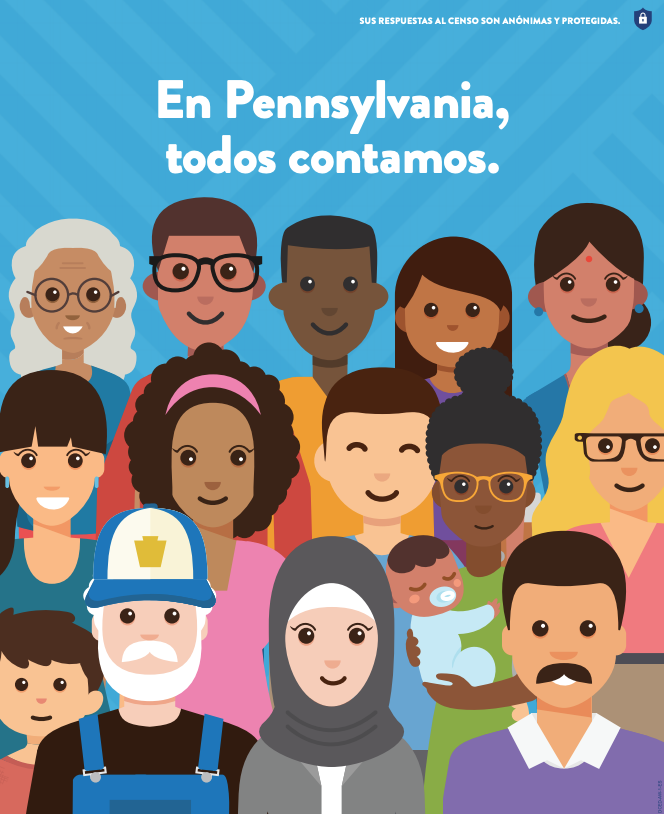 Encuestadores del Censo en camino a Lancaster en agosto
Si aún no ha completado su Censo 2020 en línea, por teléfono o por correo, puede esperar una visita de un empleado de la Oficina del Censo en algún momento entre agosto y finales de octubre. Basado en la tasa actual de auto-respuesta del 61.8% en todo el país, la Oficina del Censo estima que necesitará visitar aproximadamente 56 millones de direcciones para recolectar respuestas en persona. En Lancaster, tenemos una tasa de respuesta del 59.2%, lo que significa que aún deben contarse alrededor de 6.500 hogares.
La mayoría de las oficinas del censo en todo el país comenzarán el trabajo de seguimiento el 11 de agosto. Todas las oficinas concluirán el trabajo a más tardar el 31 de octubre.
Como todos sabemos, COVID-19 interrumpió muchas de nuestras rutinas normales y también retrasó las operaciones de la Oficina del Censo. A medida que continuamos trabajando a través de la pandemia como comunidad, los encuestadores y organizadores del Censo también están trabajando para asegurarse de que todos sean contados para el Censo 2020.
Los hogares aún pueden responder ahora completando y enviando por correo el cuestionario en papel que recibieron o respondiendo en línea en 2020census.gov o por teléfono al 844-330-2020. Incluso si no recibió el cuestionario en papel por correo o su identificación del censo, aún puede conectarse y comenzar el censo. No tomará mucho tiempo completarlo. Los hogares pueden responder en línea o por teléfono en uno de los 13 idiomas y encontrar ayuda en muchos más. Lo más importante, aquellos que responden temprano no necesitarán ser visitados por un encuestador del censo para obtener su respuesta al Censo.
Completar el censo es un deber cívico crítico para todos los que viven en Estados Unidos. Afecta el financiamiento que recibe nuestra comunidad en Lancaster como gobierno municipal, cómo planificamos para el futuro y cómo abogamos por nuestra comunidad en los niveles de gobierno estatal y federal. Completar el censo ayudará a garantizar los servicios públicos y la financiación de escuelas, hospitales y departamentos de bomberos, y ayudará a planificar mejoras de viviendas, negocios y vecindarios. También afectará su representación al reasignar el número de votos que tenemos en la Cámara de Representantes.
Lo más importante, la información que comparte en el Censo está protegida por el gobierno federal y tiene una de las garantías de confidencialidad más sólidas en el gobierno federal debido al Título 13 del Código de los Estados Unidos. Es ilegal compartir información que pueda identificar a cualquier persona.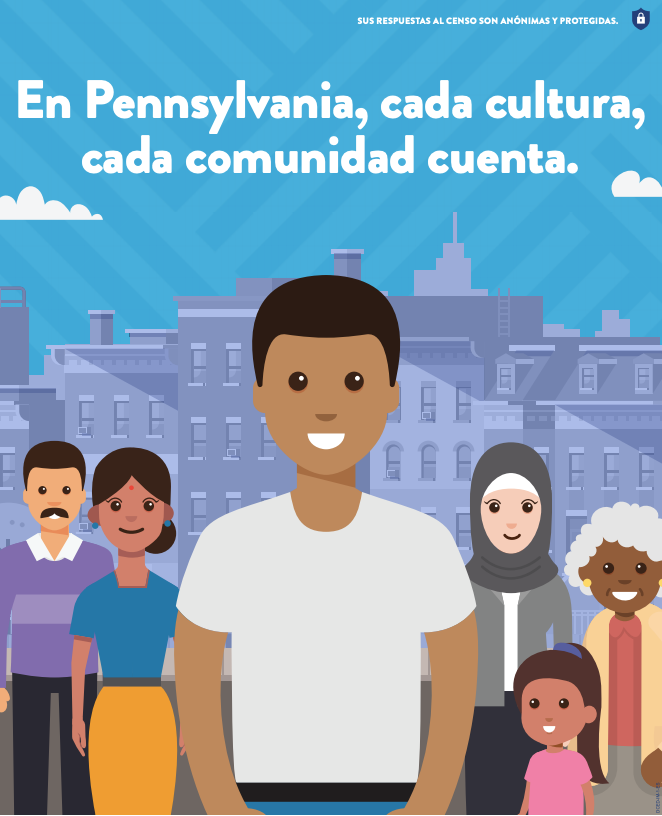 Lo Que Los Hogares Pueden Esperar
Los encuestadores del Censo seguirán las pautas locales de salud pública cuando visiten. Si se requieren máscaras en el área, los encuestadores las usarán. Los encuestadores del censo deben completar una capacitación virtual COVID-19 sobre protocolos de distanciamiento social y otra orientación sobre salud y seguridad antes de comenzar su trabajo en los vecindarios. Están bien preparados para cuidar de usted y la salud de nuestra comunidad.
Los encuestadores del censo son contratados de las comunidades locales. Todos los encuestadores hablan inglés, y muchos son bilingües. Si un encuestador del censo no habla el idioma del hogar, el hogar puede solicitar una visita de regreso de un encuestador que sí lo haga. Los encuestadores también tendrán a mano materiales para ayudar a identificar el idioma del hogar.
Si no hay nadie en casa cuando el encuestador lo visita, el encuestador dejará un aviso de su visita con información sobre cómo responder en línea, por teléfono o por correo. Planifique cooperar con los encuestadores del censo y asegúrese de contar a todos los que vivían en su hogar a partir del 1 de abril de 2020.
Cómo Identificar a los Encuestadores del Censo
Los encuestadores del censo pueden identificarse fácilmente mediante una credencial de identificación válida del gobierno con su fotografía, una marca de agua del Departamento de Comercio de EE. UU. Y una fecha de vencimiento en la credencial. Para confirmar la identidad de un encuestador en Lancaster, puede comunicarse con el Centro Regional del Censo de Filadelfia al 267-780-2600 para hablar con un representante de la Oficina del Censo.
Su Guía para el Censo del 2020. Cómo Responder el Cuestionario Impreso del Censo del 2020