Community Action Partnership Employee Recognized with National Award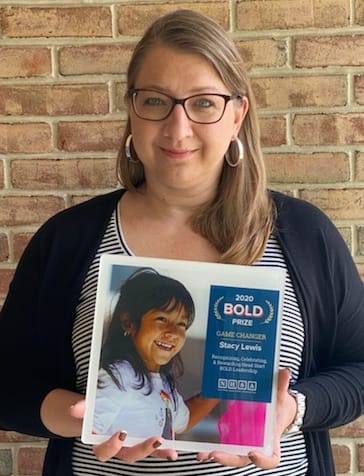 FOR IMMEDIATE RELEASE

May 26, 2021
Contact: Kristy Aurand
Tel: 717.917.1722
Email: kaurand@caplanc.org 
THRIVE TO FIVE DIRECTOR, STACY LEWIS, NAMED "GAME-CHANGER"
Lancaster, PA – Stacy Lewis, Director of Lancaster County's Thrive to Five program, formerly Head Start, has been named a 2020 BOLD "Game-Changer" leader by the National Head Start Association.
In early spring, NHSA named 14 individuals as 2020 BOLD Prize winners in recognition of their extraordinary leadership in response to the unique circumstances of the global pandemic. Ms. Lewis was honored for her bold leadership in preserving Early Head Start and funded preschool spaces in the community. Between March and October 2020, the program successfully licensed two new facilities, took over two programs that were closing their doors, preserved the care options for families that would have been displaced by these programs and retained more than 100 funded spaces for children ages birth to 5 in Lancaster, while offering continued employment to more than 20 early childhood professionals.
"Under normal circumstances, Head Start teachers, administrators, and staff demonstrate creativity and commitment daily," said NHSA Executive Director Yasmina Vinci. "But during the pandemic, a different, more innovative, and bolder approach was required. Thankfully, Head Start proved its commitment and dedication to meet the needs of at-risk children and families when they needed it most. Stacy Lewis was a shining star of that BOLD leadership and well-deserving of her honor as one of our BOLD Leaders."
Underwritten by the Ford Foundation, the 2020 BOLD Leadership Initiative rewards leadership brilliance demonstrated in the Head Start field during the school year. Grand Prize and Game Changer category winners have the opportunity to participate in a series of best practice leadership conversations with six Head Start BOLD Alumni – Head Start alumni who have excelled and demonstrated exemplary leadership in their respective fields.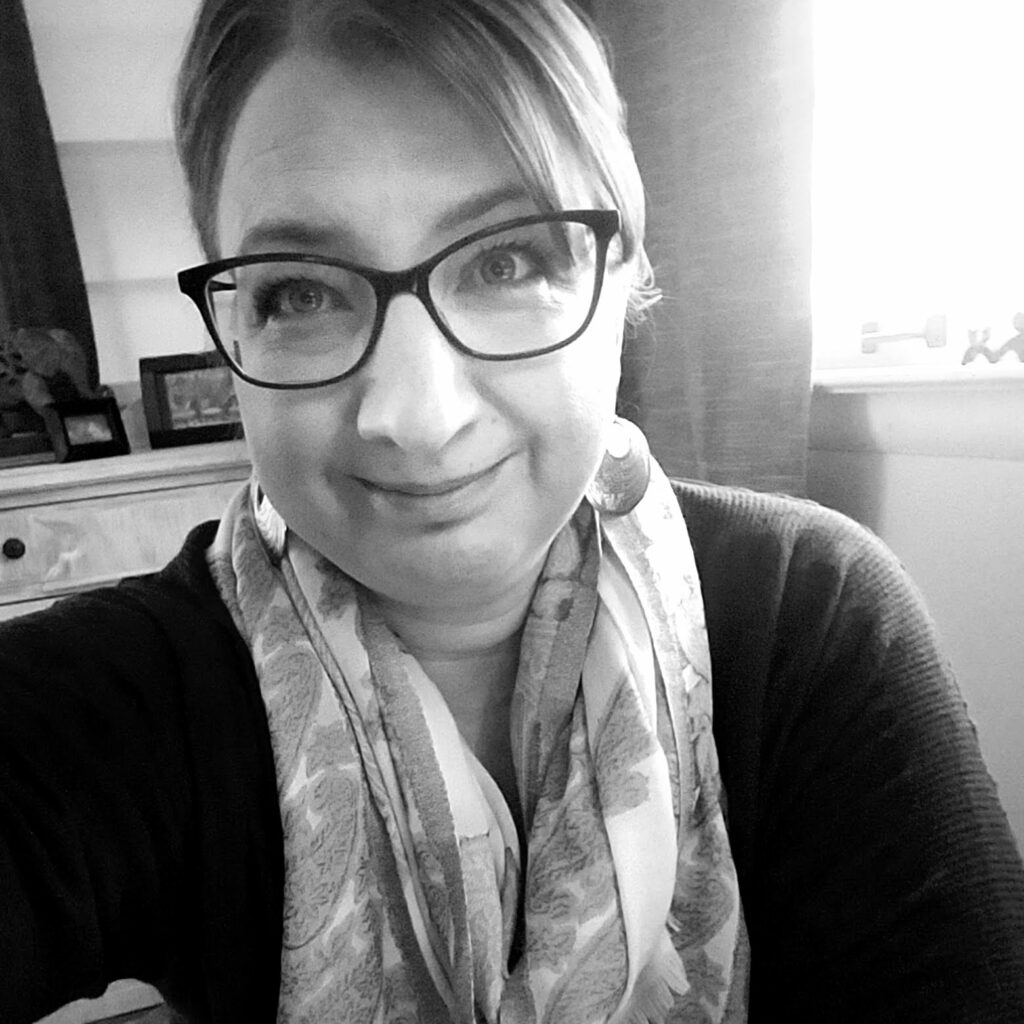 "I have been very fortunate to be surrounded throughout my career by amazing mentors—people who really believed in my capacity to impact change and who sculpted my leadership approach," Lewis said. "Having leadership that believe in you and the value of the work you are doing helps me show up, especially when things are hard—this is what I try to provide to my team as well.
"I couldn't possibly consider doing the things we have done without the trust and support of my team—they are the ones that really make it all happen."
"In order to drive lasting social change, we need to empower people to propel their ideas forward, giving them the resources and support they need to make long-term impact," Ford Foundation president and Head Start alumnus Darren Walker said. "The passion and commitment demonstrated by the NHSA 2020 BOLD Prize Winners to find creative ways to help children and families in the face of the COVID-19 pandemic is nothing short of inspiring, and serves as proof that Head Start continues to play a critical role in our society."
NHSA will share the insights and takeaways from the BOLD Leadership Initiative with the Head Start field with the launch of the "BOLD Leadership Summer Series," a timed release of pre-recorded videos and webinars between May and Labor Day.
##
About the National Head Start Association
NHSA is a not-for-profit organization committed to the belief that every child, regardless of circumstances at birth, has the ability to succeed in school and in life. The opportunities offered by Head Start lead to healthier, empowered children and families, and stronger, more vibrant communities. NHSA is the voice for more than 1 million children, 270,000 staff and 1,600 Head Start grantees in the United States. Visit www.nhsa.org and follow @NatlHeadStart for more information.
About the Community Action Partnership
CAP is Lancaster County's largest anti-poverty organization, helping under-resourced families achieve economic empowerment. CAP's service profile interrupts inter-generational poverty with programs that support families and individuals at every age and place in life. CAP is the countywide administrator for Thrive to Five, the new name for Head Start and CAP's early education services. For more information, visit www.caplanc.org.