DVS Promotes Jen DiCola to Assistant Director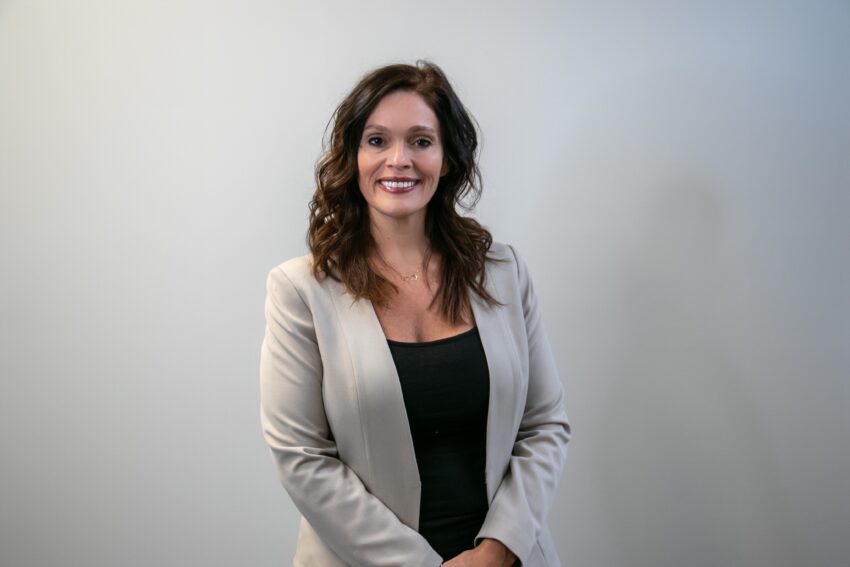 On November 9, Jennifer DiCola, MSW, LCSW assumed the newly-created role of DVS Assistant Director. Jen served for three years as the DVS Bridge Housing Coordinator and worked prior to that as a Counselor/Advocate in the Safe House. Jen holds a master's degree in Social Work from Millersville University, and recently earned her clinical social work license.
As Assistant Director, Jen will be responsible for the day to day operations and supporting staff members within DVS' Residential Services, including the Safe House (emergency shelter), and the Bridge House, a ten-unit transitional housing apartment building, both located in the city of Lancaster.
2021 will continue to be a pivotal time in the delivery of residential services to victims of domestic violence in our community. The COVID-19 crisis has required changes in the way emergency shelter services are structured. In addition, DVS is planning to undergo extensive training to become a trauma-informed organization – a process by which all staff members participate to embed trauma-informed principles into their delivery of services and interactions with one another and the community.
"Jen's experience and expertise are especially well-suited for taking our Residential Services to the next level," stated Christine Gilfillan, DVS Director. "I'm excited to work more closely with Jen, and also to have additional time to focus on funding, our overall mission and values, and better get to know our supporters and the other organizations with whom we work." 
Following the announcement to her DVS colleagues, Jen stated: "I would like to thank all of you for your overwhelming support, kind words, and well wishes. I am fortunate to work with such an amazing team! It is my honor to serve our clients, staff, and the organization in this new position." 
With Jen's promotion, DVS has big shoes to fill in Bridge House, a critical area of services for survivors of domestic violence. About the importance of Bridge House to DVS' work, Jen shared, "I love Bridge House. I will provide whomever is in the position there with the guidance and support they need." 
On her favorite CAP value: Jen likes to think she instills hope in people. Compassion and integrity are also critical. Collaboration is important, especially with CAP." 
Please join us in wishing Jen well in her new role! 
To support Domestic Violence Services, visit CAPLanc.org/donate and designate your donation to DVS.
About Domestic Violence Services (DVS) of Lancaster County 
Domestic Violence Services of Lancaster County, a program of the Community Action Partnership of Lancaster County, is a catalyst to eliminate domestic violence through direct service, advocacy, and social change. Over the past forty-three years, 75,593 survivors of abuse have received 379,513 nights of shelter and 572,050 hours of counseling, among other supportive services. DVS hosts regular community education and prevention sessions for many agencies, schools and faith-based organizations. For more information, visit https://CAPLanc.org/DVS.