Going the Extra Mile – 2gether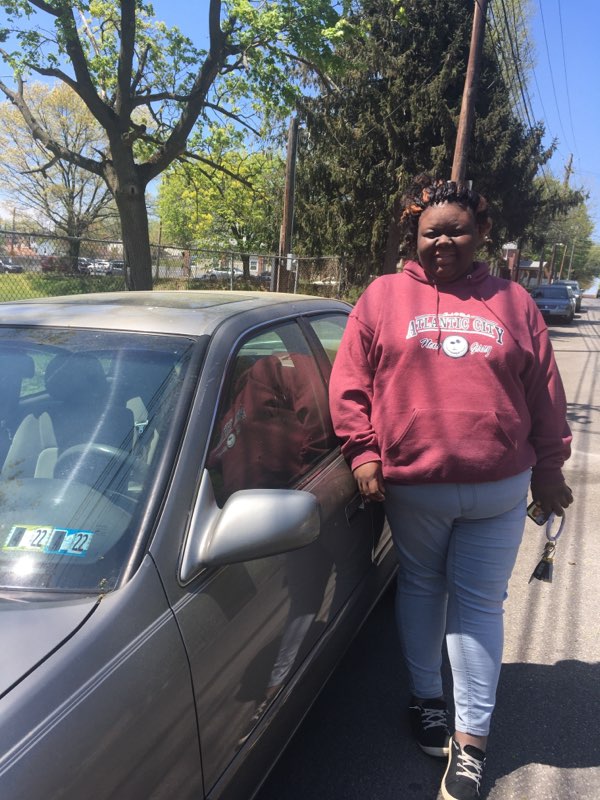 2Gether is a program that will provide single mothers the opportunity to gain training, certifications or education towards meeting their career goals while also working to strengthen the relationship between mother and child. Support will be provided for investing in quality child care and education for children and a focus on curriculum with Science, Technology, Engineering, and Mathematics (STEM). What makes this opportunity unique is that we are not focusing on either/or child and parent, but 2Gether is initiating a Two-Generation approach for whole families together.
What is Two-Gen?
A Two-Generation program believes that people of all ages and life stages have the potential to grow, learn, and change. It ensures that the whole family is able to build a strong future for themselves at the same time, through a program that includes both mothers and their children and values and supports the goals of mother and child equally. In this way, the whole family is able to reach educational and career goals, build stronger social connections, and strengthen the wellbeing of their family for the current generations and generations to come!

Going the Extra Mile
Donyelle is part of the 2gether program and has two young boys age 3 and 19 months. The Community Action Partnership's Navigation team has been helping coach her towards reaching her goal of being a daycare center director. Recently her car started to give her trouble and with two young boys needing to get to daycare, and all her responsibilities, a trustworthy car is important.
She went around to get a few quotes and they all came back really high. Donyelle was afraid that she was being taken advantage of for being a single woman with a car issue. After going to four different places, she finally found a mechanic who took the time to really listen to her. She said he was the first person to actually drive her car and listen to the issues.
This mechanic told Donyelle that he could fix the things that the other mechanics said were issues, but that he wanted to be honest with her that he wasn't sure that was the problem, and she might spend $2,000 only to have the transmission go out, which is what he thought the issue was.
With this information, the 2gether program was able to help Donyelle process the need for a new car. The team put requests out to the community through church and social connections of staff members, seeking advice on quality used car dealers in the area that had trustworthy reputations and quality cars for under $10,000. However, this was going to be a steep price for Donyelle and she would have to take out a car loan.
Unexpectedly, the 2gether program got an email from a community member — Mary Jensen, Associate Provost at Eastern Mennonite University – Lancaster, who expressed that it felt like destiny. She was thinking about getting a new car and the timing of the email felt like it was a Divine prompt for her to take that step. She gifted her used Toyota Camry to the 2gether participant directly.
"As I considered what I might do with my used car, I realized that while its "Blue Book" value was negligible, its value to someone in need of reliable transportation would be priceless.  When I became aware of this particular need, it was as if the Universe had conspired in a spirit of abundance to make this car available to this family at this time.  I was invited to the generosity and in responding to that nudge, it was gratifying to be a conduit in support of a woman pursuing her personal and professional goals." said Mary.
Only a few days prior to this donation, the participant's car literally left her and her sons stranded on the side of the road when it finally broke down for good. So, having a car lined up to be able to donate to this family was beyond perfect!
"When we think about all the responsibilities that single moms juggle in day-to-day life, the gift of dependable, consistent, and safe transportation in the form of a vehicle is an incredible asset with widespread impact! It helps open doors to more opportunities for this mom and her children because it increases her autonomy and ability to make choices about work, school, where to shop, where to live, and where she can create new memories with her children, in a way that is not limited to what is along a bus route or where a friend or family member is willing to drive her," says Megan Heinly, Coordinator of Two-Generation Approaches.
We're grateful to be a part of such a giving community and hopeful to see Donyelle go the extra mile and complete the program.
##
To support the 2gether initiative, a program of Navigation, click here.
About Community Action Partnership (CAP) of Lancaster County
The Community Action Partnership is Lancaster County's largest anti-poverty organization, helping low-income families move toward economic empowerment. CAP's service profile interrupts inter-generational poverty with programs that support families and individuals at every age and place in life, in the areas of education and child development, health and nutrition, household stability, and safety and empowerment. For more information, visit https://caplanc.org​​​​.