Juneteenth Celebration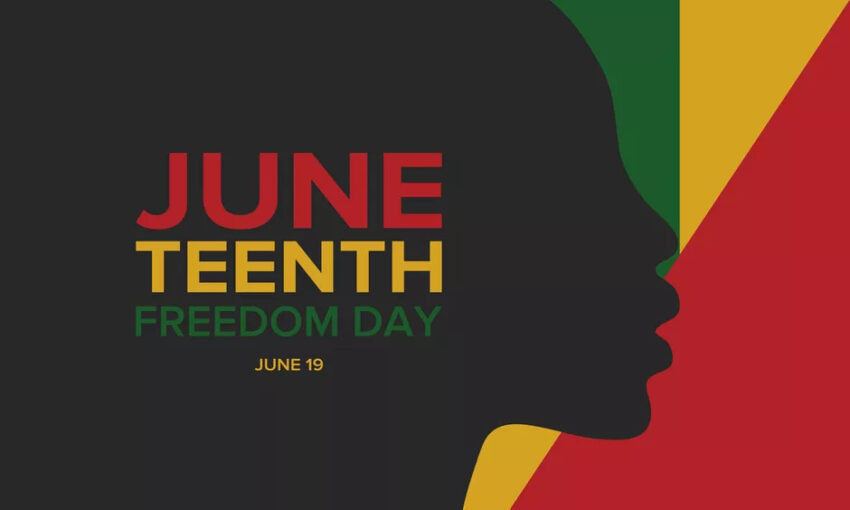 You're probably familiar with the Emancipation Proclamation, in which President Abraham Lincoln in 1862 declared the millions of enslaved people in the United States to be free. But what you might not realize is that despite this order, human enslavement didn't end for much of the country until years later. Because word traveled slowly back then, and because many enslavers refused to obey the proclamation, Black people in deep southern states continued to be held in illegal and immoral conditions, including in Texas, where people continued to enslave humans even after the Civil War ended in April of 1865.
On June 18, 1865, Union Army General Gordon Granger arrived in Galveston, Texas, with 2,000 troops to occupy the state on behalf of the federal government and to enforce the conditions of the Confederacy's surrender, which included an end to slavery. The next day, June 19, General Granger read aloud the declaration announcing the total abolition of slavery in Texas. Juneteenth celebrations were common until a decline during the Jim Crow era, and then the holiday spread during the Great Migration, a time between 1916 and 1970 when 6 million African American families moved out of the rural Southern United States. In 1979, Texas was the first state to establish Juneteenth as an official state holiday, in 2019, Pennsylvania Governor Tom Wolf signed into law Act 9, designating June 19 as "Juneteenth National Freedom Day," an official state holiday, and in 2021 Juneteenth became a national holiday. Currently 49 of the 50 states and the District of Columbia have recognized Juneteenth as a state holiday, a ceremonial holiday, or a day of observance.
2nd Annual Juneteenth Cultural Mixer
After welcoming more than 200 people to its first-ever Cultural Mixer in 2022, Crispus Attucks Community Center is excited to host its 2nd Annual Cultural Mixer on Sunday, June 18, 2023, from 5-8 p.m. at the Center. This event is FREE of charge to the neighborhood and greater Lancaster Community and will include food and beverages, performances, community connection, and history. Learn more about this event by visiting our event page.
History of Juneteenth
Sincerely, Crispus Attucks
The Crispus Attucks Community Center is proud to debut a video series in honor of Juneteenth that celebrates the connection between trailblazing leaders in Lancaster County, the distinguished community members that are currently following in their footsteps, and the next generation they are inspiring to pursue their dreams.
This project was a collaboration with MAKE/FILMS. MAKE/FILMS is a full-service video production company based in Downtown Lancaster, PA that produces videos for a variety of local, regional, and national clients. Their services include commercials, identity films, scripted films and series, documentaries, and more.
Partner With Us
Make a donation with a one-time gift or recurring gift to sustain the Crispus Attucks Community Center
Be a partner and sponsor
Volunteer at the Crispus Attucks Community Center's Food Pantry every 2nd and 4th Wednesday of the month.
Any questions, email marketing@caplanc.org