Lancaster City Alliance and Community Action Partnership Complete First Façade Renovation on St. Joseph Street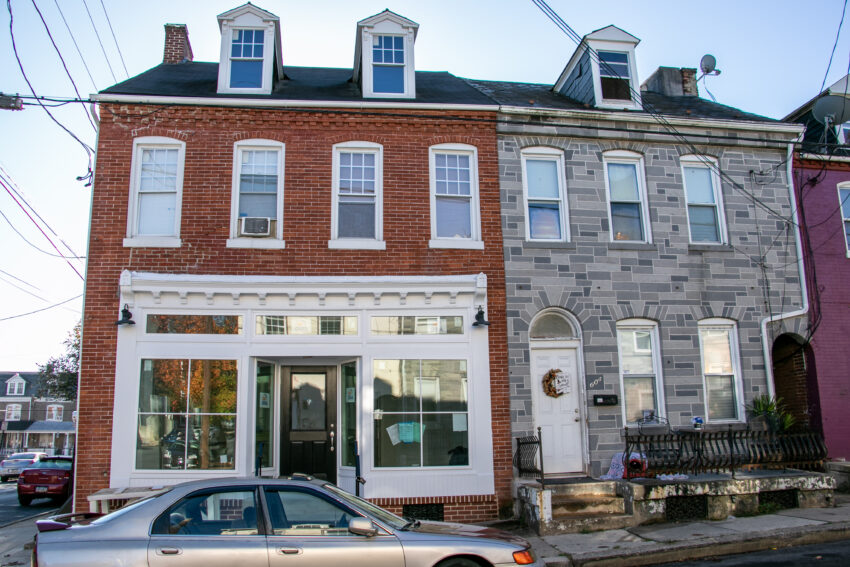 For Immediate Release:
November ##, 2019
Contact:
Anne C. Williams
Director of Communications, Lancaster City Alliance
717.394.0783, awilliams@teamlanc.org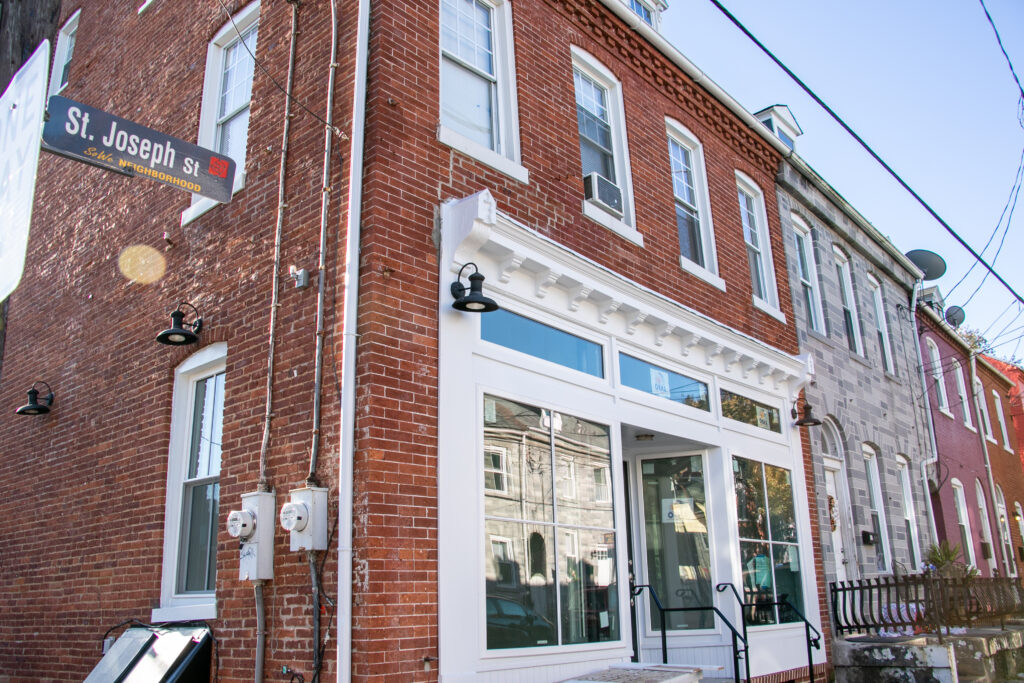 Lancaster City Alliance and Community Action Partnership Complete First Façade Renovation on St. Joseph Street
(LANCASTER, PA) An innovative partnership between Lancaster City Alliance and Community Action Partnership of Lancaster County (CAP) has employed City residents in need of work and resulted in the completion of its first project at 602 Saint Joseph Street. The project, known as Front STEPS, combines the expertise of both CAP and Lancaster City Alliance to engage the neighborhood and train workers to repair facades on S. Queen, S. Prince, and Beaver Streets; W. King Street/Columbia Avenue; and the Manor Street area.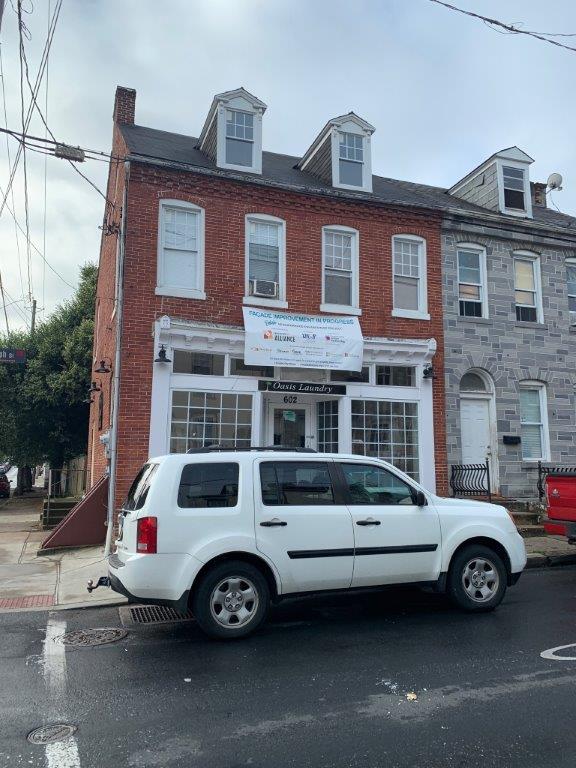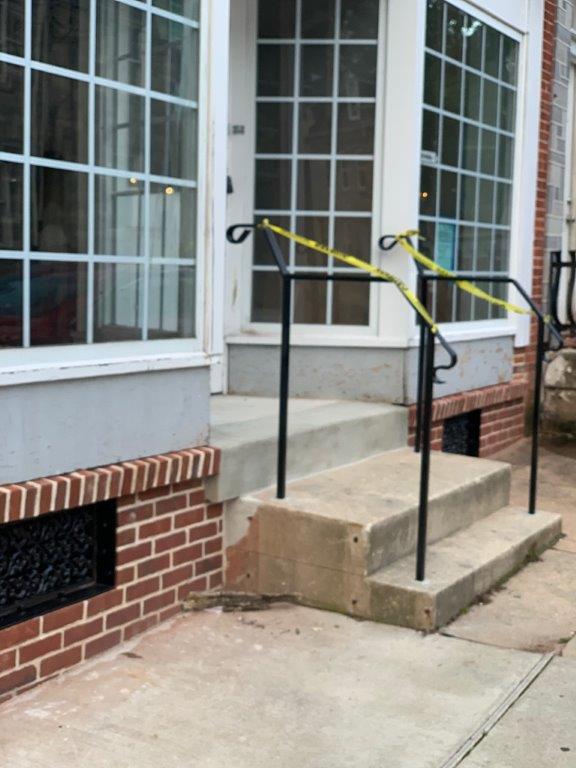 The property, formally a condemned laundromat, received significant work to its Victorian-era storefront. Including installation of period-appropriate storefront windows, doors, railings, and repairs to the crumbling foundation. With these enhancements, the property can now offer neighborhood-serving business opportunities on the ground floor as well as safe and affordable housing on the upper floors.
"The Lancaster City Alliance manages the City's economic development plan with the goal of providing opportunities to strengthen City neighborhoods," said Marshall W. Snively, President, Lancaster City Alliance. "We are pleased to demonstrate that with the completion of the first of many façade projects, the plan's aspirations are becoming a reality," said Snively.
There are nearly 50 façade improvement projects currently in the works with the goal to complete 65 façade projects by the end of 2020.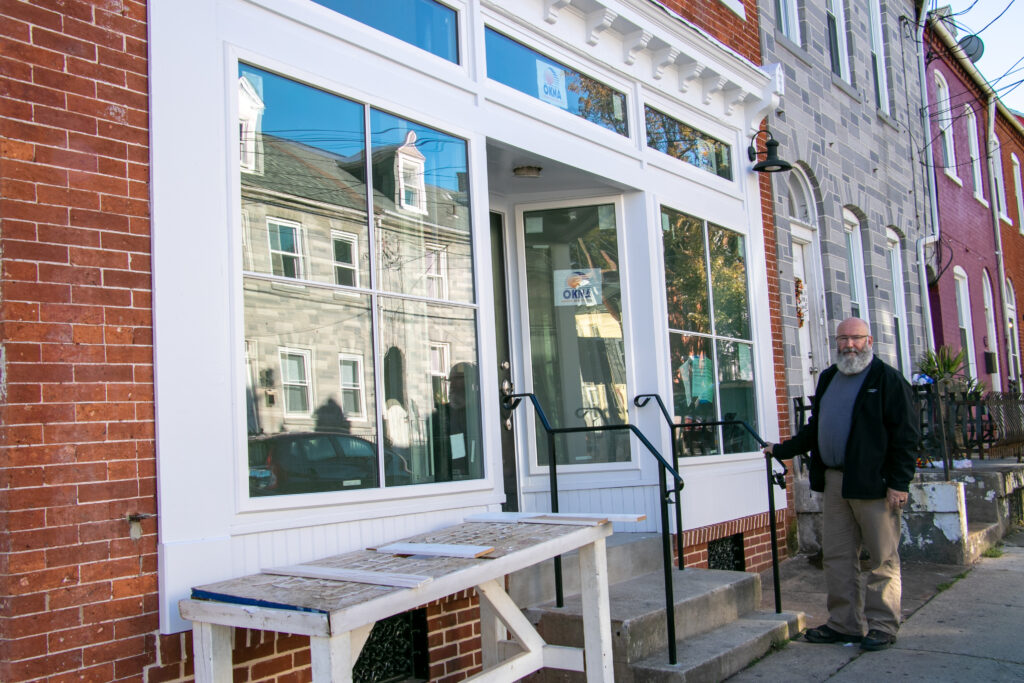 "Workers from our CAPital Construction program, which provides career support and training, performed much of the work on St. Joseph Street," said Dan Jurman, CEO of CAP.  "This program gives residents the opportunity to enhance the City neighborhoods they live in while building skills that will lead to a thriving wage career in Lancaster County's Construction Industry," said Jurman.
The completed project was also a partnership with property owners John and Caitlin Carpenter and Paul Torchia, who as part of the project are required to invest in the program and are seeking entrepreneurs to start a business at this location that will bring needed goods and services to the neighborhood.
The work is funded by the Lancaster County Community Foundation's BB&T Economic Growth Fund, High Foundation, Steinman Foundation, the Pennsylvania Department of Community and Economic Development, the SoWe Neighborhood Organization, Lancaster Housing Opportunity Partnership and City property owners.
For more information on the Front S.T.E.P.S program and how to participate, visit CAPLanc.org/frontsteps.
###