October is Domestic Violence Awareness Month – #1 Thing Can Make All the Difference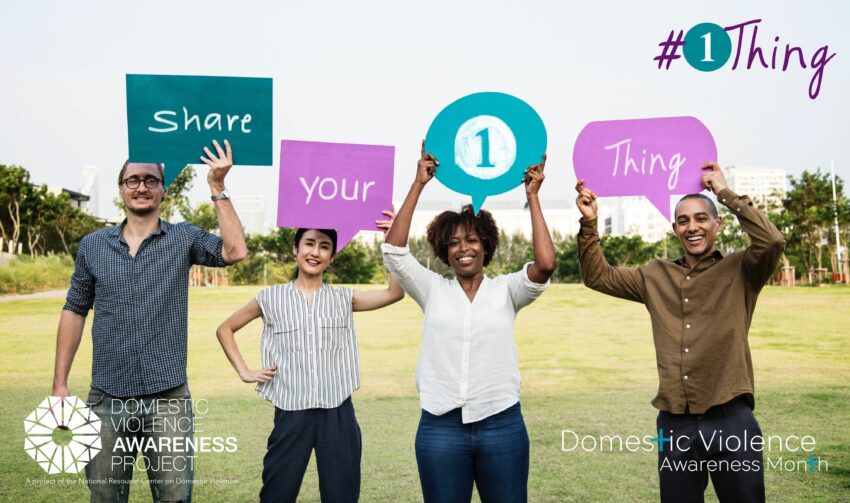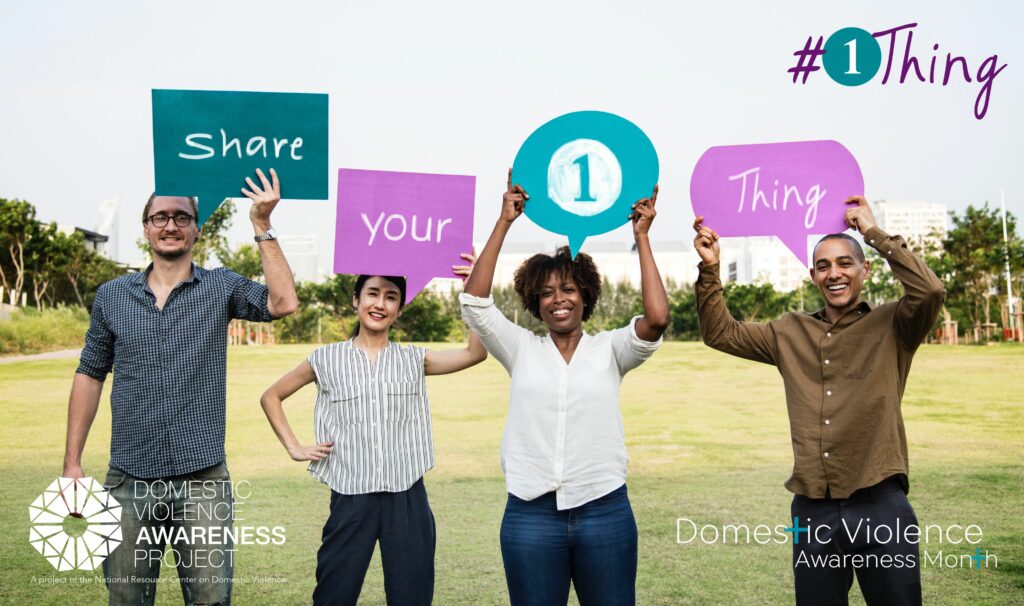 Lancaster, PA – Domestic violence impacts thousands of people in Lancaster County each year, but it can be prevented. It requires the collective voice and power of individuals, families, institutions, and systems – each whose "one thing" adds a valuable and powerful component to transforming our communities.
That is why this October, during Domestic Violence Awareness Month (DVAM), Domestic Violence Services of Lancaster County is asking: "What is the #1Thing you can do to end domestic violence?"
"Many people care and understand that domestic violence is a serious public health problem. They want to do something but don't know what to do – or they believe that their actions can't make a difference," said Christine Gilfillan, Director of Domestic Violence Services. "It feels overwhelming. But change can start with only #1Thing. Imagine if all 542,903 individuals in Lancaster County committed to doing just #1Thing to stop domestic violence. We would experience profound social transformation!"
According to the Centers for Disease Control, 1 in 4 women and 1 in 9 men have experienced contact sexual violence, physical violence, and/or stalking by an intimate partner in their lifetime.1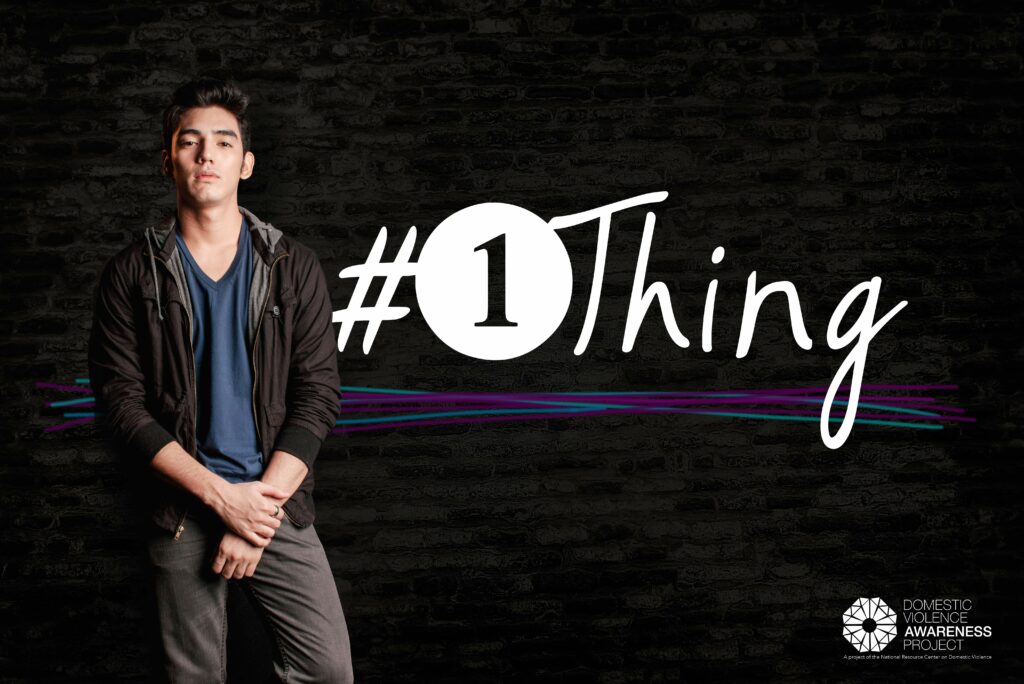 "Domestic Violence Services (DVS) of Lancaster County served 1,576 victims of domestic violence in 2018-19," added Gilfillan. "But there are many more victims out there. We need everyone – health care professionals, educators, researchers, policy makers, law enforcement officers, business owners, and students, to join advocates and survivors to do #1Thing to stop domestic violence here in Lancaster, PA."
#1Thing you could do to address domestic violence:
Pledge to create a culture of respect and non-violence in your home.
Speak out against violence and oppression; promote peace in our communities.
Be a caring and consistent adult in the life of a child exposed to domestic violence.
Listen to and validate a survivor. Reach out to DVS to learn how you can help.
Take the #1Thing Community Pledge to end domestic violence: org/DVAM.
See more ideas at org/DVAM.
This October, join Domestic Violence Services of Lancaster County as we mourn the lives lost due to domestic violence, celebrate the tremendous progress survivors and victim advocates have made over the years, and connect with one another in solidarity to end domestic violence in our community.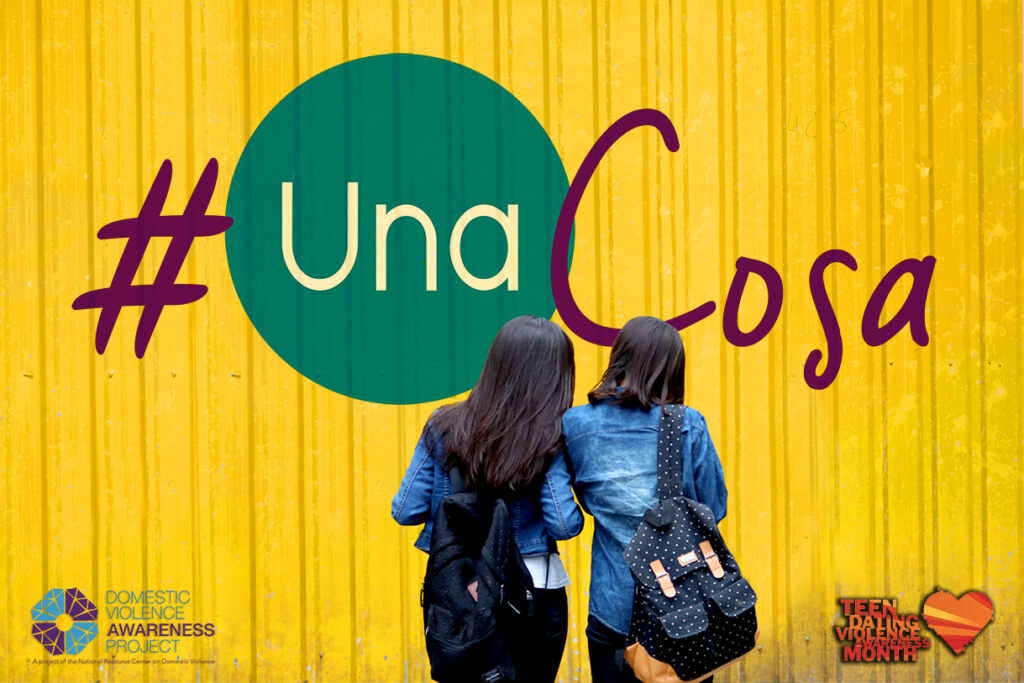 About Domestic Violence Services of Lancaster County
DVS is a catalyst to eliminate domestic violence through direct service, advocacy, and social change. Over the past forty-three years, 75,593 survivors of abuse have received 379,513 nights of shelter and 572,050 hours of counseling, among other supportive services. DVS hosts regular community education and prevention sessions for many agencies, schools and faith-based organizations. For more information, visit CAPLanc.org/DVS.
DVAM Events:
Thursday, October 3 at Noon: Media Kick Off at the Community Action Partnership
Saturday, October 5 at 8pm: Dutchland Derby DV Awareness Night
Saturday, October 26: Jan's Circle of Friends 5K
Tuesday, October 29 at 5:30pm: "Speaking Witness: The Stories of DV Survivors" at Tellus360
Throughout the Month of October:
Participating Coffee Shops will be providing #1Thing/DVAM sleeves.
The Lancaster County Silent Witness Project will be displayed at various locations throughout the month.
For more details about all events, visit CAPLanc.org/DVAM
#1Thing unites our individual voices while highlighting the power of our collective action.
# # #
1Smith, S.G., Chen, J., Basile, K.C., Gilbert, L.K., Merrick, M.T., Patel, N., Walling, M., & Jain, A. (2017). The National Intimate Partner and Sexual Violence Survey (NISVS): 2010-2012 State Report. Atlanta, GA: National Center for Injury Prevention and Control, Centers for Disease Control and Prevention.