PNC Foundation, Fulton Theatre Bring Interactive Classroom Experience to Local Preschool Students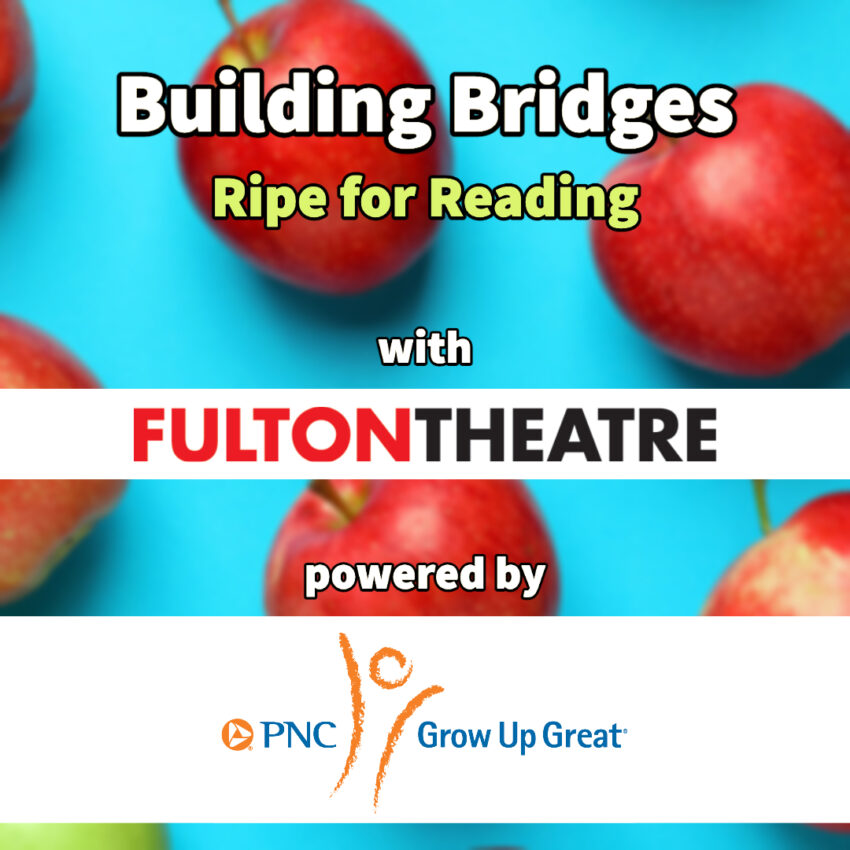 For Immediate Release
Contact: Nicole Hackmann
717-690-1705

nhackmann@thefulton.org 
PNC Foundation, Fulton Theatre Bring Interactive Classroom Experience to Local Preschool Students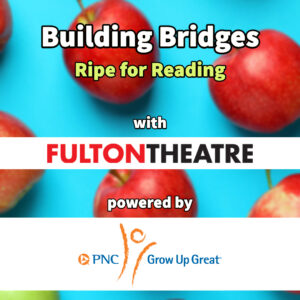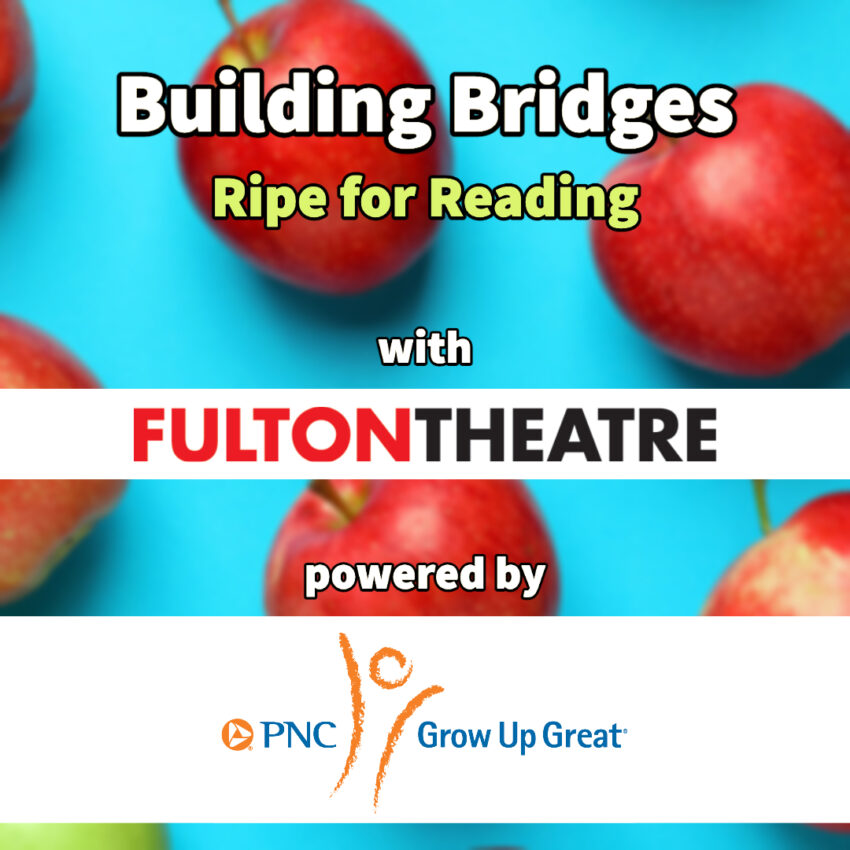 Lancaster, Pa., April 6, 2022 – Fulton Theatre is working with The Building Bridges Ripe for Reading Program powered by PNC Grow Up Great® to bring a series of virtual educational and artistic lessons to local preschool children at Community Action Partnership of Lancaster County, York Day Nursery, Community Progress Council and Capital Area Head Start.
"Fulton Theatre is proud to be part of the growth and nurturing of young minds through the collaboration of reading and the arts," said Marc Robin, executive artistic producer at Fulton Theatre. "We are grateful for our relationship with PNC which made this possible."
This year, Fulton Theatre has created Story Time lessons centered on the book "Apple Picking Day" by Candice Ransom. This story follows a family as they explore an apple orchard and learn the value of hard work and persistence. The Ripe for Reading Program videos include a telling of the story in English and Spanish, original ukulele songs, and simple crafting projects using materials found at home. The lesson, which will be taught in classrooms April 4-8, will center on a book about apples to explore with students where food comes from, what makes a food healthy and how food helps people grow – all while engaging early learners in storytelling and creativity.
"Through PNC Grow Up Great, we focus on helping all children succeed in school and life through access to early learning opportunities," said Jim Hoehn, PNC regional president in Central Pa. "The Building Bridges Ripe for Reading Program leverages technology and the arts to bring age-appropriate, virtual curriculum to students throughout our region. This important work would not have been possible without the expertise and collaboration of great local organizations like Fulton Theatre and Knouse Foods."
As part of the program, each classroom will receive Musselman's applesauce and an informative video about how Knouse Foods Cooperative, Inc. sources ingredients for its applesauce from local farmers in the region. Knouse Foods donated more than 500 pounds of their Musselman's applesauce for this initiative.
"Knouse Foods is happy to support our longtime partner PNC by providing young growing minds with a healthy snack and a fun, educational look at where their food comes from," said Larry Martin, chief executive officer at Knouse Foods. "As a farmer-owned Cooperative, we feel that investing in the local community is just as important as investing in the land on which we grow our fruit."
Each student will be given an applesauce to enjoy and receive a copy of the book "Apple Picking Day" to keep for their home library collection. Spanish speaking families will have the option of receiving the book in Spanish.
"This partnership is a great opportunity to expose our youngest learners to both the power of books and the fascinating world of science through the arts," said Ashley Little, Thrive to Five instructional coach at Community Action Partnership of Lancaster. "We are so grateful for the educational resources the Fulton, PNC and the Building Bridges program continue to offer our children and families, especially because these resources are being offered in a way that honors the primary language of the majority of the children we serve, which is so important."
The Fulton Theatre story time videos are led and created by Stephjo Wise, Fulton Theatre's Director of Education and Outreach. To request a link to the video series, please reach out to Nicole Hackmann at nhackmann@thefulton.org.
PNC Foundation
The PNC Foundation, which receives its principal funding from The PNC Financial Services Group (www.pnc.com), actively supports organizations that provide services for the benefit of communities in which it has a significant presence. The foundation focuses its philanthropic mission on early childhood education and community and economic development, which includes the arts and culture. Through Grow Up Great, its signature cause that began in 2004, PNC has created a bilingual $500 million, multi-year initiative to help prepare children from birth to age 5 for success in school and life. For more information, visit http://www.pncgrowupgreat.com.
Fulton Theatre
For more information on all Fulton Academy programming, please visit www.thefulton.org.