Temporary Change to SNAP Benefits in December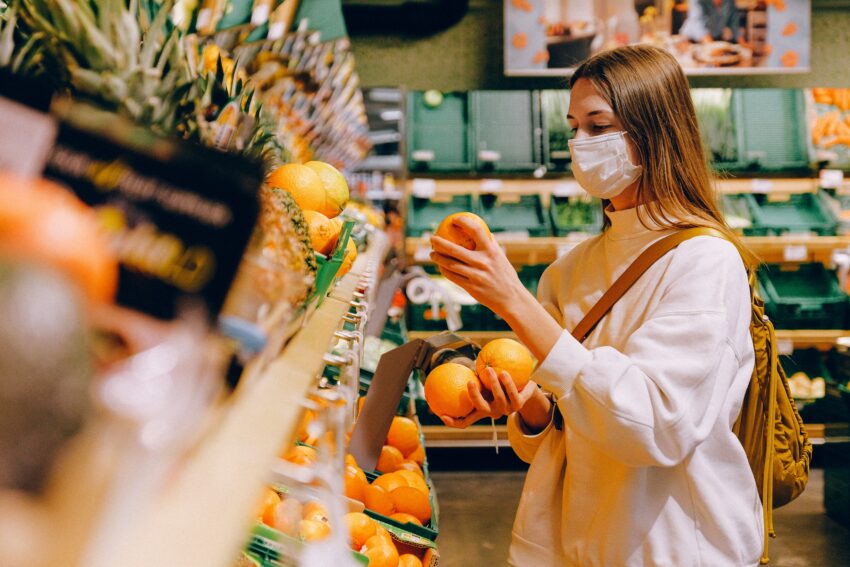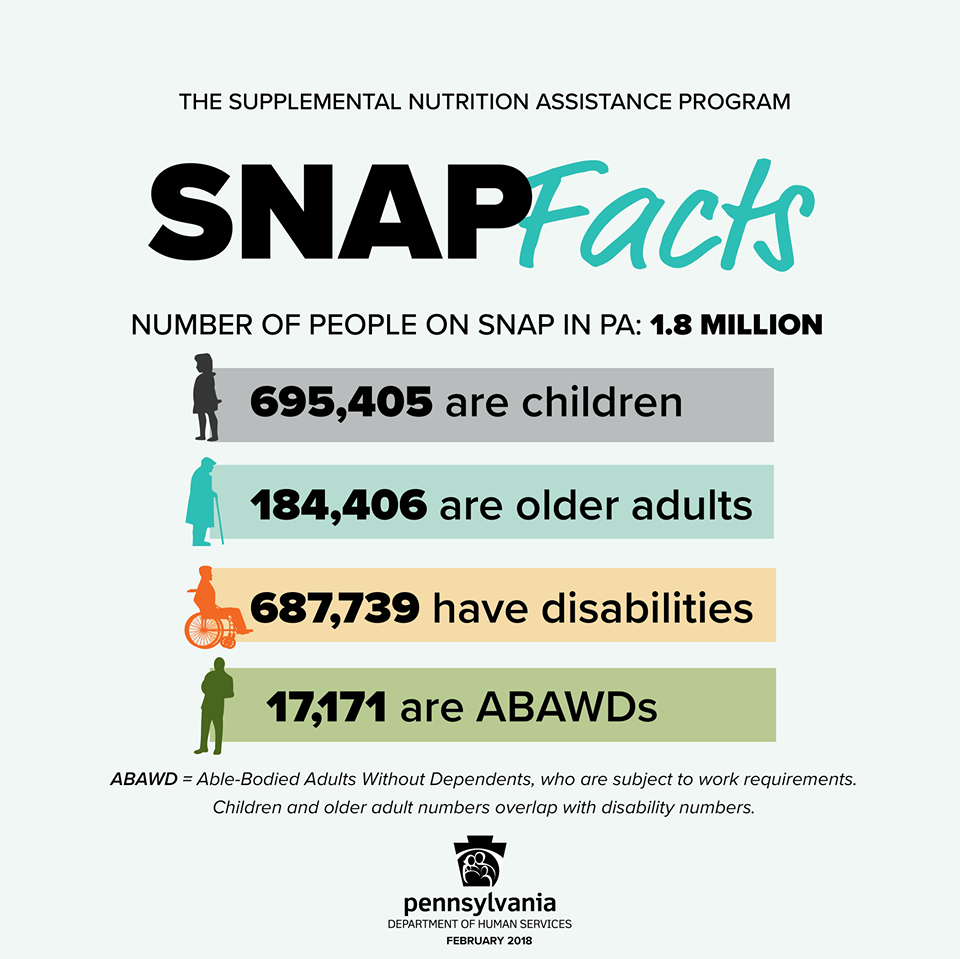 Click here to download PDF version of Temporary Change
The Supplemental Nutrition Assistance Program (SNAP) helps Pennsylvanians buy food. People in eligible low-income households can obtain more nutritious diets with SNAP increasing their food purchasing power at grocery stores and supermarkets. Those who are eligible receive an Electronic Benefits Transfer (EBT) ACCESS Card to make food purchases.
What you need to know: ALL December SNAP benefits will be loaded to EBT cards by Dec. 11 in a one-time payment for the whole month. This means: 
Those receiving SNAP may get their benefits earlier than usual. It is NOT an added payment.

 

This one-time SNAP benefits issuance will include Emergency Allotments (EAs), the added SNAP some households have received in the 2

nd

half of the month due to COVID-19 (details below).

 

This amount may look larger or like an added benefit, but it is just the full benefit for December.

 

DHS does not have time to mail notices. Please spread the word to avoid potential confusion!

 
When will my SNAP benefits come? The date your SNAP benefits will be loaded to your EBT card is based on the last digit of your case record number. To find your Dec. payment date: 
Find the final digit (0-9) of your record number on a DHS notice, or using MyCOMPASS online.

 

Find your number on the top row of the chart below.

 

For example, if your record number ends in 5, you will get your SNAP benefits on December 4.

 
| | | | | | | | | | | |
| --- | --- | --- | --- | --- | --- | --- | --- | --- | --- | --- |
| Last digit of Record #  | 1  | 2  | 3  | 4  | 5  | 6  | 7  | 8  | 9  | 0  |
| Issuance Date  | Dec. 2  | Dec. 2  | Dec. 3  | Dec. 3  | Dec. 4  | Dec. 5  | Dec. 8  | Dec. 9  | Dec. 10  | Dec. 11  |
 Why is this happening? SNAP benefits are federally funded, and the current federal budget is set to expire on Dec. 11. If Congress does not agree on a new budget in time it could disrupt SNAP benefits issuance. Because SNAP helps over 1.8 million Pennsylvanians, DHS is taking the step to issue all SNAP benefits by December 11 to avoid any possible delays. 
 Details on Emergency Allotments (EAs) 
Due to the COVID-19 crisis, those who do not get the maximum SNAP benefit have been getting an "Emergency Allotment" (EA) in the second half of the month. The EA brings those who get a partial SNAP benefit up to the maximum for their household size (see chart below). 
• You do not need to fill out extra paperwork. The extra SNAP benefits will be added to your EBT card to use it just like regular SNAP.

 

• For December only, your EA will come at the same time as your regular SNAP benefit. Funds will be loaded to your EBT card by December 11.

 

• If you already get the maximum benefit for your household size, you will not get an extra benefit.*

 
* As a result of CLS's successful legal challenge to USDA's interpretation of Emergency Allotments in the "Families First Act" (H.R. 6201), DHS may soon be able to issue EAs to all Pennsylvania SNAP households. 
| | |
| --- | --- |
|  Household Size  | Maximum Benefit  |
| 1  | $204  |
| 2  | $374  |
| 3  | $535  |
| 4  | $680  |
| 5  | $807  |
| 6  | $969  |
| Each add'l member  | $153  |
How to Apply for SNAP
Please apply using the option that best suits you. If you do not know if you are eligible, you may still apply.
Online: Apply for or renew your SNAP benefits online by using COMPASS.
In-person: File an application at the county assistance office. You can download an application right here, fill it out, and return it to the county assistance office:
If you need help completing the application form or need more information about benefits, trained county assistance office staff can help you in person.
The following can apply:
The head of the household
The spouse of the head of household
Any other responsible household member
A designated authorized representative (can be a friend, relative, neighbor, or anyone else the applicant trusts to go food shopping and use their SNAP benefits)
For more information about the SNAP program, CLICK HERE.