The Lancaster County Reentry Coalition – Reentry Strategic Planning RFP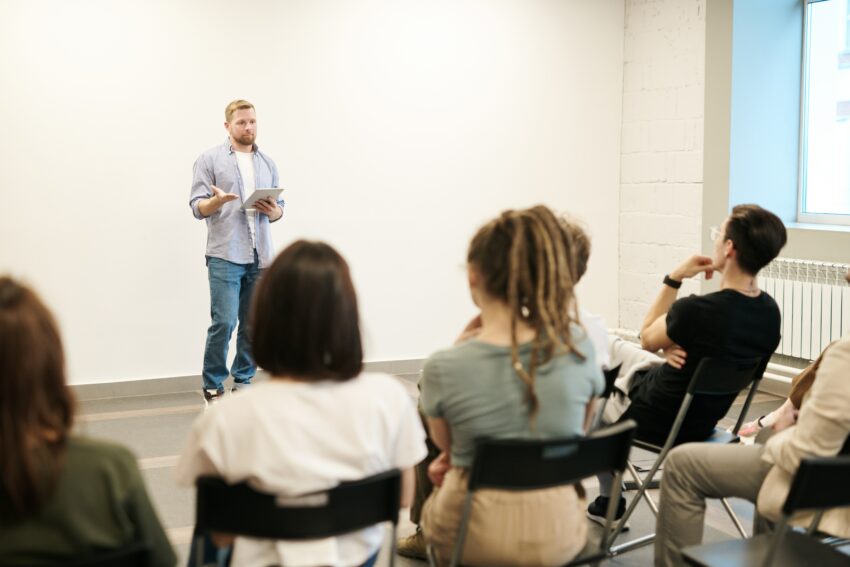 The Lancaster County Reentry Coalition (LCRC) is seeking an experienced organizational Consultant to work with its Steering Committee and their stakeholders to develop a strategic plan that will guide the direction, priorities and key business decision-making as the LCRC works over the next three (3) years to more effectively assist individuals reentering Lancaster County from incarceration.  The ultimate goal is to create a reentry coalition that will implement policies, procedures, and programs to more effectively address the unique needs of individuals returning to our community from prison or jail in order to reduce recidivism and improve their lives and the lives of their families.
Copies of the RFP will be available starting October 9th at 4 pm and may be picked up at Community Action Partnership, 601 S. Queen Street, Lancaster, Pa, or by emailing Carrie Kurtz at ckurtz@caplanc.org.
Proposals may be filed in person at Community Action Partnership, address above, or by mail, but they must be received by November 6th at 4:30 pm. Late proposals or postmarks will not be accepted. All proposals received will be retained by the Lancaster County Reentry Coalition
Proposals should be submitted in a sealed envelope bearing the name "Reentry Strategic Planning" and be submitted to:
Community Action Partnership
Attention: Carrie Kurtz
601 S. Queen Street,
Lancaster, Pa. 17603 
Click here to download .pdf of RFP 
Lancaster County Reentry Coalition
Scooter Haase, Chair
                                                                                                   David Garlock, Vice-Chair
                   Vanessa Philbert, CAP CEO
  Carrie Kurtz, Reentry Coordinator
---
Lancaster County Reentry Coalition
Request for Proposal
Reentry Strategic Planning
Click here to download .pdf of RFP
Carrie Kurtz
9/24/20
The Lancaster County Reentry Coalition (LCRC) is seeking an experienced organizational Consultant to work with the Steering Committee and their stake holders to develop a strategic plan that will guide the direction, priorities and key business decision-making of the LCRC over the next three (3) years to effectively address individuals reentering the Lancaster Community from incarceration.  The ultimate goal is for the Reentry Coalition to eliminate the many barriers and collateral consequences faced by individuals returning to our communities by bring reentry partners together to increase collaboration, reduce duplication, align existing efforts and strengthen stakeholders' capacity to improve their own work with Reentrants. We desire to collectively change systems, and implement policies, procedures and programs to more effectively address the unique needs of individuals returning to our community in order to reduce recidivism and improve their lives and the lives of their families.
The successful applicant will use a variety of techniques to work with the Lancaster County Reentry Coalition over a period of four (4) to six (6) months to set the organization's direction and answer key questions.
LCRC Organizational Overview:  The Lancaster County Reentry Coalition is very active with a history of implementing successful initiatives. The mission of the LCRC is to cultivate community engagement, collaboration and capacity building to ensure that all Reentrants successfully reenter their communities.
LCRC member departments are listed below: 
LANCASTER COUNTY REENTRY COALITION
Employment Services
Social Service groups & organizations
Homeless Services
Lancaster County Prison
Lancaster City Police Department
Lancaster General Hospital (Penn Medicine)
Administrative Office of the Lancaster County Courts
Local Reentrants
Public Defender's Office
District Attorney's Office
Lancaster County Adult Probation and Parole
Housing support organizations & facilities
Commissioner's Office
Pennsylvania Commission on Crime and Delinquency
Victim Advocacy groups
Pennsylvania Reentry Coalition
Adult Probation Services
Faith Based community
Lancaster County Human Services
Pennsylvania Board of Probation and Parole

PA CareerLink
LCRC History
The Lancaster County Reentry Coalition (formerly the RMO for Returning Citizens) was founded in 2005 with the mission of achieving safer communities through reduced recidivism by providing support and assistance to transitioning inmates through an intentional network of faith-based and community organizations in partnership with the criminal justice system. The Coalition is a community collaborative made up of 50+ partners from social service providers, local government, prison representatives, reentrants & the faith-based community. The LCRC has previously administered an intensive reentry program with supports in a variety of areas including housing, employment, and case management support.
Due to a loss of funding in 2018, despite the success of our program, our capacity was significantly reduced. This resulted in the end of the intensive program, the elimination of a dedicated coordinator position, and the reduction in reentry planning services to brief 1:1 session, a 12-hour reentry course, referrals and a weekly support group. During this time, the Coalition continued to meet and assess needs, but we have not had the resources to create the kind of program we know will meet the need in our County.
Project Description:
In order to promote the development of the Coalition and improve our efficacy at providing reentry services to those exiting the prison system, we propose engaging in a Strategic Planning process which will determine our goals and outcomes for the future. The LCRC has hired a new Coordinator, Ms. Carrie Kurtz, who will work with the Coalition members and a consultant to lead this process. Since hired on 3/16/20, Ms. Kurtz has been in contact with State Returning Citizens Coordinators, the State Attorney General's office, coalition partners (current & new), returning citizens and leaders in the faith community to assess current needs. Some areas of focus identified thus far include the need for:
Coordinated Case Management
Housing
Evidence-based assessment and documentation
Training for:

Trauma-informed care
Motivational Interviewing

Data mapping between agencies to reduce duplication of service
Removing barriers to services
Creating release plan for all returning citizens
Creating supports for families of returning citizens
Recruit additional mentors for returning citizens
Integration with Elizabethtown, PA's Second Chance Program
Strategic Planning:  Because of the complexity of creating a Reentry Coalition, the LCRC has recommended that a strategic planning Consultant be used to guide relevant stakeholders through the planning process. An integrated Coalition approach addresses an identified need in the community, creates a unified, efficient, and cost effective approach to providing reentry services, ensures services provided are based on research-based best practices and includes individuals from the criminal justice system, human services, and local community members.
Goals and Objectives of the Strategic Plan
The goal of the Lancaster County Reentry Coalition is to create a functioning and active Reentry Coalition in conjunction with the Lancaster County Criminal Justice System with a comprehensive and flexible strategic plan to address the needs of individuals returning to the Lancaster community from jail.
Objective #1 – Increased understanding of the complex needs of Returning Citizens
Objective #2 – Better understanding of current issues facing our criminal justice system
Objective #3 – Identification of barriers and obstacles to success faced by Returning Citizens and how to reduce them
Objective #4 – Identification of existing service gaps, and potential areas for systems-level improvement
Objective #5 – Improved outcomes for Returning Citizens through enhanced reentry planning, service provision and racial equity issues
We will utilize the PCCD Reentry Coalition Planning Standards to ensure the quality of our Strategic Plan. Once completed, our Strategic Plan will be used to improve the efficacy of reentry planning and service provision for Returning Citizens in Lancaster County. The majority of these individuals will come from Lancaster County Prison; however, we will also provide services to individuals formerly incarcerated in State and Federal facilities. In the long term, we expect our project will result in not only increased rate of successful reentry by formerly incarcerated individuals, but also an overall benefit to the families and communities of our Returning Citizens.
Consultant Qualifications:  The organizational Consultant should have relevant experience in working with criminal justice, nonprofit, public and private sector organizations to develop strategic plans that respond effectively to internal, environmental, political and fiscal realities.  Experience working with agencies that deliver impactful services in the areas of treatment, health care, family services, housing and reentry services is preferred.  Knowledge of Pennsylvania's Criminal Justice System, the Pennsylvania Justice Reinvestment Plan, and a working knowledge of services in York County is also preferred.
Request For Proposal Submission Requirements:  The LCRC requests proposals of no more than five (5) pages in length that describe your team, including their qualifications; your experience and approach for providing strategic planning services to similar agencies, your proposed process, including methods, procedures and number of meetings, for providing these services for the Lancaster County Reentry Coalition; a work schedule that identifies meeting dates, time frames for major work elements, target dates for key milestones, and dates for completion of a draft and final plan; and a proposed detailed budget for these services.
Please provide a budget that includes the following:
Number of estimated hours for each activity with a breakdown by person assigned
Billing rate per person assigned
Estimated out-of-pocket expenses
Method of billing
On a separate sheet (which will not count toward the five (5) page limit), please provide the names and contact information for up to four (4) references, preferably agencies for which you have recently provided similar services.
Interested applicants should submit their completed proposal and a letter of interest in Microsoft Word or PDF Format to:
Community Action Partnership
Lancaster County Reentry Coalition
Attention:  Carrie Kurtz
Reentry Coordinator
601 S. Queen Street
Lancaster, Pa 17603
ckurtz@caplanc.org
Please reference Reentry Strategic Planning.
Proposals must be received by the Lancaster County Reentry Coalition no later than 4:30 pm on Friday November 6th.  Proposals received after this time will not be considered.
The Lancaster County Reentry Coalition reserves the right to reject all proposals, to request additional information concerning any proposals for purposes of clarification, to accept or negotiate any modifications to any proposal, following the deadline for receipt of all proposals, and to waive any irregularities, if such would serve the best interest of York County, as determined by the CJAB.
RFP Timeline (all dates are tentative)
Date
Description
October 9, 2020
RFPs available to Consultants
October 16, 2020
Written questions from Consultants due
October 23, 2020
Consultant questions with LCRC responses
 November 6, 2020
RFP submissions due to the LCRC by 4:30pm
November 20, 2020
Evaluation of Proposals completed
November 30, 2020
Top Consultants may be a asked to provide 45 minute presentation

(if needed)

 December 4, 2020
Recommendation to LCRC & Steering Committee
December 7, 20120
Consultant selected & plan schedule for upcoming work sessions
January 3, 2021-March 31, 2021
Engage in the planning work
April 30, 2021
Finalize an approve 5-year plan with establishes 3-4 strategy goals for Reentry services in Lancaster County. Share completed plan with local planning bodies, including CJAB & PCCD
RFP Evaluation: If an award is made as a result of this RFP, it shall be awarded to the respondent whose proposal is most advantageous to the Lancaster County Reentry Coalition with price and other factors considered. These include, responses to the RFP questions; demonstrated technical ability and expertise; financial stability; reference calls and/or recommendations; prior experience and knowledge of both Pennsylvania and Lancaster County's Criminal Justice Systems; presentations to the evaluation team (if applicable); product samples which the LCRC may, at its discretion, request as part of the RFP process; any additional criteria deemed appropriate by the LCRC which would lend itself to establishing the Consultant's viability to perform the work as outlined in this RFP.
Deliverables/Evaluation Criteria:  Proposals must include the following information.
Detailed Plan to Create a Comprehensive, Complete, Achievable and Sustainable Strategic Plan.
The Consultant must provide in writing a detailed plan indicating exactly how they will address each of the objectives, one (1) through eight (8), listed in the goals and objectives of the strategic plan.
Qualifications of Agency or Individual
Applicant strength and stability:  The Consultant must review their strengths, stability, experience and technical competence with strategic planning.  Consultants must list the logic of their project organization and adequacy of labor commitment.
Qualifications of Personnel
Consultants must list their qualifications, education and experience for all project staff and list key personnel's level of involvement in performing related work.
Related Experience
The Consultant must list their experience in providing services similar to those requested herein; specifically experience working with Criminal Justice Agencies and their stakeholders and familiarity with Pennsylvania's Justice Reinvestment Plan.
Completeness of Response
All responses must be complete and in accordance with RFP instructions.  There will be no exceptions to or deviation from the RFP requirements.
Reasonableness of Cost and Price
The Consultants' firm-fixed prices and/or hourly rate must be reasonable and competitive with quoted firm‐fixed prices with other proposals received. Adequate data must be provided in support of figures quoted in the plan and must list the basis on which prices are quoted.  Proposals must include a project payment schedule.
Both hard copies and electronic copies of the Final Plan must be provided to the LCRC RFP Review Committee either Microsoft Word or PDF Format within two weeks of project completions.  10% of the contracted costs will be retained until all services under the contract have been completed and approved by the CJAB.
Any questions regarding this RFP should be submitted in writing to Carrie Kurtz at ckurtz@caplanc.org.
False or Misleading Statements:  Consultants must take great care to ensure that sufficient information has been provided to allow Lancaster County to evaluate the solution being offered, any options proposed, pricing of all offerings, and all supporting information, technical documentation, references and points of contact, etc.
The Consultants understand that if, in the opinion of the LCRC, a proposal contains false or misleading information of any kind, or does not contain sufficient detail to fully evaluate the proposed plan or proposed price, the LCRC reserves the right, in its sole discretion, to reject the proposal. Agencies/Individuals also understand that if the information provided does not support a function, attribute, capability or condition as proposed by the Consultant, the LCRC may reject the proposal. The Consultant further understands that any modifications to the questions in this RFP by the responder may result in immediate rejection of that proposal.
Acceptance of Proposal Content:  The Consultant understands that the LCRC reserves the right to award a contract without further discussions or clarifications with Consultants. Thus, the contents of the RFP response and all pricing, terms and statements contained therein will be binding upon Individual/agency. Upon acceptance of the Proposal by the LCRC, the successful Proposal, including all terms, conditions and pricing contained therein, will be incorporated into the awarded contract. The Consultant understands that failure of the potentially successful offer to accept this obligation may result in the selection of another offer or rejection of the submitted Proposal.
The Consultant must take great care to respond to all requirements of this RFP to the maximum extent possible. Consultant must clearly identify any limitations and/or exceptions to the requirements inherent in the proposed system. Consultant further understands that alternative approaches will be given consideration if the proposed approach clearly offers increased benefits to York County.
 No Obligation to Buy: Lancaster County Reentry Coalition reserves the right to refrain from contracting with any Consultant. The release of this RFP does not compel Lancaster County to purchase services.
Cost of Preparing Proposals:  Neither the County of Lancaster or the LCC are liable for any costs incurred by Consultants in the preparation and presentation of proposals and demonstrations submitted in response to this RFP. 
---
APPENDIX:
Reentry Background Information:  Research by the U.S. Department of Justice and other sources[1] indicates the highest risk for offender r[2]ecidivism occurs during the first three (3) to nine (9) months after release from jails and prisons.  Additionally, high risk offenders require significantly more structure and services during this time frame.  "40%-70% of an offender's free time should be clearly occupied with delineated routine and appropriate services[3]."
In 2018, an average of 849 people per day were incarcerated at Lancaster County Prison
(LCP).  Data from the LCP indicates that this population is made of 82% male and 18% female inmates, and is comprised of the following demographics:
42%     White Males
13%     White Females
18.5% Black Males
1.5 %   Black Females
22 %    Hispanic Males
3%       Hispanic Females
>.5%    Other Males
>.5%    Other Females
0%       Under 18 Females
>.5%    Under 18 Males
10%     18-34 Females
44%     18-34 Males
6.5%    35-54 Females
33%     35-54 Males
1%       55 Older Females
5.5%    55 Older Males
Approximately 4,900 inmates are released from LCP annually and approximately 10,000 Lancaster residents are under supervision with Lancaster County Adult Probation and Parole. An additional 1,250 Lancastrians are currently paroled from Pennsylvania state prisons.
Once someone is reentering the community from the prison system, they encounter many barriers. Without adequate support to aid their transition, many people have low chances of successfully rejoining mainstream society. Significant barriers encountered by returning citizens include ongoing mental health issues. County Prison data indicate that almost 40% of incarcerated individuals had a diagnosed mental illness, and reported 32% taking psychotropic medication, with only 3 days of medication supplied upon release.  People with a severe mental illness (SMI) remain in jail 8 times longer than other offenders (Mental Health America 2008). This increase in length of incarceration makes it even more difficult for successful reentry. Additionally, at least 75% of incarcerated individuals with mental illness have co-occurring substance disorder.  More than 20% of prisoners with mental illness experience homelessness in the months before incarceration compared to 10% of the general prison population (Greenberg & Rosenheck, 2008) These compounding challenges contribute to the high recidivism rate among those with mental health issues. People with SMI are more likely to be:
Arrested multiple times for the same crime
Spend more time in jail before adjudication
Serve longer sentences, and
Have a higher rate of recidivism rates than those without mental illness.
(The Fierce Urgency of Now: Improving Outcomes for Justice-Involved People With Serious Mental Illness and Substance Misuse Glenda Wrenn, M.D., M.S.H.P., Brian McGregor, Ph.D., Mark Munetz, M.D. Published Online: 16 Apr 2018)
Returning citizens also face economic hardships related to housing and employment. We know that safe, stable, and affordable housing is a crucial part of successful re-entry for individuals returning from jail or prison, yet many find that landlords won't rent to them because of their background. In fact, nearly 50,000 people a year enter shelters directly after release from correctional facilities (USICH 2016). Often, they have difficulty finding employment due to their criminal history, and those who do secure jobs face low earning potential. According to the Pew Charitable trust, former inmates annually earn 40 percent less than those who have never been incarcerated. Without the ability to obtain living wage employment, individuals and their families are subject to a myriad of negative effects associated with poverty and have little chance of achieving stability.
As a result of challenges faced by those leaving the prison system, many are not successfully able to reintegrate into mainstream society and will ultimately be reincarcerated. PA has the highest rate of incarcerations in the US and Lancaster County's recidivism rate is 53.4% (the fourth highest in the state), this means that half of all people leaving the prison system will return.
The most recent Pennsylvania Recidivism Report shows:
From 2006-2008, the average Pennsylvania statewide re-arrest rate was 50.7%.  Lancaster County's 3-year re-arrest rate was 45%.
The average statewide reincarceration rate in Pennsylvania from 2006-2008 was 43%.  Lancaster County's 3-year reincarceration rate was 39%.
The statewide average overall recidivism rate for Pennsylvania from 2006-2008 was 62%.  Lancaster County's overall recidivism rate was 53%.
From 2006-2008 rates by metropolitan areas statewide, Lancaster City ranked 8th in re-arrest rates at 45%; ranked 13th in reincarceration at 39%; and ranked 10th in overall recidivism at 53%.
[1] Studies include: * Latessa, E. & Sperber, K., 2012 presentation entitled Dosage: How Much is Enough? At the Corrections Association, Toledo VOA. Publication forthcoming. Wexler, H. K., Falkin, G. P. & Lipton, D. S. (1988).A Model Prison Rehabilitation Program: an Evaluation of the "Stay'n Out" Therapeutic Community. Final Report to the National Institute on Drug Abuse. NY: Narcotic and Drug Research, Inc.
*Kohl, R.; Hoover H.; McDonald, S.; Solomon, A. (2008). Massachusetts Recidivism: A Closer Look at Releases and Returns to Prison. April, 2008, Urban Institute, Justice Policy Center.
* Gray, K.M., Fields, M., & Maxwell, S.R. (2001). Examining probation violations: who, what, and when. Crime and Delinquency, 4 (47), 537‐557. Dixon, Ashford Leon (2011). "It's Technical": Exploring the Determinants to Technical Probation Revocations Among Felony Probationers. Denton, Texas. UNT Digital Library
* Solomon, A.; Kachnowski, V.; Bhati, A., 2005. Does Parole Work? Urban Institute
* Grattet, R.; Petersilia, J.; Lin, J. 2008. Parole Violations and Revocations in California, October 13, 2008 (funded by the National Institute of Justice, U.S. Department of Justice)
* Guevara, M. & Solomon, E., 2009 Implementing Evidence Based Policy and Practice in Community Corrections, U.S. Department of Justice, Crime and Justice Institute and the National Institute of Corrections.
[1] Guevara, M. & Solomon, E., 2009 Implementing Evidence Based Policy and Practice in Community Corrections, U.S. Department of Justice, Crime and Justice Institute and the National Institute of Corrections,