Up Close with CAP: Meet Carrie Kurtz, Lancaster Re-Entry Coalition Coordinator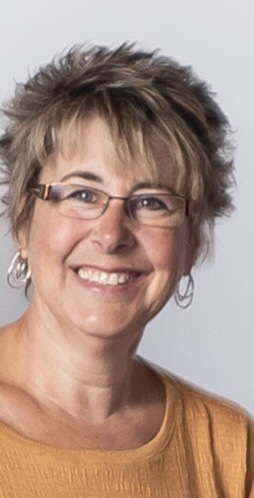 The Community Action Partnership of Lancaster County (CAP) is comprised of many programs and individuals working to help low income families move toward self-sufficiency.
We're working on showcasing and  highlighting various individuals, programs and the hard work that is done on a daily basis. It's time to get 'Up Close with CAP'!
The Lancaster Re-Entry Coalition is a collaborative initiative with several community partners that provides resources, mentoring and opportunities for individuals who are returning to the community after incarceration.
During these uncertain and frightening times, ensuring success for those re-entering the community following incarceration is more important than ever.
That's why the Lancaster County Re-Entry Coalition is thrilled to announce the hiring of Carrie Kurtz as Re-Entry Coordinator.
Though she has begun her tenure at a unique time, she is dedicated to digging into the role, establishing relationships with community partners and serving as a resource to those in need and the entire community.
Meet Carrie Kurtz, Lancaster Re-Entry Coalition Coordinator

Tell us a little about your role! What do you do?
Currently I am connecting with new agencies, re-connecting with the partner agencies, donors & clients to hear the needs & gaps there are for returning citizens. This is so we can create a strategic plan that we can connect the individuals needs to the appropriates services & support . Ongoing, my role will be to build connections as well as being responsible for the daily operations & coordination of the services for individuals who have been incarcerated and returning to the community.
Where were you before working at CAP?
I worked as a Director of a pregnancy center, 12 years at Water Street Mission as a counselor at the Lydia Center, then director or CHOC & then Director of Residential & Shelter (working with the 24/7 Life Coach staff). Lastly, I was at Bethany Christian Services as the ReNew Outreach Coordinator.
What brought you to CAP?
I am passionate about working with those in our community who are in need of resources, help, relationships & hope. The Re-entry Coordinator role gives me the opportunity to bring  much needed hope & resources to others. Plus, I love the vision & mission of CAP. I believe this is a great combination.
Of all the CAP values, which one resonates with you the most and why?
Collaboration. I am HUGE on this where everyone brings their very best to surround individuals & support them on their journey. No one agency or person can do it all.
What do you love about working at CAP?
I love the heart of the staff & the vision to not only believe for something better for others but also be a vessel to empower them for it. Everyone I have worked with is committed to meeting the needs of people we serve. I have seen a "whatever it takes to meet the need" posture of the staff.
What is Re-Entry?
Re-entry identifies needs and coordinates services for individuals who have been incarcerated and returning to the community. And what does the Coalition do? This is a committed group of individuals who provide resources, mentoring, & opportunities for individuals returning to the community after incarceration to help them succeed.
Why is re-entry Important?
This is a very vulnerable population with little support & many needs. Without a committed group of people & organizations, returning citizens have a very small chance of staying out of prison. We need to remember that everyone has value, dreams, goals, desires… and the majority of those incarcerated have given up on these things & are just surviving.
Anything else you want peeps to know about Re-Entry?
It takes a community to support each other & returning citizens are no different. I love the question… "How can I be a part of the solution?"
What have you learned from the individuals and/or families you've served?
I only worked with 1 person directly so far but from experience I learned… They are hungry for relationship & their needs are great. Change is very hard work & they need a solid support system in place to change & move towards their goals. It also takes time. We need a solid collaborative who brings their best to the table & committed to work together for the good of those we are called to serve.
What do you like to do for fun?
I love hanging with my husband who is hilarious. I have 3 grandsons – It is super fun being Nana. I also love to spend time with family & friends at our cabin. I love, love, love the beach!!!
Fun fact about Carrie?
I can be a big jokester & I love to laugh. Another one is I could live off of pizza, Mocha, almond chip ice cream, coffee & Jesus.
Where is your office and how can someone can get a hold of you?
Adult Probation & Parole 40 E. King Street, Lancaster, 717 723-1075 or ckurtz@caplanc.org
##
How Can I Help? Bags of Love
People coming out of prison often have nothing but the clothes on their back. They face a staggering number of requirements and obligations. They often lack the most basic necessities, things we take for granted, like a toothbrush and toothpaste, a bar of soap, washcloth and towel, a comb or brush.  Most of the items can be purchased at Dollar Tree for a total cost of $20 or less per bag (including the bag itself!)  Some of the listed items can be purchased in multi-packs to help fill multiple bags of love.
One of these "Bags of Love" containing basic items can make a world of difference for a Returning Citizen.
To help us manage incoming donations, please SIGN UP on our Donations page for the number of Bags of Love you're willing to donate at: http://www.signupgenius.com/go/4090844a4aa2fa1fb6-material  or go to www.SignUpGenius.com and do a SEARCH for the sign-ups for LancRMO@gmail.com
For more information, CLICK HERE. or make a donation by visiting CAPLanc.org/Donate and designate your donation to the Lancaster Re-Entry Coalition.
About the Community Action Partnership (CAP) of Lancaster County
The Community Action Partnership is Lancaster County's largest anti-poverty organization, helping low income families move toward self sufficiency. CAP's service profile interrupts inter-generational poverty with programs that support families and individuals at every age and place in life, in the areas of education and child development, health and nutrition, household stability and safety and empowerment. For more information, visit www.caplanc.org