Why We Can't Wait: Achieving Economic Equity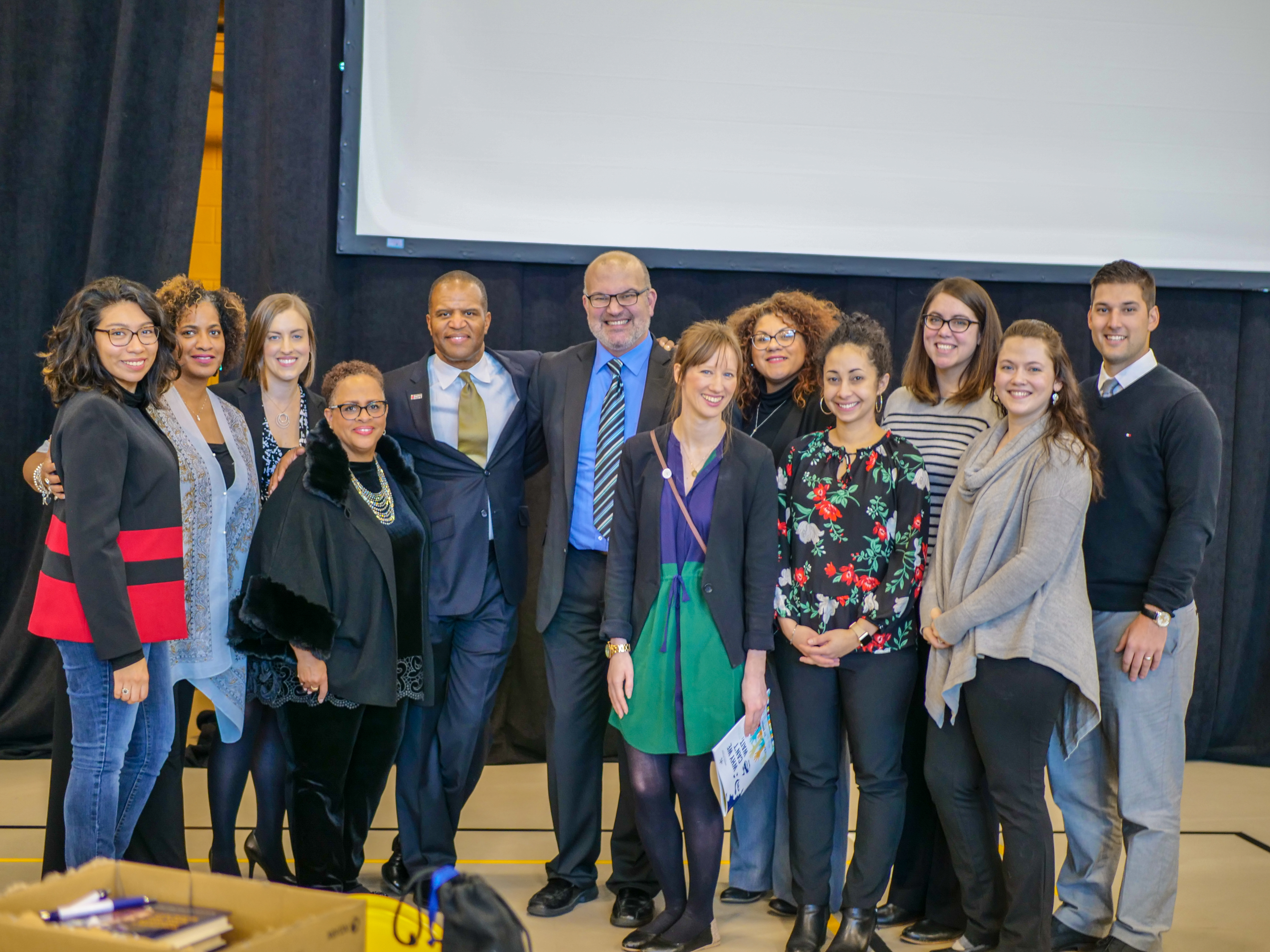 Lancaster, PA – On Monday, January 21, 2019, the Community Action Partnership of Lancaster County and Crispus Attucks Community Center held the 31st Annual Rev. Dr. Martin Luther King Jr. Breakfast at Millersville University. The theme of this year's breakfast is "Achieving Economic Equity: Why We Can't Wait."
The morning event was dedicated to Dr. Rita Smith-Wade-El who passed away on December 29. Dr. Smith-Wade-El was a professor of Psychology and African American Studies at Millersville University, where she taught for 35 years. She developed the school's minor in African American Studies and founded its Black Culture Celebration. A past recipient of the Crispus Attucks Essence of Humanity Award, she will be remembered by countless students, friends, and colleagues as a fierce advocate for civil rights. Our prayers are with her sons Ayodele and Ismail at this time.
Why We Can't Wait: In Context
After the Birmingham Campaign and the March on Washington for Jobs and Freedom in 1963, Dr. King began working on his third book, "Why We Can't Wait," which told the story of African American activism in the spring and summer of 1963. Here are Dr. King's words, taken from that book. They are just as relevant in our community and in our nation today as they were in 1963:
"We are caught in an inescapable network of mutuality, tied in a single garment of destiny. Whatever affects one directly, affects all indirectly."

"We have come a long way in our understanding of human motivation and of the blind operation of our economic system. Now we realize that dislocations in the market operation of our economy and the prevalence of discrimination thrust people into idleness and bind them in constant or frequent unemployment against their will."

"The poor are less often dismissed from our conscience today by being branded as inferior and incompetent. We also know that no matter how dynamically the economy develops and expands it does not eliminate all poverty."

"The problem indicates that our emphasis must be two-fold. We must create full employment or we must create incomes. People must be made consumers by one method or the other. Once they are placed in this position, we need to be concerned that the potential of the individual is not wasted. New forms of work that enhance the social good will have to be devised for those for whom traditional jobs are not available."

"The contemporary tendency in our society is to base our distribution on scarcity, which has vanished, and to compress our abundance into the overfed mouths of the middle and upper classes until they gag with superfluity. If democracy is to have breadth of meaning, it is necessary to adjust this inequity. It is not only moral, but it is also intelligent. We are wasting and degrading human life by clinging to archaic thinking."

"The curse of poverty has no justification in our age. It is socially as cruel and blind as the practice of cannibalism at the dawn of civilization, when men ate each other because they had not yet learned to take food from the soil or to consume the abundant animal life around them. The time has come for us to civilize ourselves by the total, direct and immediate abolition of poverty."
Keynote Speaker: John Hope Bryant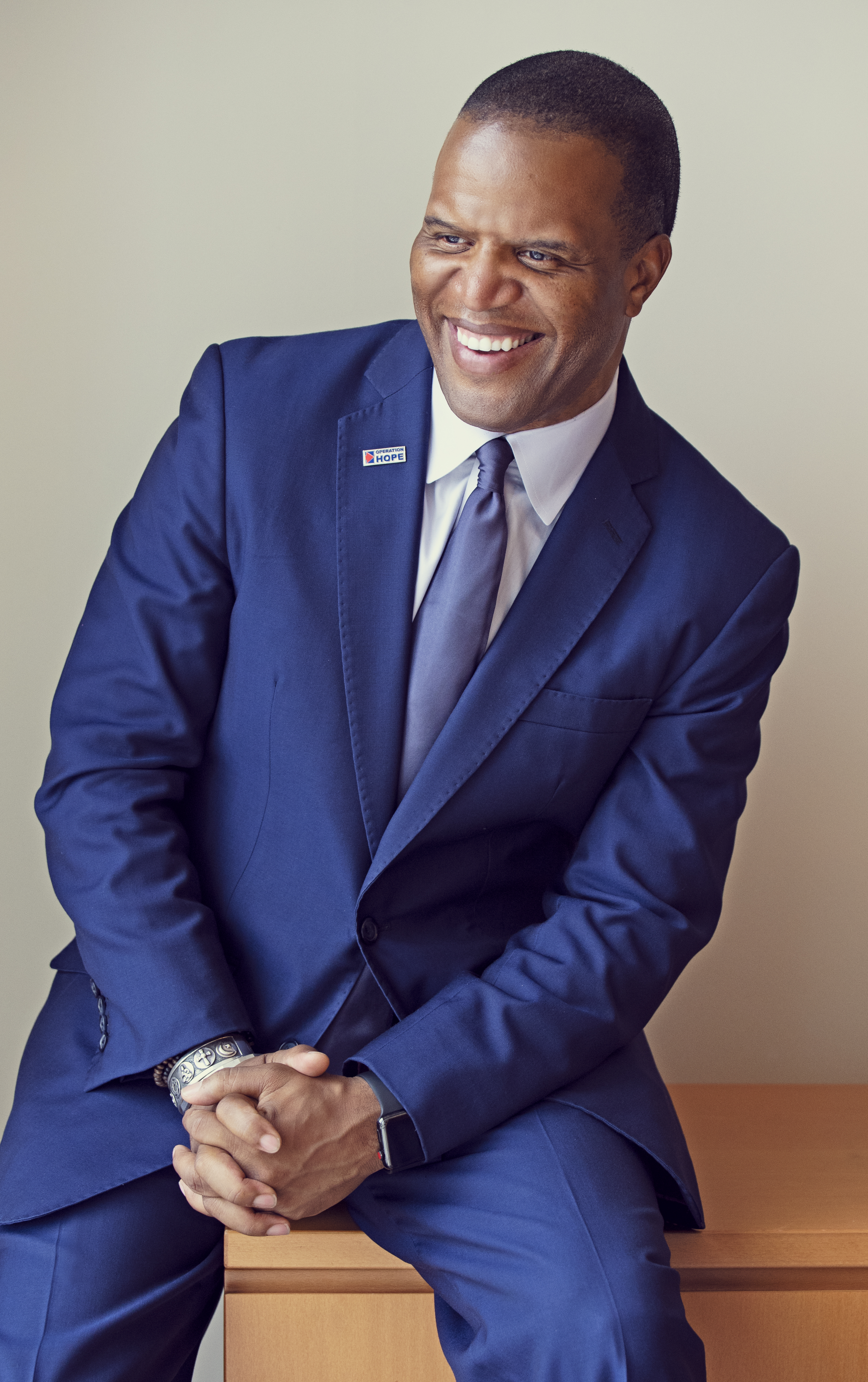 Today's special guest speaker is John Hope Bryant. Named American Banker magazine 2016 "Innovator of the Year," Inc.'s "The World's 10 Top CEOs" (honorable mention), and one of Time magazine's "50 Leaders for the Future" in 1994, Bryant is an American entrepreneur, author, philanthropist, and prominent thought leader on financial inclusion, economic empowerment and financial dignity.
He is the founder, chairman, and chief executive officer of Operation HOPE, Inc., the largest not-for-profit and best-in-class provider of financial literacy, financial inclusion and economic empowerment tools and services in the United States for youth and adults.
For more information on John Hope Bryant, click here.
Essence of Humanity Awards 
The Essence of Humanity Award is intended to recognize those individuals who – beyond the requirements of their work – demonstrate remarkable courage, love, strength, determination,
encouragement, inspiration, and persistence when dealing with adversity, and to recognize those who demonstrate the spirit of caring and provide inspiration to such individuals on a daily basis.
Bonnie Glover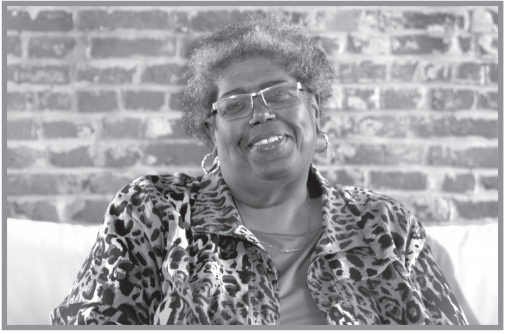 Bonnie Glover's personal and professional lives are testaments to her continuous efforts to eliminate racism and empower women.
After becoming a mother while still in her teens, Bonnie completed both high school and college, and went on to have a distinguished professional career. She had the courage to pursue an education at Franklin & Marshall College in an era when women and persons of color historically had limited access to higher education. Bonnie put that education to work, building Domestic Violence Services, a program of Community Action Partnership, that serves more than 1,500 survivors and their children each year. Bonnie retired in 2018 after 42 years with DVS.
Bonnie has been a tireless advocate at both the local and state levels for the empowerment of women and for social equity. She is one of the founding members of the Pennsylvania Coalition Against Domestic Violence and served on its board of directors for 37 years. She was appointed by former Gov. Tom Ridge to serve on the Governor's Community Partnership for Safe Children.
Howard Jones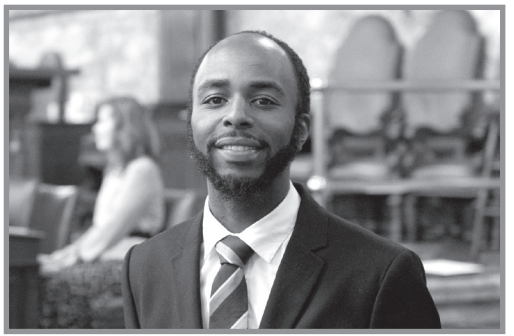 Howard A. Jones, Jr. exemplifies the concept of a servant leader – that is, a leader who puts the needs of the others first and helps people develop and perform to their fullest potential.
As someone who has experienced adversity and homelessness firsthand, Howard relied on his faith to help him move beyond that temporary situation. However, those personal experiences
have enabled him to have empathy for people who struggle with homelessness, addiction and hard times.
As an undergraduate student at Millersville University, Howard worked as a Youth Intervention Specialist at Crispus Attucks Community Center. While pursuing his Master's degree in psychology, Howard became a Learn and Serve Leadership Fellow, collaborating with a variety of Chicago-based organizations to encourage students to become advocates for mental health laws, policies
and practices.
Howard currently works as a Legislative Assistant for State Rep. P. Michael Sturla, devoting his time to constituent services. He volunteers for a variety of local nonprofit organizations and hopes to become an international human rights and mental health advocate after completing his education in law and psychology.
Ruby Payne Cook Awards
Ruby M. Payne Cook served for nearly 30 years as the first Executive Director of Crispus Attucks Community Center. This award was established in memory of her commitment and dedication to the Center and the African American community. It is given annually to those who have dedicated their time and energy to serving the Center and the surrounding community.
2019 Honorees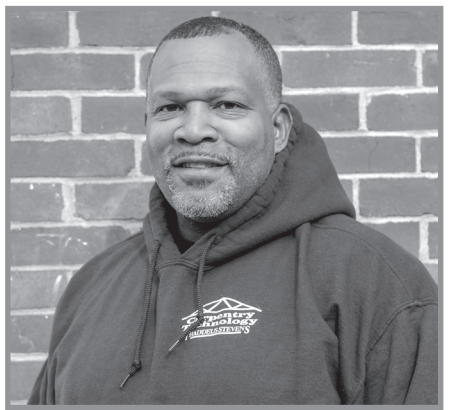 Timothy Draper, Carpentry Instructor, Thaddeus Stevens College of Technology 
Tim became involved with Crispus Attucks after Thaddeus Stevens College received a grant from BB&T for students to do a capstone renovation project at the Crispus Attucks Community Center. He was the project supervisor, working alongside the students as a teacher and mentor. Not only did he go above and beyond in his work, he also ensured the students did things correctly and in a way that would serve the Community Center for years to come.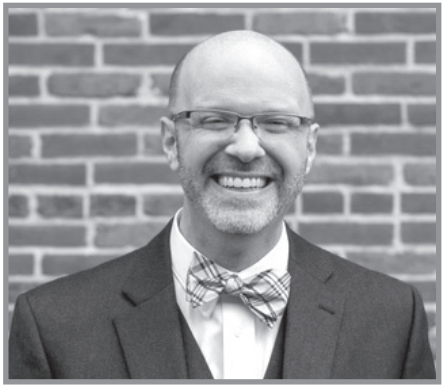 Rev. Timothy Mentzer, Senior Pastor, Holy Trinity Lutheran Church
Trinity Lutheran and Crispus Attucks have been partners in the Southeast quadrant of Lancaster City for decades, working together on many events including Shop with a Cop and the Jackson Polite Ford Leadership Institute. Pastor Mentzer is a member of the Crispus Attucks advisory board, has served as the development chair, and demonstrates a genuine commitment to diversity and ensuring the success of Crispus Attucks.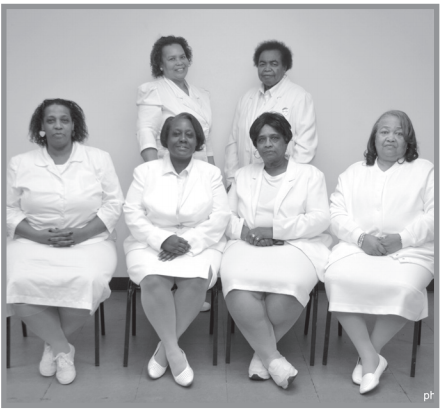 Victoria Shockley, President, Queen of Sheba Temple #137
Queen of Sheba is a local women's civic society. For several years, members have held meetings at Crispus Attucks, and consistently look for ways to give back to the organization. With a servant attitude, they enthusiastically volunteer for events, including Annual Day and Easter gatherings, and Crispus Attucks staff is grateful for their commitment to community service.
Reflections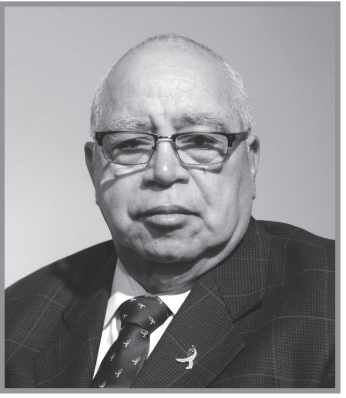 C. Ted Darcus, CACC Advisory Board Chair
Dr. King spoke on the plight of economic inequality during his Nobel Peace Prize address in 1964: "The rich nations must use their vast resources of wealth to develop the underdeveloped, school the unschooled, and feed the unfed. Ultimately a great nation is a compassionate nation. No individual or nation can be great if it does not have a concern for 'the least of these.'"
As a people, and as members of a nation with vast resources and wealth, we have a responsibility to take care of each other and to strengthen the economy for generations to come. In my 50 years of serving our community, I know firsthand that the key to achieving social and economic equality is to afford equal opportunities in education and employment to all people despite their social economic class. In turn, they will have a greater chance of becoming productive members of society who will go on to strengthen the economy for future generations.
We cannot afford to wait any longer when it comes to achieving greatness because, in the words of Dr. King,
"The time is always right to do what is right."
Cheryl Holland-Jones, CACC Director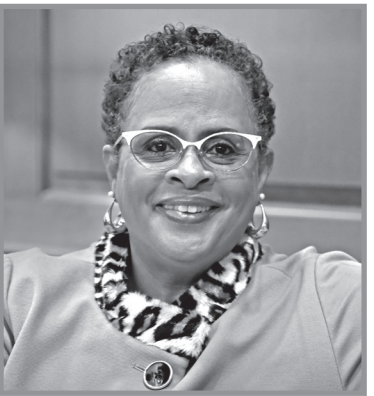 Diversity, equity, inclusion. Nonprofit organizations have used these words as they strive to better serve our communities, yet many leaders are uncertain about the steps needed to turn dialogue – and intention – into action.
Unfortunately, the desire to increase diversity does not always translate into the reality of an environment that enables people of different backgrounds to succeed. We must continue to strive for equity, taking deliberate steps to ensure the fair treatment, access, opportunity, advancement, and allocation of resources for all people. To do this, we must identify and eliminate cultural and systemic barriers that have prevented the full participation of some groups.
As we address the societal aspects of equity, we must also take action on an individual level. Through the Jackson Polite Ford Youth Leadership Institute, Crispus Attucks, with support from Fulton Bank, the Gunterberg Foundation, and the Lancaster County Community Foundation, helps young people learn about good financial management and provides them with a starter savings account for post-secondary school, enabling them to begin to acquire the personal tools they will need for future success.
Since the civil rights movement in the 1960s, our nation has made some strides toward a fairer society in terms of diversity. However, in our country and around the world, many of the values and beliefs we hold dear as an organization and as a community are being threatened. As the chasm between rich and poor continues to widen, we must redouble our efforts to create and execute a plan of action to close this gap.
Your support of honoring the legacy of Dr. King and in supporting the programs of Crispus Attucks Community Center is greatly appreciated, and will go a long way in helping to create a community that enables ALL of us to thrive.
To make a donation to Crispus Attucks Community Center, visit: caplanc.org and select 'Crispus Attucks' in the drop-down menu.
Click here to view photos from the event
Crispus Attucks Community Center strives to improve the quality of life for youth and families in Lancaster by providing services that promote community prosperity, physical and mental health; and by offering programs and cultural events which preserve the African American heritage.