The Rev. Dr. Martin Luther King, Jr. Breakfast is an annual event that pays tribute to the enduring legacy of one of the most iconic figures in American history. Dr. Martin Luther King, Jr. was a visionary civil rights leader who dedicated his life to advocating for justice, equality, and nonviolent social change. This inspiring breakfast brings together people from all walks of life to celebrate his memory, reflect on his powerful message, and recommit to the principles of unity and equality that he championed.
This annual event stands as a beacon of hope and a call to action, encouraging individuals to carry forward the torch of justice and equality in their own lives and communities. The Rev. Dr. Martin Luther King, Jr. Breakfast serves as a powerful reminder that the struggle for civil rights and social justice is ongoing and that, together, we can continue to bend the arc of the moral universe toward justice, just as Dr. King did in his lifetime.
36th Annual Rev. Dr. Martin Luther King, Jr. Breakfast
Save the Date: Monday, January 15, 2024
Millersville University
More information to come.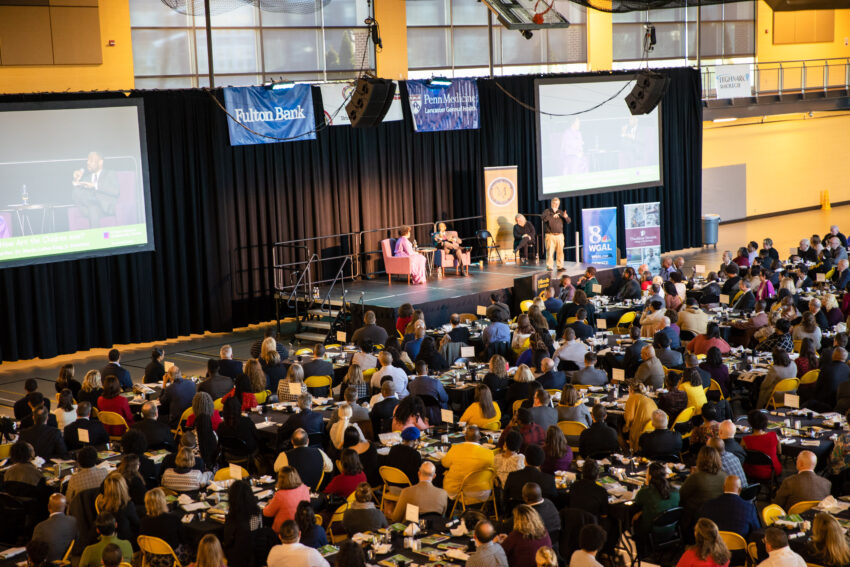 The annual Crispus Attucks Community Center MLK Breakfast is a time for the community to come together, to foster relationships, to dialogue around the life and legacy of Dr. King, and to confront issues of inequity and injustice. This event, the Center's largest fundraiser, annually raises $100,000 in critical funds for the Center, nearly 1/3 of the its yearly budget.
Interested in sponsoring? Contact Kristy Aurand, Chief Development Officer to learn more.
MLK Breakfast Essay
Are you passionate about democracy and the power of your words? Do you want to make a positive impact on society, just like Dr. Martin LutherKing, Jr. did? Here's your chance! We invite all students to participate in the 2024 Dr. Martin Luther King, Jr. Writing Contest, where we explore the theme of "Activating the Promise of Democracy."