2022 Rev. Dr. Martin Luther King, Jr. Breakfast – Ruby Payne Cook & Essence of Humanity Awardees

The
Crispus Attucks Community Center
, a program of the Community Action Partnership, is excited to announce the individuals will be honored with community awards at the 
2022 Rev. Dr. Martin Luther King, Jr. Breakfast.
"It's important to celebrate because it's a reminder that we're required to do something, so what we really need to be paying attention to while this is a day that we bring honor to his work," said Vanessa Philbert, CEO of Community Action Partnership.
For nearly 100 years, the Crispus Attucks Community Center (CACC) has stood in Lancaster as a pillar of African American history and legacy. 
The Center is named for Crispus Attucks, a Black man who was the first American killed in the Revolutionary War, of whom the Rev. Dr. Martin Luther King, Jr., said, "He is one of the most important figures in African American history, not for what he did for his own race but for what he did for all oppressed people everywhere. He is a reminder that the African American heritage is not only African but American and it is a heritage that begins with the beginning of America." 
Part of the Center's continued commitment to amplifying the Black voice is through its annual hosting of the Rev. Dr. Martin Luther King, Jr., Breakfast.
This event, the Center's largest fundraiser, annually raises $100,000 in critical funds for the Center, nearly 1/3 of the its yearly budget. 
Out of an abundance of caution and concern regarding COVID-19 and its variants, the Center will once again be hosting a fully virtual event. The theme is "The Fierce Urgency of Now" in reference to Dr. King's 1963 "I Have a Dream" speech in which he said, "We have … come to this hallowed spot to remind America of the fierce urgency of now. This is no time to engage in the luxury of cooling off or to take the tranquilizing drug of gradualism. Now is the time to make real the promises of democracy. Now is the time to rise from the dark and desolate valley of segregation to the sunlit path of racial justice. Now is the time to lift our nation from the quicksands of racial injustice to the solid rock of brotherhood. Now is the time to make justice a reality for all of God's children." 
---
Essence of Humanity Award
The Essence of Humanity Award is intended to recognize those individuals who – beyond the requirements of their work – demonstrate remarkable courage, love, strength, determination, encouragement, inspiration, and persistence when dealing with adversity, and to recognize those who demonstrate the spirit of caring and provide inspiration to such individuals on a daily basis. This award is made possible by the High Foundation.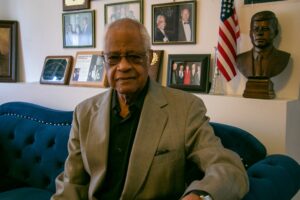 RON FORD
Born in Lancaster, Mr. Ron Ford attended the Scotland School for Veteran's Children, Scotland, PA, and graduated from Morgan State University, Baltimore, MD. He worked for Case New Holland in Human Resource Management for 21 years before becoming a Lancaster County Commissioner in 1996, the first African American elected into that role, and the only African American to date to serve as a County Commissioner.
Mr. Ford's trailblazing firsts had started years earlier in 1975 when he was elected the first African American Lancaster City Council member, eventually being elected as Council's first African American president. As Ismail Smith-Wade-El wrote in his nomination of Mr. Ford, "Ron Ford's name is synonymous with servant leadership. Growing up in Lancaster County, especially as a Black person, Mr. Ford was an example used of who we could become if we applied ourselves – not merely persons of status, but people who were devoted to their community. Mr. Ford sees people for who they are, and inspires them to be their best, where he is present or not."
A member of Ebenezer Baptist Church, Mr. Ford created the Crispus Attucks Community Center's Southeast Area Wall of History, served on the Thaddeus Stevens College of Technology's Board of Trustees, and he currently serves on the Barney Ewell Legacy Committee. 
---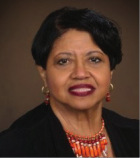 ELIZABETH FORD
Ms. Elizabeth Ford is a native Lancastrian who graduated from J.P. McCaskey and then earned a Bachelor of Science in Elementary/Early Childhood Education from Millersville University. In addition, she holds a Master's degree in Organizational Management from the University of Phoenix and a certificate in Organizational Development from Georgetown University. She has more than 35 years of experience in the field of early child care and education.
Since her retirement in 2009, Ms. Ford has devoted her energies to the creation of Bright Side Baptist Church's International Multicultural Ministry, which is designed to help meet the needs of the many diverse cultural and ethnic groups who are members of the church.
She is also the organizing force behind the 7th Ward Oral History Project, an effort to capture the vibrancy of the community in which she grew to maturity. Through oral history interviews conducted with residents from the African American and Jewish community, the Project seeks to demonstrate the various aspects of a multicultural community in the period of 1930 to 1980. Most recently, the Project has shifted its focus to embrace three themes: The Great Migration, Civil Rights, and Urban Renewal. 
Ms. Ford was nominated by Dr. Leroy Hopkins.
---
Ruby Payne Cook Awards
Ruby M. Payne Cook served for nearly 30 years as the first Executive Director of Crispus Attucks Community Center. This award was established in memory of her commitment and dedication to the Center and the African American community. It is given annually to those who have dedicated their time and energy to serving the Center and the surrounding community.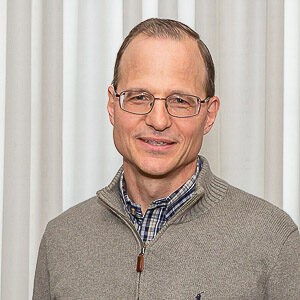 PASTOR DARYL DRIVER
Pastor Daryl Driver has pastored a number of congregations and helped to start Word of Grace Church, which he currently leads, in Lancaster in 2016. He's also been involved in Bible college teaching and newspaper journalism. He and his wife Kay have five adult children and two grandchildren. 
At the Center, Pastor Darryl volunteers at the food pantry, and is normally seen greeting customers with a big smile and a warm welcome. His positive spirit is uplifting and makes a difference in the space. We appreciate his calmness and willingness to help wherever hands are needed. In addition to his work with the pantry, he has helped to organize a food drive for our community members as well. Beyond his smile is a listening ear, and other volunteers respect and value how attentive he is. Pastor Darryl simply has a heart to serve others, loving without barriers. Pastor Darryl is simply there to give – his time, his peace, and most of all, his heart. 
---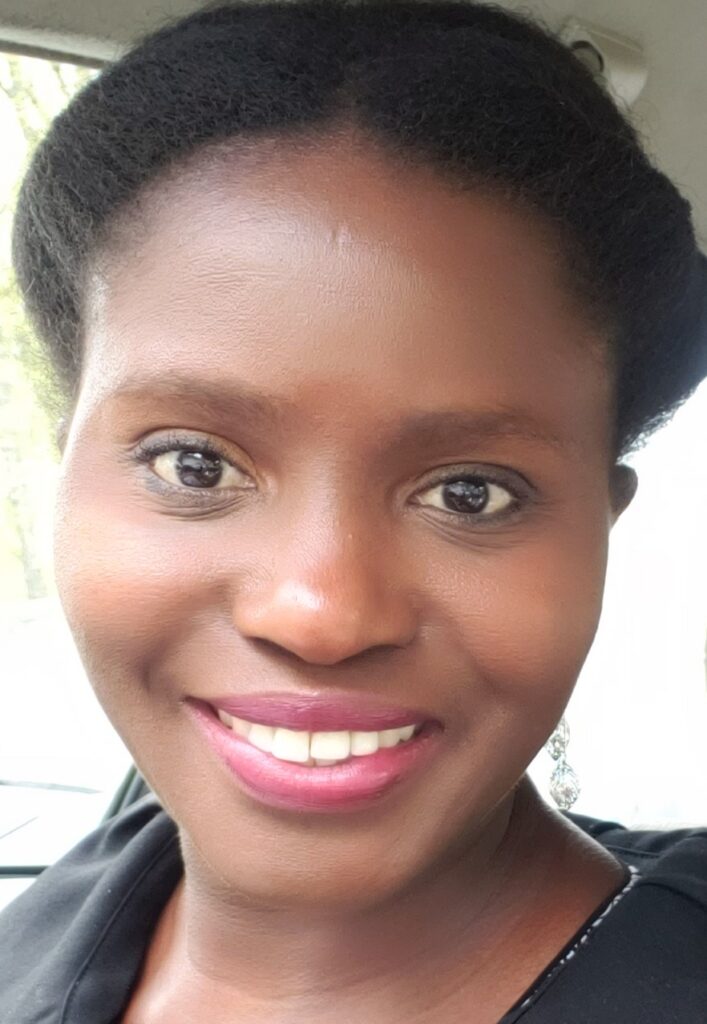 TAKISHA STOKES
Takisha Stokes is a Lancaster native who graduated from Manheim Township, and went on to receive her bachelor's degree from Millersville University.  She is a dedicated wife and the mother of two boys. Takisha has always had a passion for helping others, and is able to live this out through her volunteerism in the community.  She currently attends Journey of Faith Church, where she is the Community Outreach Coordinator and is excited to connect with others. 
Takisha was chosen as a Ruby Payne Cook honoree for her servant heart and her inspirational dedication to the Center. Despite a busy schedule, she consistently finds time to show up for the community. When she arrives to volunteer at the food bank, her first words are always "How can I help?" She will lend a hand with whatever is necessary, whether it be sorting through food or creating care packages. Takisha greets customers with great passion and is gentle, respectful, understanding and compassionate. We are thankful for her selflessness and desire to serve those in her community and beyond.
CHURCH OF JESUS CHRIST OF LATTER-DAY SAINTS, LANCASTER ELDERS
The Elders at the Church of Jesus Christ of Latter-day Saints are a team of "What's next?" and they constantly seek different ways to lend a hand. From working at the food pantry and organizing rooms, to packaging grab-and-go Halloween goodie bags and putting up displays at Christmastime, they always go above and beyond to serve our community and make a difference in the lives of others. They volunteer consistently during Wednesday food pantry when hands are needed the most, and they can be seen carrying boxes for the elders or simply listening to a customer as they enter our doors. We are grateful for their leadership, and their commitment to the Center and to the community, and we are thankful for their dedication and service. 
---
About Crispus Attucks Community Center
Since 1927, the Crispus Attucks Community Center has been an anchor in Southeast Lancaster City. The organization has a proud history of providing educational and cultural programs to celebrate African American heritage, serving meals to individuals in need, and focusing on youth education and leadership development.  Crispus Attucks takes immense pride in its mission to improve the quality of life for youth and families in Lancaster by providing services that promote community prosperity, physical and mental health, and by offering programs and cultural events which preserve the African American heritage.
About the Community Action Partnership (CAP) of Lancaster County 
The Community Action Partnership is Lancaster County's largest anti-poverty organization, helping low income families move toward self-sufficiency. CAP's service profile interrupts inter-generational poverty with programs that support families and individuals at every age and place in life, in the areas of education and child development, health and nutrition, household stability and safety and empowerment. For more information, visit www.caplanc.org.