Collaboration and Innovation in Food Distribution
During the first week in March, Community Action Partnership (CAP) of Lancaster County's Food Distribution program distributed 11,000 pounds of food to local pantries and food banks. During the last week in March, due to the rise of COVID-19, CAP's Food Distribution program distributed 24,000 pounds of food to local pantries and food banks – more than double.
The pandemic has pushed CAP's Food Distribution team, overseen by David DeVries, to develop innovative ways to better serve our community in this unprecedented time.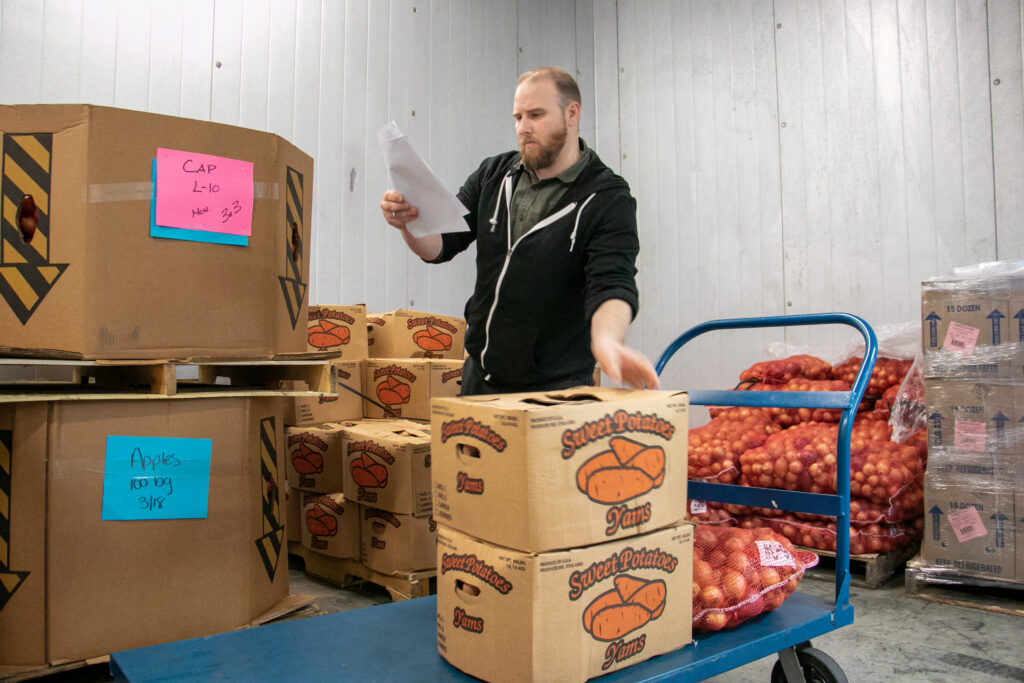 As an example, the Food Distribution team, along with CAP's Nutrition Education team and CAPital Construction crew, recognized the need for social distancing, and felt that assembling pre-made food boxes would allow pantries and their customers a quicker and lower-contact experience in acquiring food. If pantries have the resources to pick up food and pack their own boxes, CAP's Food Distribution team is offering boxes, gloves, wipes and hand sanitizer (when available) plus a handout with safety tips to safely adopt this process. If pantries do not have the resources, due to low staffing or a lack of volunteers, the CAP team has been assembling and delivering the boxes to area pantries with a truck generously donated by FiveStar Idealease. In fact, last week, they delivered more than 500 pre-packed boxes to several local pantries!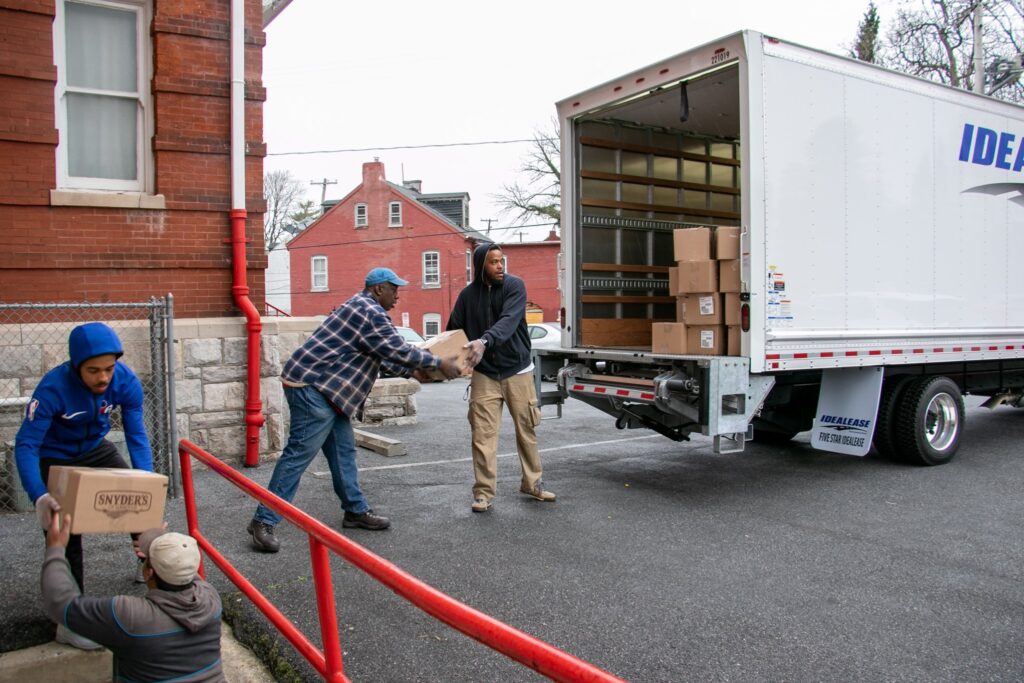 Due to rapidly changing circumstances, David checks in weekly with all pantries regarding the safety of their process for packing and distribution. "If they are starting to struggle, are low on volunteers, or have a large enough number of people that they can't perform their usual process safely, that's when we looks at delivering boxes," David says.
Because of increased demand, and the expectation that demand will only continue to rise, pantries are able to order twice their usual food allocation, and CAP's team fills the orders with available supply.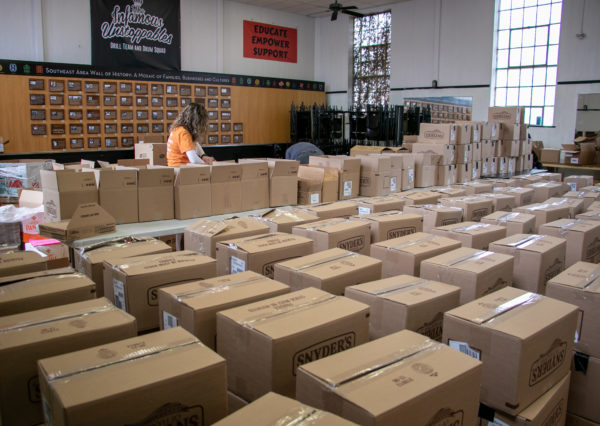 CAP is working diligently and safely as we continue to navigate these unprecedented times. This work would not be possible without our flexible and dedicated staff and our incredible donors and funders who are working with us as priorities shift in our community.
To support CAP by making a donation, click here.
About the Community Action Partnership (CAP) of Lancaster County 
The Community Action Partnership is Lancaster County's largest anti-poverty organization, helping low income families move toward self sufficiency. CAP's service profile interrupts inter-generational poverty with programs that support families and individuals at every age and place in life, in the areas of education and child development, health and nutrition, household stability and safety and empowerment. For more information, visit www.caplanc.org