CAP Appoints Vice President of Early Childhood Education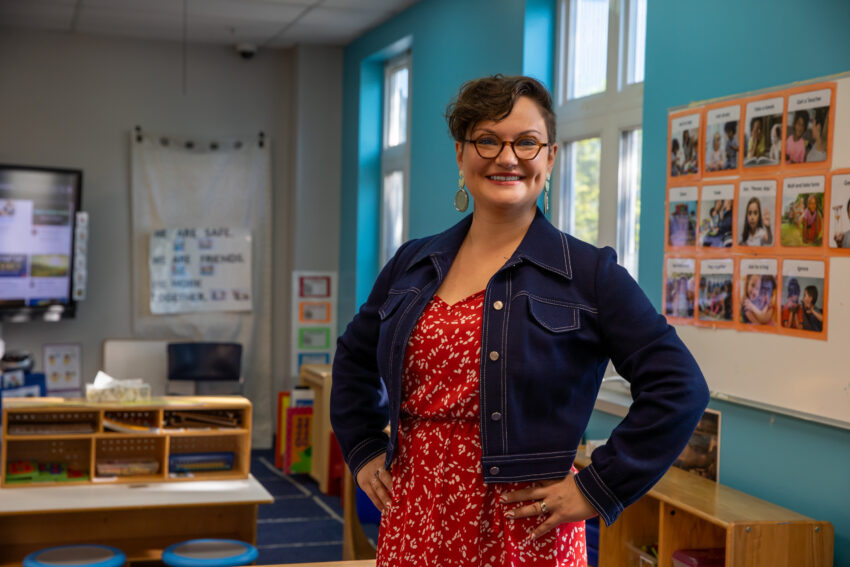 Lancaster, PA – Community Action Partnership of Lancaster County is thrilled to announce the addition of Lili Dippner to CAP's Senior Leadership Team as Vice President of Early Childhood Education. Lili is an accomplished leader with over 15 years of dedicated service in early learning, and has an extensive background spanning Head Start, Early Head Start, PreK Counts, Head Start Supplemental Assistance Programs, and private pay childcare.  
As a PreK Counts alumnus, Lili's personal journey underscores the profound influence that early learning investment can have on shaping lifelong education journeys. 
Lili's passion for education ignited as a Head Start teacher. Through this hands-on experience, she cultivated an unwavering commitment to fostering holistic child development and nurturing meaningful connections with families.  
For the past eight years, Lili has worked with CAP's Thrive to Five early education program in leadership roles ranging from Education Specialist to Director of Federal and State grants. Lili has been a guiding force in shaping the program's strategic direction, and her innovative spirit shines through her collaborative efforts to seamlessly blend and braid diverse funding streams and regulatory requirements. 
In Lili's leadership philosophy, inclusivity reigns supreme. She champions a brand of leadership that ensures the equitable representation of all individuals, underpinning a robust program that propels every participant towards a thriving future.  
"I choose to lead with authenticity and integrity knowing that by honoring and valuing my true self, and knowing my story, I can encourage others to grow into the version of themselves they aspire to be," Lili says. 
As the newly appointed VP of Early Childhood Education at CAP, Lili will continue to shape the landscape of early learning.  
"I appreciate Lili's many years of dedication to creating an environment for early learning where every student thrives," CEO Vanessa Philbert says. "I am excited to see Lili's leadership evolve as she takes on this new role and look forward to her increased strategic input into CAP's mission work in Lancaster County."
 
#
About Community Action Partnership of Lancaster County (CAP)

The Community Action Partnership is Lancaster County's largest anti-poverty organization, helping low-income families move toward financial empowerment. CAP's service profile interrupts generational poverty with programs that support families and individuals at every age and place in life, in the areas of education and child development, health and nutrition, household stability and safety and empowerment. For more information, visit www.caplanc.org