CAP Needs Your Voice – Join the Community Conversation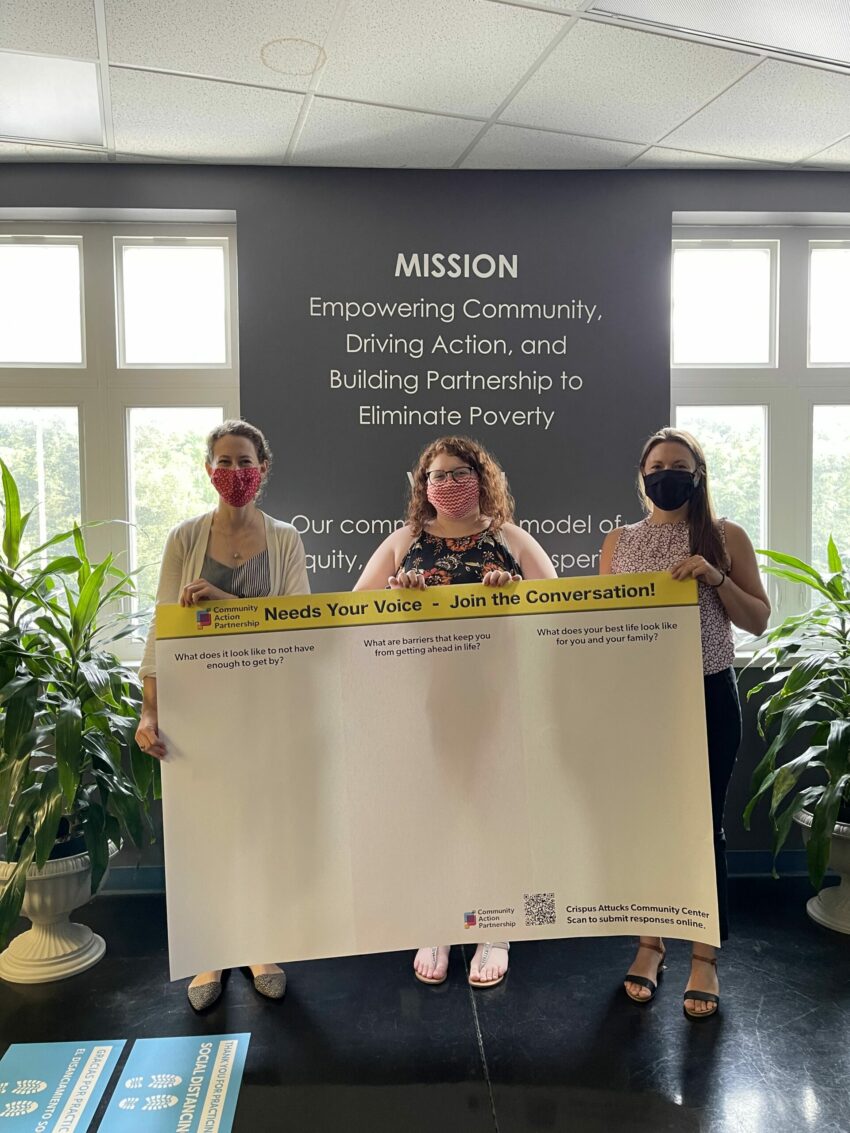 CAP Wants to Hear Your Voice!
The Community Action Partnership (CAP) of Lancaster County's mission is to eliminate poverty in Lancaster County through empowering the community, driving action and building partnership.
This is a big topic and we want to hear your voice in the conversation about what is important. We want to learn what you think about the issues of not having enough to get by, facing injustices and roadblocks in life, and what's needed to live your best life!
Background:
This country has faced a lot of changes and challenges in the past year and a half, which, along with the increases in needs facing families, also creates the opportunity to learn and grow in our work and our understanding of the issues we are addressing with our work to eliminate poverty and support thriving families.
CAP is investing in a process of trying to better understand how Lancaster and those accessing CAP programs and services in Lancaster define the economic problems that families are facing, what specific barriers people experience as blocking them from gaining economic mobility, and what people envision as their goals that they are striving towards for their families. We are hoping that as we listen to the diverse perspectives in the community related to these topics, it will help us better understand the current priorities of families in Lancaster that are supported by our programs and services and will allow us to respond to these priorities where possible.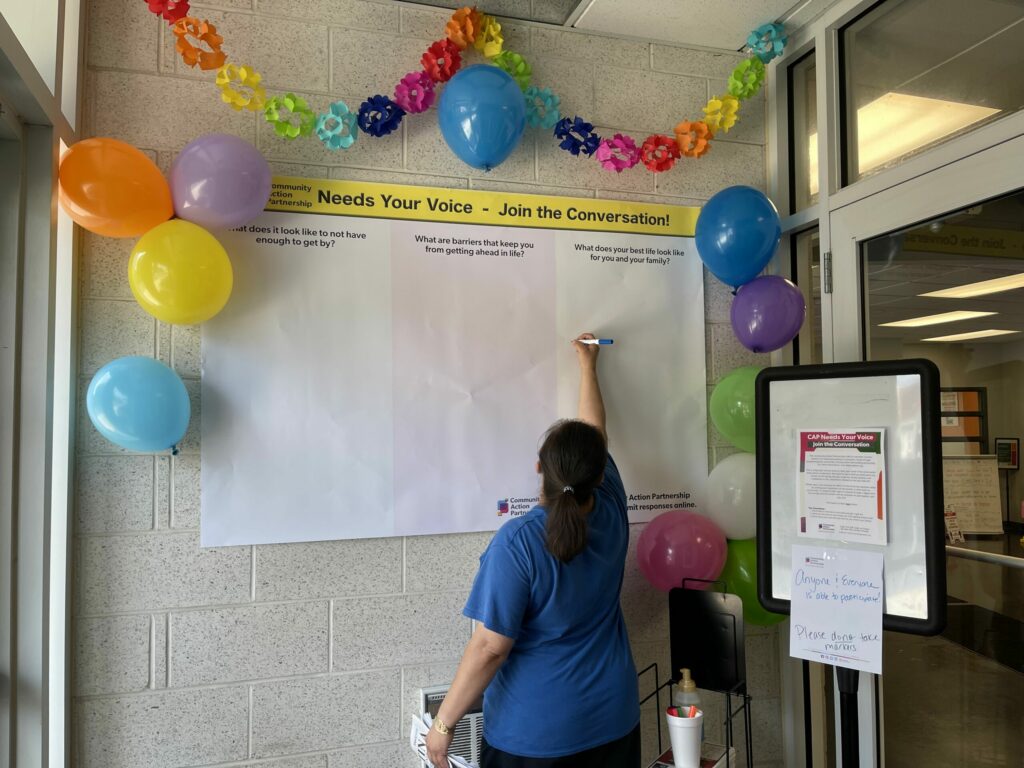 The Questions:
What does it look like to not have enough to get by?

What are the barriers that keep you from getting ahead in life?

What does your best life look like for you and/or your family?
We are excited to involve you and your stakeholders in this community conversation event! Thank you so much for your willingness to engage in this process of learning along with us!
During the weeks of June 21-July 2, stop by any of the community conversation poster at the following locations to write our your responses or fill out the survey online below:
Community Action Partnership – 601 S. Queen St, Lancaster PA 17603
Crispus Attucks Community Center – 407 Howard Ave. Lancaster PA 17603
Northern Lancaster Hub – Ephrata, PA
Ephrata Social Services – 227 N State St, Ephrata, PA 17522
Hands Across the Streat – 360 Locust St, Columbia PA 17512
The Factory Ministries – 3293 Lincoln Hwy E, Paradise, PA 17562
About the Community Action Partnership (CAP) of Lancaster County 
The Community Action Partnership is Lancaster County's largest anti-poverty organization, helping low-income families move toward self-sufficiency. CAP's service profile interrupts inter-generational poverty with programs that support families and individuals at every age and place in life, in the areas of education and child development, health and nutrition, household stability and safety and empowerment. For more information, visit www.caplanc.org.