Christine Gilfillan Steps Into the Role of DVS Director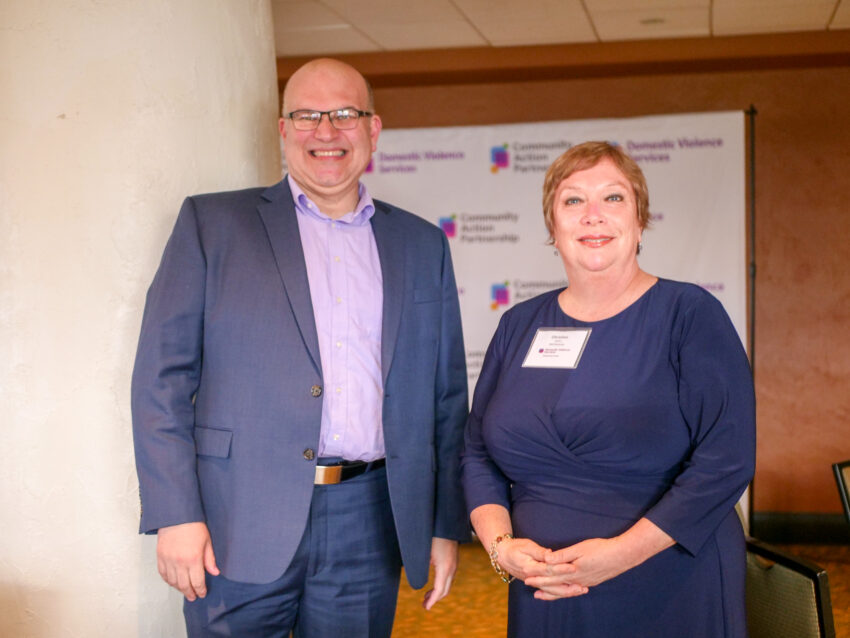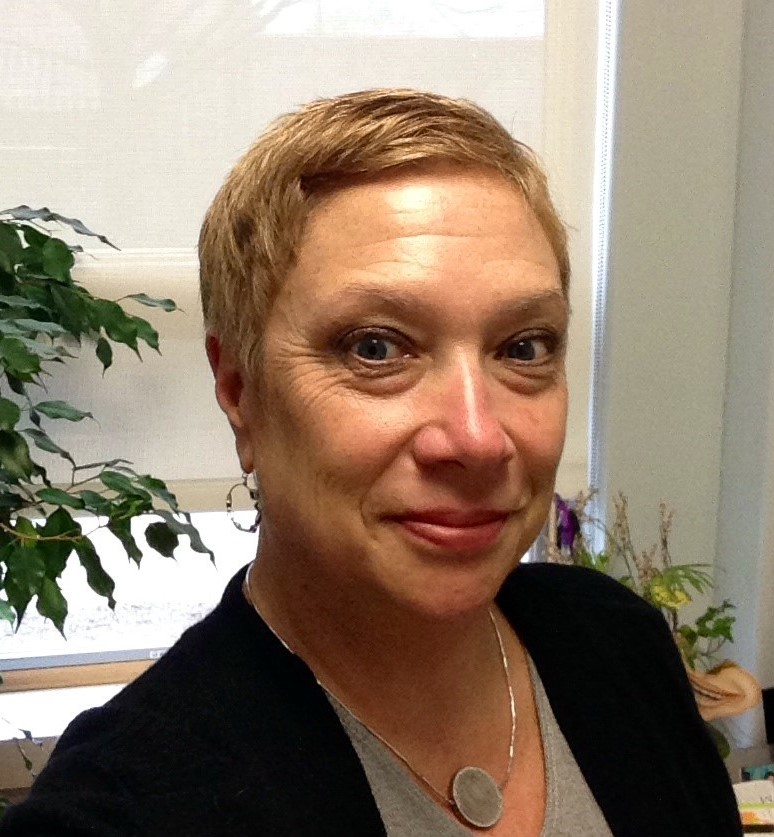 In 2017, the Community Action Partnership and Domestic Violence Services of Lancaster County began to prepare for the planned August 2018 retirement of Donna "Bonnie" Glover, who served as DVS' Director for 42 years. After a six-month search process, the search team selected Christine A. Gilfillan, the Chief Operating Officer at Safe Berks, the domestic violence and sexual assault organization in Berks County, PA., as Bonnie's successor.
Christine has been volunteering and working in the domestic violence and sexual assault fields for over 30 years. In 1986, she started volunteering at (then) Berks Women in Crisis (BWIC) in Reading, assisting with fundraisers, community outreach, and child care at the shelter. At that time, she was also a small business owner, operating Flowers by VanMeter of West Reading, PA.
In 2001, Christine joined the BWIC staff as Director of Education & Community Outreach, a position she held through 2012. Within that role, in 2007, she worked with a group of community youth leaders to create CAMPpeaceworks, a social justice project for youth and adults. She also supervised the training of staff and volunteers.
From 2012 to 2016, Gilfillan served as BWIC's Associate Director. In January 2017, she was named Chief Operating Officer of Safe Berks – the organization's new name. In that role, she supervised residential services, counseling, and education and community outreach programs.
She has served on many community councils, including Domestic Violence Task Forces at both local hospitals. She also provided grant writing and grant administration services. In 2013, she received the Pennsylvania Commission on Crime and Delinquency's Governor's Victim Services Pathfinder Award for Prevention Education and Outreach.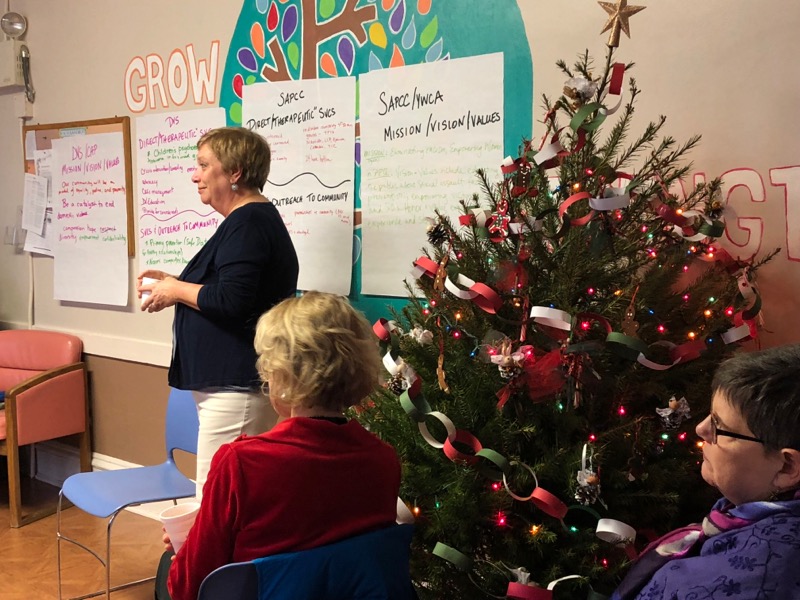 November 29th marked Christine's six-month anniversary with the Community Action Partnership and Domestic Violence Services. In her first six months, she has focused on getting to know DVS and CAP team members, volunteers, and community supporters; reviewing the organization's policies and procedures, and preparing for a planning process to determine their future focus in the community. Christine has also been working on getting to know the broader community, including moving to Lancaster in late August with her partner of ten years, Edward, and two cats, Sam and Tom.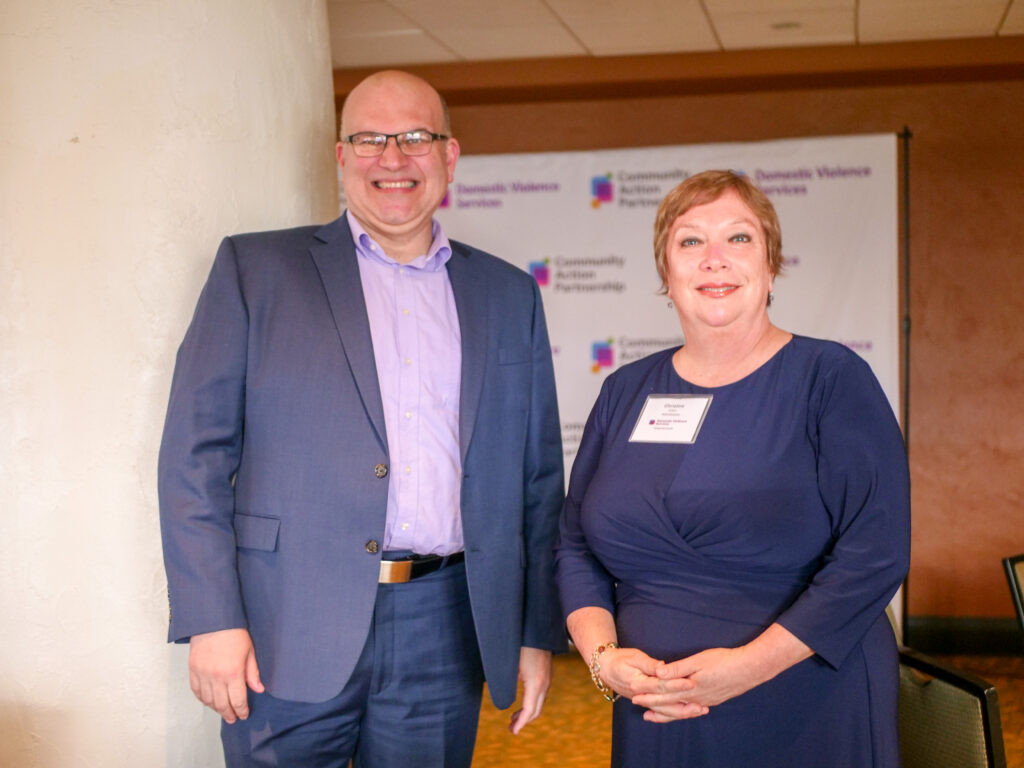 "I have been very gratified and humbled to take on this leadership role at CAP and DVS of Lancaster County. Above all, I have committed much of my life to ending domestic violence and all forms of violence, including poverty and social injustices," said Gilfillan. "In my first six months at DVS and CAP, I've enjoyed working with and getting to know the staff/team. I've also had a wonderful time getting to know much of what Lancaster has to offer. These are not easy times in which to be an advocate for peace, but our focus doesn't waver. At DVS, we are committed to providing trauma-informed, supportive services for survivors of domestic violence, including children. That is critical, but it is not enough.
As we begin our visioning and dreaming for the future, prevention, education and enhanced community partnerships will also take on a more important role in our work. This is an exciting and compelling time to be part of this movement."
About Domestic Violence Services of Lancaster County
The mission of DVS is to be a catalyst to eliminate domestic violence through direct service, advocacy, and social change. Over the past forty years, 75,593 survivors of abuse have received 379,513 nights of shelter and 572,050 hours of counseling, among other supportive services. DVS hosts regular community education and prevention sessions for many agencies, schools and faith-based organizations.
About the Community Action Partnership
The Community Action Partnership is Lancaster County's largest anti-poverty organization, helping low-income families move toward self-sufficiency. CAP's service profile interrupts inter-generational poverty with programs that support families and individuals at every age and place in life, in the areas of education and child development, health and nutrition, household stability and safety and empowerment. For more information, visit www.caplanc.org.