Community Action Partnership (CAP) of Lancaster County – Programs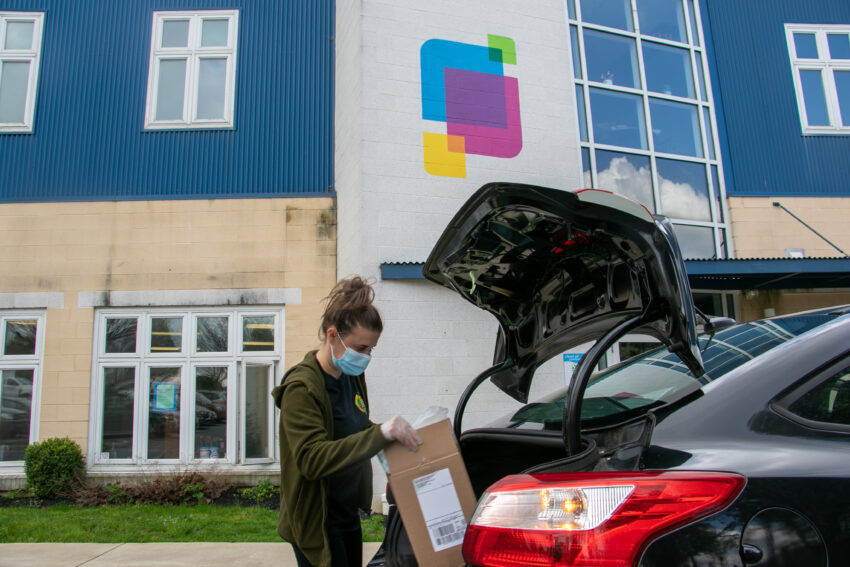 The Community Action Partnership is Lancaster County's largest anti-poverty organization and boasts a service profile that interrupts inter-generational poverty with programs that assist families at every age and place in life.
Knowing that poverty is complex and its contributing factors vary, CAP is committed to creating innovative, person-centered initiatives, including social enterprise businesses, to augment our many long-standing and successful anti-poverty programs that advance the social and economic mobility of families. CAP is person-centered, outcomes-based, data-driven, and focused on greater sector impact and systems change.
We've put our programs into four categories: Education & Child Development, Health & Nutrition, Household Stability, Safety & Empowerment.
Here is a few of the many programs the Community Action Partnership offers:
Crispus Attucks Community Center, strives to improve the quality of life for youth and families in Lancaster by providing services that promote community prosperity, physical and mental health; and by offering programs and cultural events which preserve the African American heritage. Every Tuesday & Thursday there is a FREE Grab & Go Lunch from 11:00 am to 12:00 pm. Every Wednesday, 2:00 pm to 6:00 pm is the Food Pantry where you can come and get pre-packaged box filled with food. No ID or age requirement.
Domestic Violence Services, which provides emergency shelter, counseling, legal and housing services, and children's programming for victims of domestic violence and their children. If you or know someone who needs assistance, please call the 24/7 hotline at 717-299-1249 or text SAFE to 61222
Early Childhood Education, which provides comprehensive birth-to-5 programming in all Lancaster County school districts. We are currently accepting referrals! Email BFrick@caplanc.org for more info.
Early Learning Resource Center (ELRC, formerly CCIS), which supplies child care subsidies for low-wage earning parents who are working or enrolled in training or education programs. The ELRC Staff is offering virtual service for both Lancaster and Lebanon Counties. Please continue to submit applications in drop boxes located outside of our offices. Any questions, please email eligibility@caplanc.org.
Lancaster Re-Entry Coalition (formerly, RMO for Returning Citizens) which provides resources, mentoring and opportunities for individuals who are returning to the community after incarceration.
Parents as Teachers, a home-visiting program, which promotes positive child development through effective parenting early intervention services.
Utility Assistance, which manages assistance programs for low-income customers of PPL and UGI. For PPL customers, we service PPL Operating Centers : Lancaster, Quarryville, Cocalico, Chester County, York County and Sinking Spring. For UGI customers, we service Lancaster County.
Women, Infants, and Children Nutrition Program (WIC), which offers nutrition education, healthy foods, breastfeeding support, and referrals to health and social services for pregnant and post-partum women and children up to age 5. Due to COVID-19 (coronavirus) and the PA Department of Health's recommendation for social distancing, WIC offices in Columbia, Ephrata, and Quarryville and WIC's mobile clinic are closed until further notice. All scheduled participants will receive a call for benefit pick-up appointments at 601 South Queen Street in Lancaster.
For further assistance, please email marketing@caplanc.org or call 717-299-7301.
Stay connected! Follow us on social media: