Dynegy Announces $30,000 Energy Aid Donation to Community Action Partnership of Lancaster County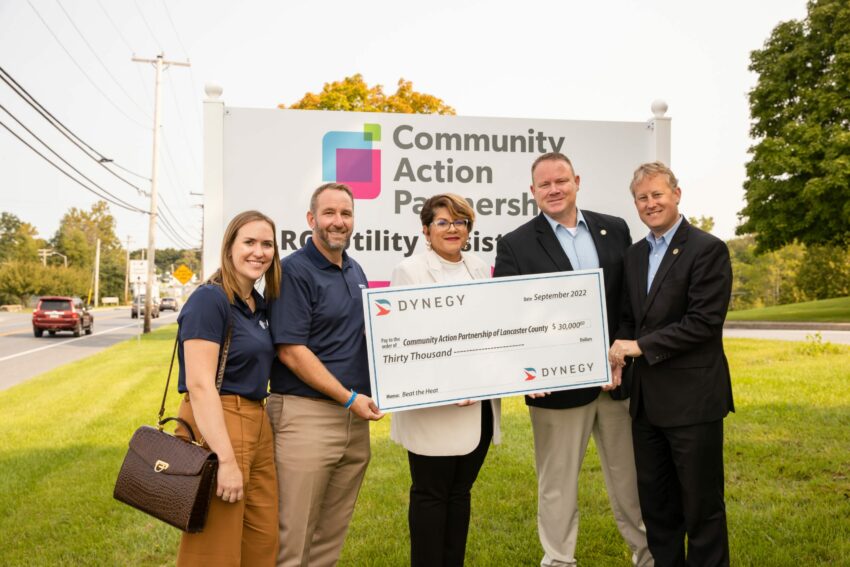 LANCASTER, Pa. – Sept. 16, 2022 – With rising costs across the board and summer heat driving up electricity use, additional strain is being put on the most vulnerable Pennsylvanians. Dynegy is partnering with the Community Action Partnership (CAP) of Lancaster County to provide relief.
This year, Dynegy and its parent company, Vistra, are donating $30,000 in bill payment assistance funding. The money will serve Lancaster County residents, with $15,000 earmarked specifically for Ephrata families. The borough operates its own electric system and, as a result, residents do not have the same availability to bill payment assistance programs — until now.
The other half of the grant will fill a gap in energy assistance funding. Current utility assistance services serve families and individuals at or below 200% of the federal poverty guidelines (FPG). These resources will allow CAP to assist families in need outside this income eligibility.
This donation to CAP is part of a larger $50,000 Dynegy donation to help Pennsylvanians with rising electric bills.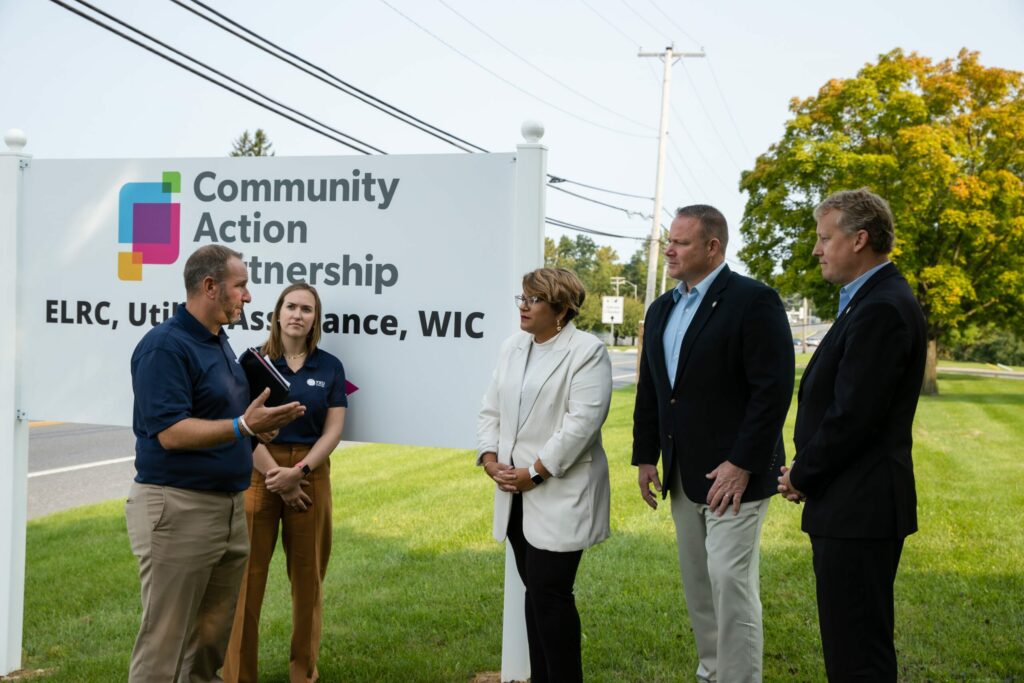 Hundreds of thousands non-shopping (default service) customers were hit with sharp increases in energy costs earlier this summer. when utilities adjusted their electric generation prices on June 1.
Prices spiked between 6% and 45%, depending on the utility. Costs rose again as much as 19% for certain customers on June 1, although not for those in central Pennsylvania. The next adjustment is Dec. 1.
"Summer may be coming to a close, but higher energy bills will continue to linger, with some customers facing additional increases down the road," said Kim Campbell, who manages Customer Advocacy Services for Vistra. "It's important for us to give back to the communities where we operate and ensure the most vulnerable households have access to utility assistance."
"We are so appreciative of our utility partners who allow us to meet community needs," CAP CEO Vanessa Philbert said. "Dynegy's partnership is exciting in that it will low us to serve an expanded customer base of Ephrata residents and those outside current income eligibility on a case-by-case basis."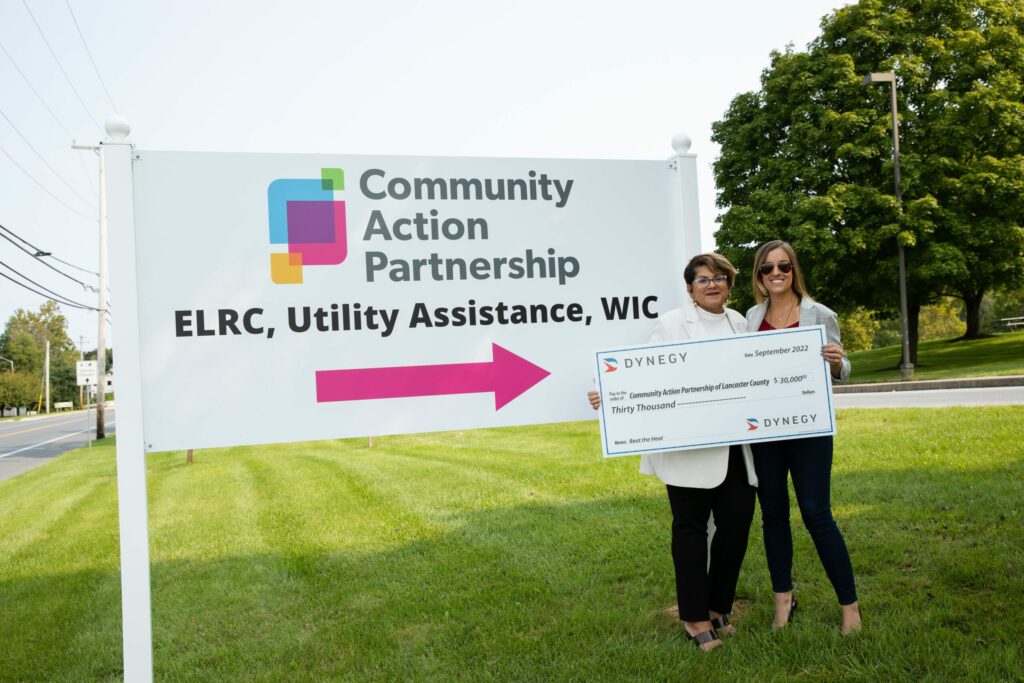 Community Action Partnership of Lancaster County's Outreach Utility Assistance Program helps individuals and families to lower utility debt and establish more manageable payment options moving forward. To apply for the program or make a donation, visit www.caplanc.org.
##
About Dynegy
For over 30 years, Dynegy has helped millions of Americans throughout the Northeast, Mid-Atlantic and Midwest power their homes and businesses. Dynegy delivers simple, price-protected electricity plans for residential, municipal aggregation, commercial and industrial customers alike. Dynegy is committed to the communities it serves and gives back through local partnerships. Visit dynegy.com for more. Dynegy is a subsidiary of Vistra (NYSE: VST).
About Community Action Partnership of Lancaster County
The Community Action Partnership is Lancaster County's largest anti-poverty organization and boasts a service profile that interrupts inter-generational poverty with programs that assist families at every age and place in life. Knowing that poverty is complex and its contributing factors vary, CAP is committed to creating innovative, person-centered initiatives, including social enterprise businesses, to augment its many long-standing and successful anti-poverty programs that advance the social and economic mobility of families. CAP is person-centered, outcomes-based, data-driven, and focused on greater sector impact and systems change.
Media
Kyle Weeks
214-875-8004
Media.Relations@vistracorp.com