Early Learning Collaborative – Thrive to Five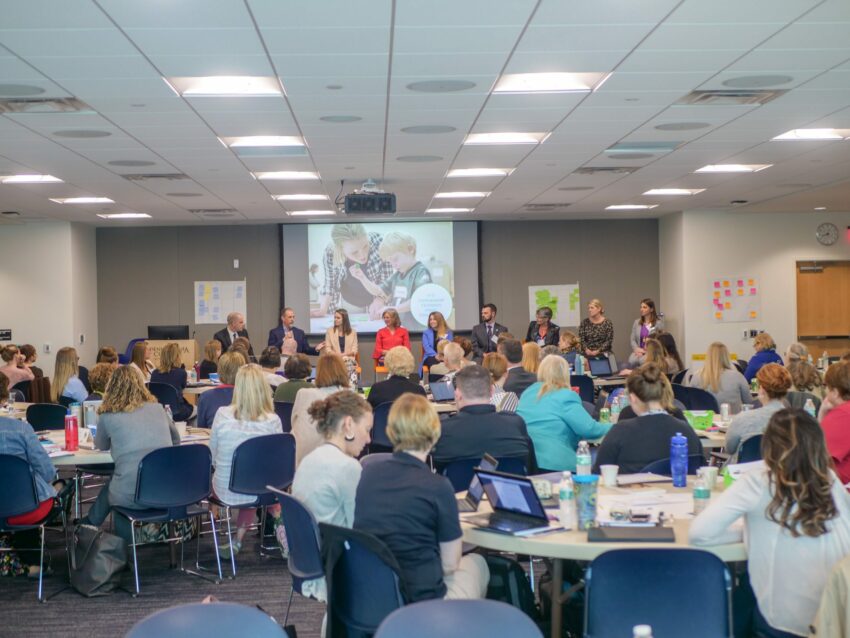 The Community Action Partnership of Lancaster County invites any early learning provider in Lancaster County (family, group, and center providers welcome!) to the Early Learning Collaborative on April 20 via zoom!
Extensive research points to the positive impact of high-quality early childhood education. Unfortunately, demand continues to outpace investment: Today, 64% of Pennsylvania children eligible for publicly-funded slots remain unable to access them due to lack of funding, while community-based child care centers operate on razor-thin margins, struggle to adequately compensate staff, and have limited administrative capacity.
To address these problems, communities across the country are seeking to combine the benefits of existing early childhood programs with the resources and capacities of public school districts.
The Early Learning Collaborative's purpose is to bring early childhood providers together on a consistent basis to network and address systemic complexities within the Lancaster County early childhood landscape.
Registration is required, click here to register: http://bit.ly/431xVgl
Questions? Contact Meg May, mmay@caplanc.org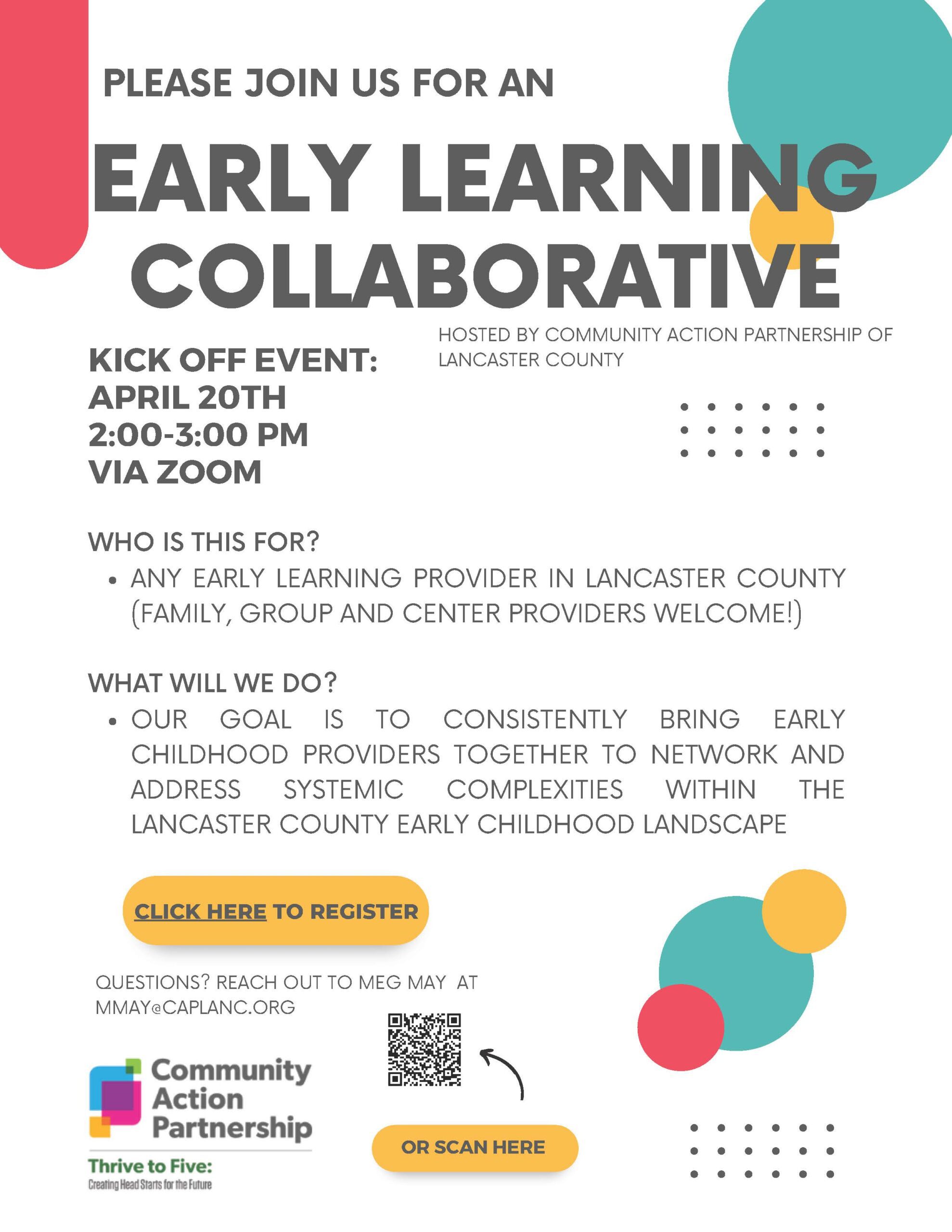 Click here to download flyer 
–
About the Community Action Partnership (CAP) of Lancaster County
The Community Action Partnership is Lancaster County's largest anti-poverty organization, helping low-income families move toward financial empowerment. CAP's service profile interrupts generational poverty with programs that support families and individuals at every age and place in life, in the areas of education and child development, health and nutrition, household stability and safety and empowerment. For more information, visit www.caplanc.org.