Education & Child Development Welcomes Thriving New Leaders – Community Action Partnership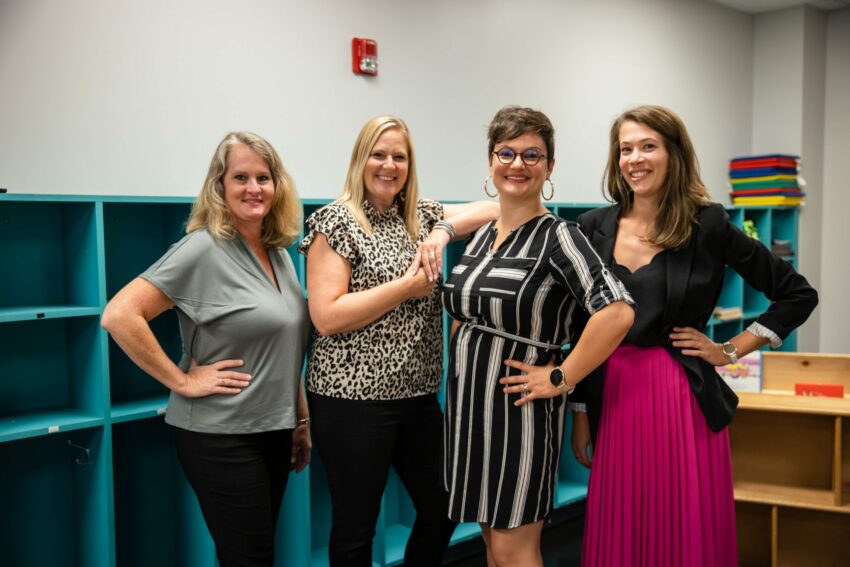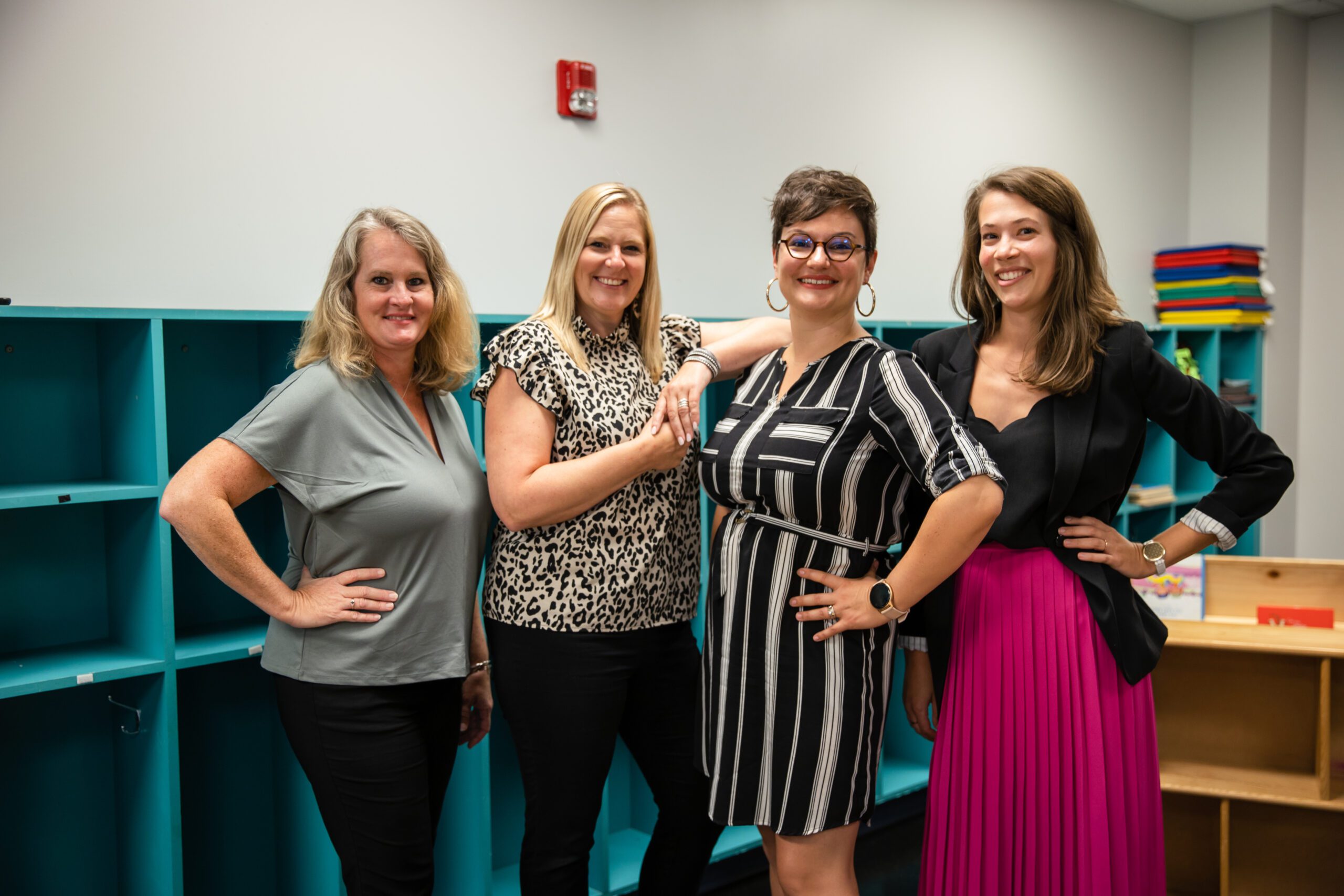 The Education & Child Development Impact Team of the Community Action Partnership welcomes new thriving leadership: Jennifer Potter, Director of Education Supports, Lili Dippner, Director of Federal and State Grants, Meg May, Director of Community Partnerships, and Jamie Reichenbach, Director of Operations.
Thrive to Five is a birth-5-aligned program that provides high-quality learning experiences for infants through Pre-K.
Our services prioritize children and families experiencing vulnerable conditions through differentiated programming that supports families toward economic prosperity. CAP provides home-based and center-based services with extended day options. Our services align with a 2 generational approach of supporting the caregiver and child with escaping poverty. Our program provides children with early childhood education, family support services, nutritious meals, and health screenings.  We emphasize language, math, science, art, physical activity, and social skills to prepare children for school success.
Get to know the Education Leadership Team!
---
JENIFFER POTTER-DIRECTOR OF EDUCATION SUPPORTS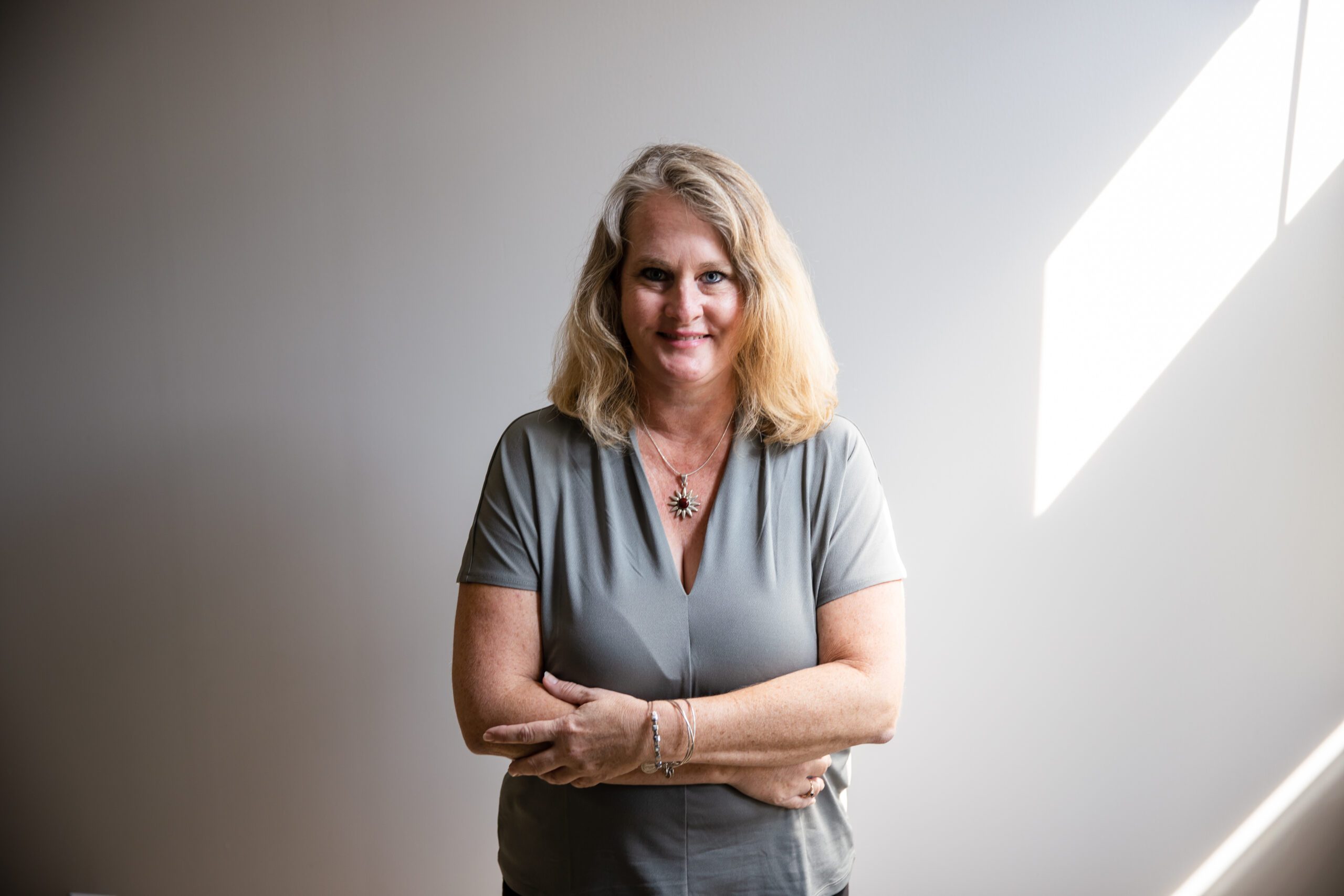 I'm excited and honored to lead alongside the staff and leadership of our amazing Thrive to Five program and Education and Child Development Impact Team! In this position, I hope to be able to bring the vision of equity in services and supports for all children, families, and program staff to life.
My vision in this position is to recognize that our children and families come to us with a diverse array of strengths and abilities. To best support each individual, we need to meet them where they actually are, rather than where societal norms and checklists think they should be.
In turn, the supports we provide to children and families should match those strengths, abilities, and needs to best propel them to grow, learn, and prosper! This also means increased supports for all staff that are tailored to each person's individual needs so that they feel supported in the important work they do, experience higher job satisfaction, and have positive self-wellness outcomes.
Our Thrive to Five team is strong, resilient, and committed to excellence in the difficult, rewarding, and vital work we do! Together we can create environments for ALL to feel safe, loved, and valued!
Connect with Jennifer: jpotter@caplanc.org
---
LILI DIPPNER-DIRECTOR OF FEDERAL AND STATE GRANTS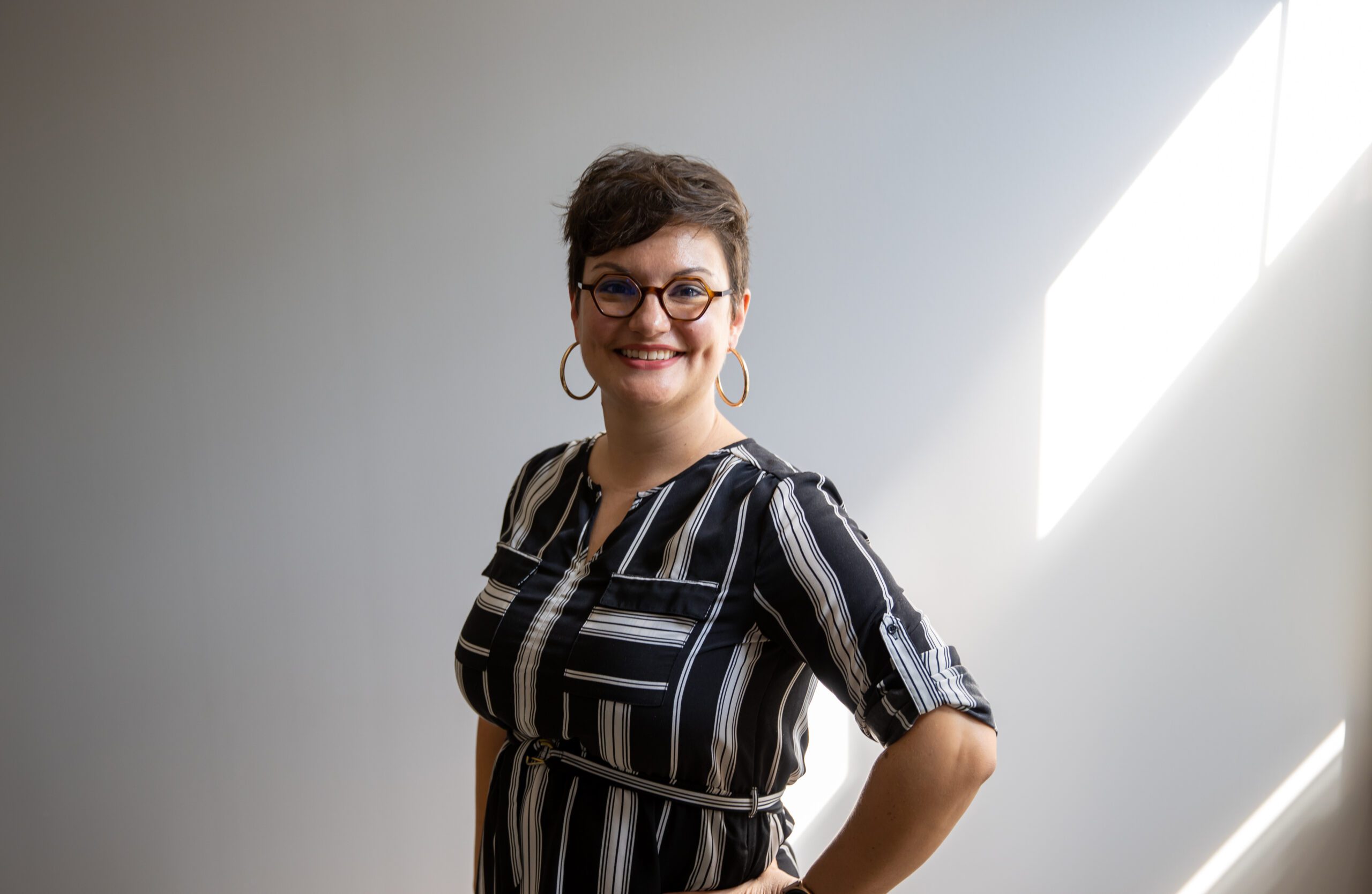 I'm beyond thrilled about being given the opportunity to step into the role of Director of Federal and State Grants. Getting to know this part of our program is complex, interesting, and eye-opening. I have had the gift of beginning my journey with CAP as a classroom floater with the Head Start program.
I have taught in classrooms both downtown in a multi-classroom center (CBW and KJ) and then also served many years in a single-sight county location (Clay). It has been exciting to grow alongside each and every person here as so many of you have helped shape who I am as an educator and leader.
As I move into this role I'm eager to review systems of alignment and refinement. We run a unique and complex program. It allows us to provide services to a wide range of individuals, however, that comes with complexities. In my role, I envision supporting our program to grow its systems in a way that empowers all members of the community (students, families, team members) to show up every day as the best version of themselves.
I have a passion for advocacy and it's something I envision utilizing as we advocate for equitable access and high quality services to families and students, as well as supporting and growing our team members through workforce initiatives and support. I believe that all of us as a team can move mountains and that my role is to help us understand the landscape and terrain of those mountains so we can move with intention and purpose.
Connect with Lili: ldippner@caplanc.org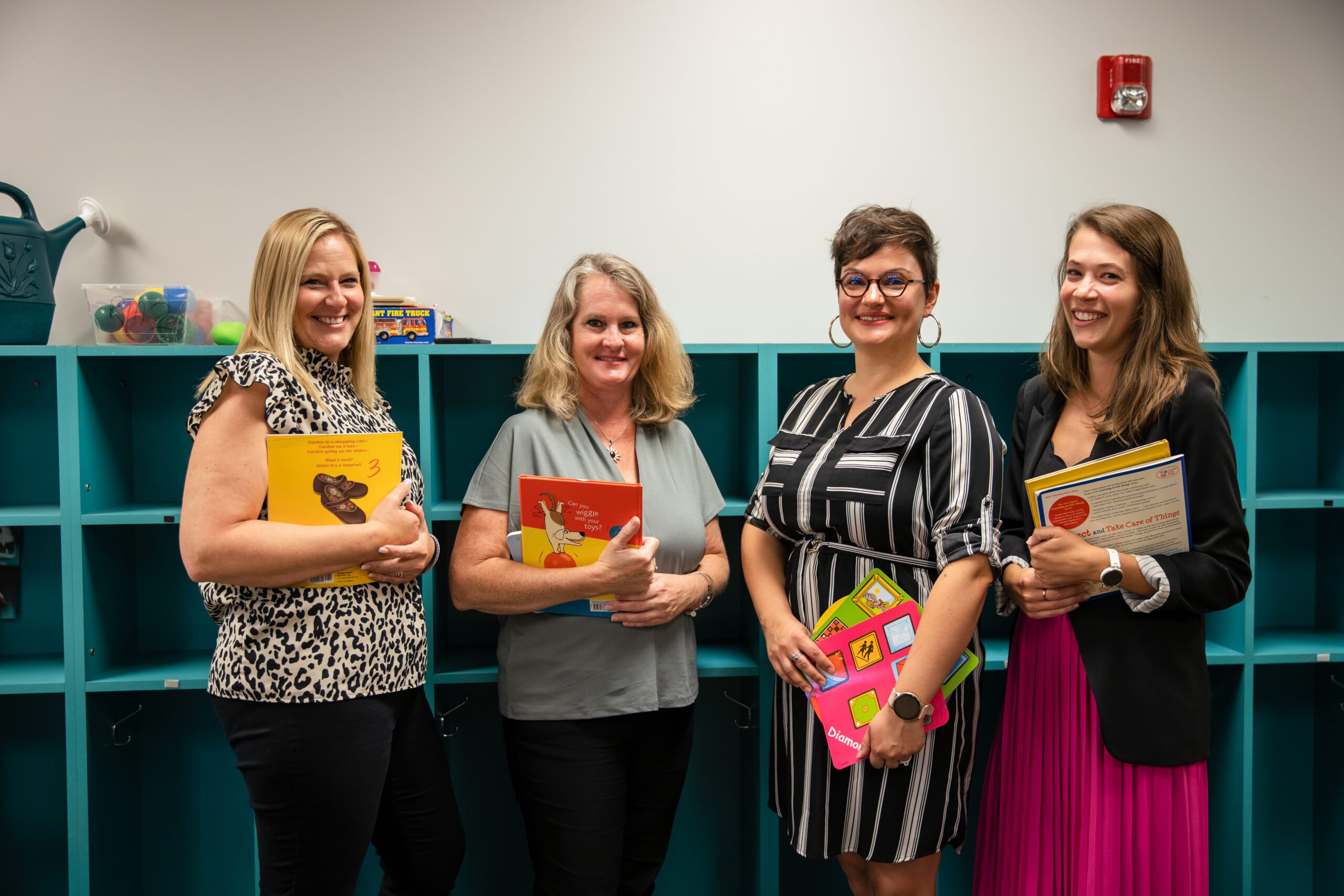 ---
MEG MAY – DIRECTOR OF COMMUNITY PARTNERSHIPS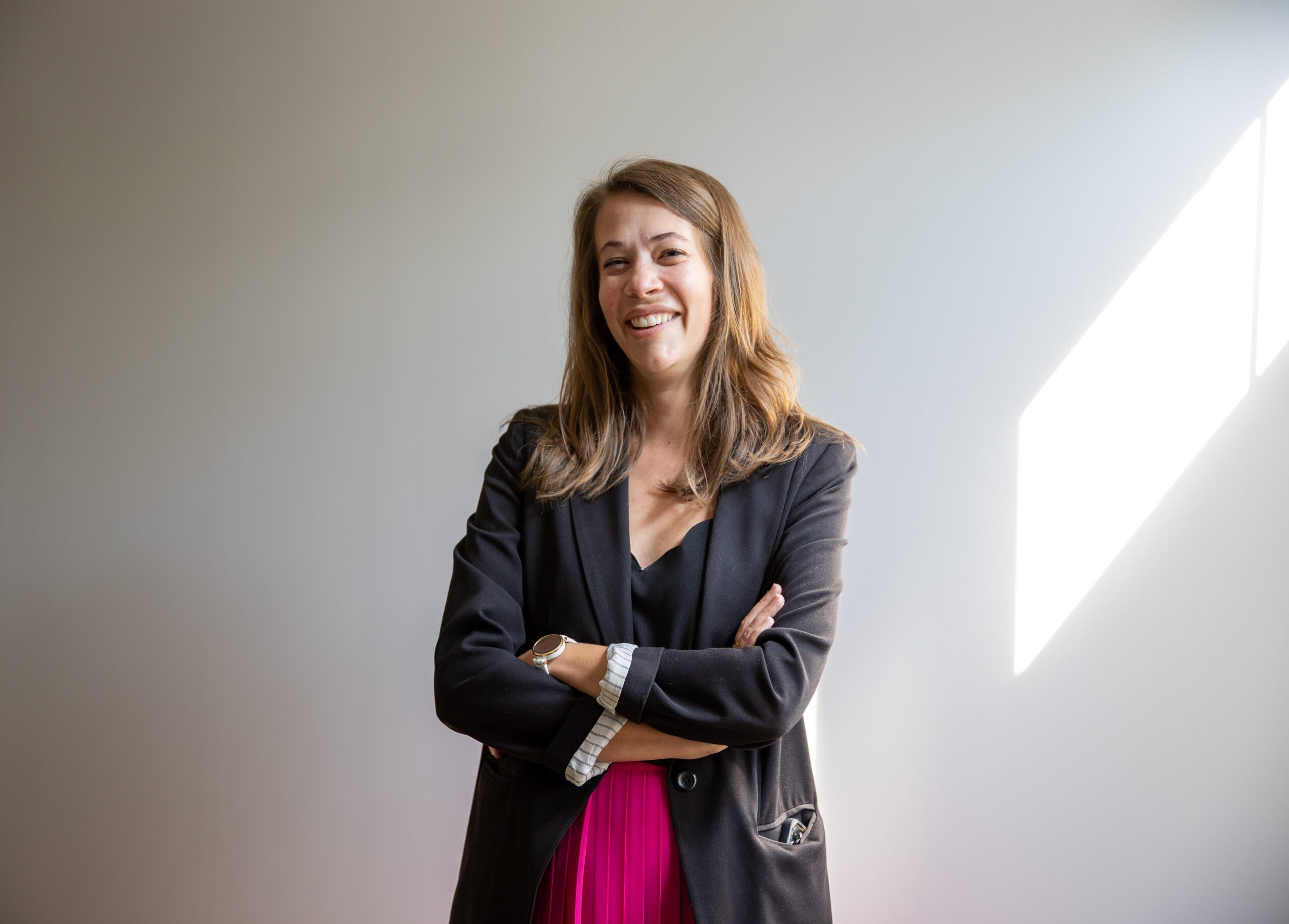 I'm very excited to be starting a new role as Director of Community Partnerships. We have so many amazing programs within our education team that are doing such wonderful things throughout the county and I am honored to be taking on a role where I will be able to share all about it with our community partners.
I was a Kindergarten teacher before joining CAP where I began working with First 10, first at Washington Elementary and then coordinating the broader movement around Lancaster County. Moving into my new position, I am looking forward to strengthening our relationships with community partners across all levels of programming. I also envision building our levels of collaboration in mutually beneficial ways so that we can best serve staff, children, and families throughout the county.
I truly believe that we can accomplish so much more when we collaborate and work together and I look forward to working together!
Connect with Meg: mmay@caplanc.org
---
JAMIE REICHENBACH – DIRECTOR OF OPERATIONS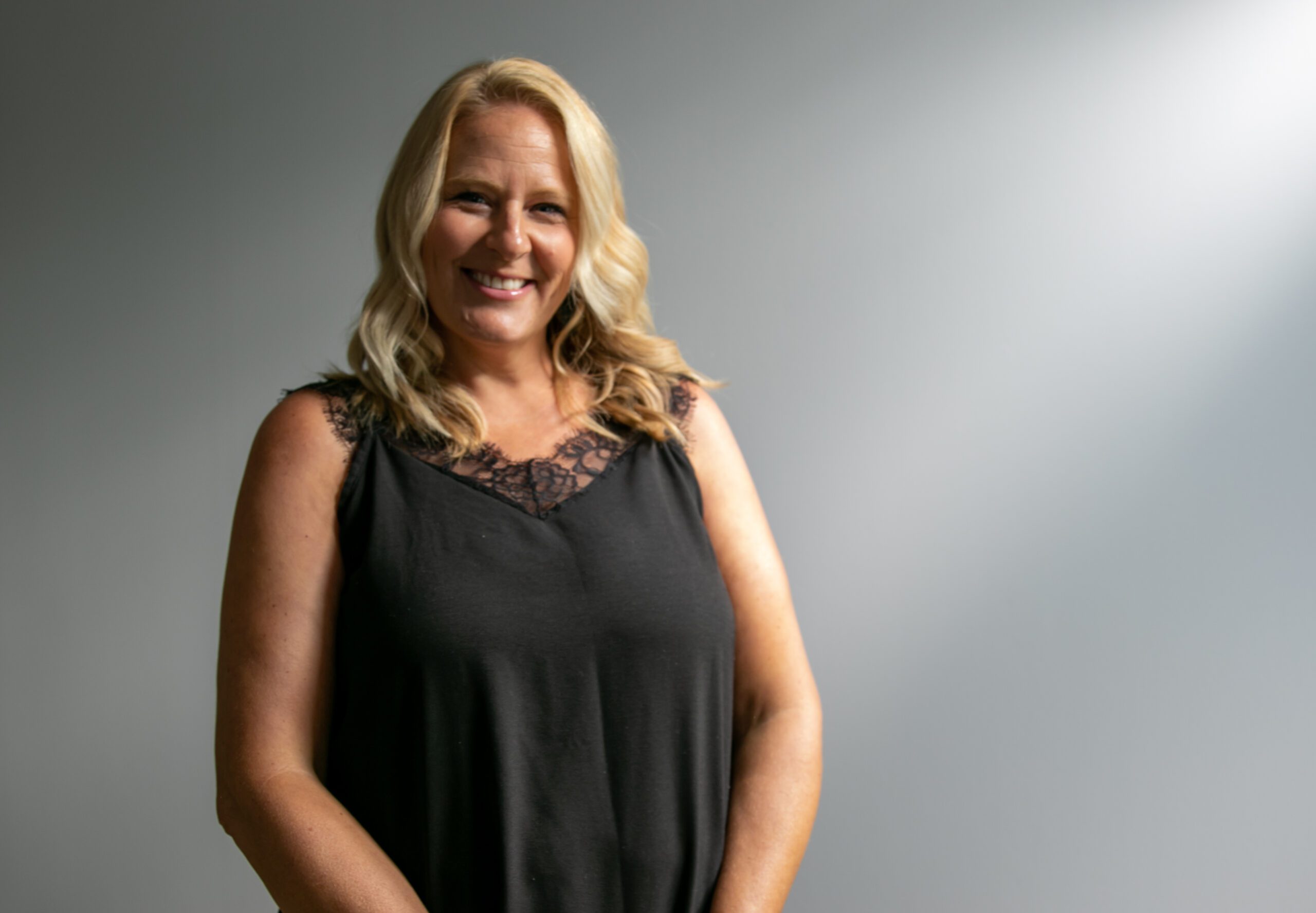 I'm honored and excited to walk alongside the Thrive to Five team as the new Director of Education Operations. Throughout my career in education, I have had the opportunity to educate our youngest learners (infants through school age) through hands-on teaching in the classroom.
These roles vary anywhere from lead teacher to floater (wanted to enjoy my babies and work part-time!) and sometimes cook (not my best work is done in the kitchen!). I have worked with for profit and non-profit early learning programs as a center director, program administrator and beginning a home visiting program for in-home childcare providers; all while trusting the journey of where to lay my roots.
I have found myself rooted at CAP and truly believe that we are here to do our work with servant hearts and sound leadership behaviors. I'm excited to move into a visionary role within our leadership structure and want to come from a lens of equity vs. equality, we are stronger when we work smarter, not harder and we are destined to do great things! I truly believe I get to show up daily and lead alongside the sharpest, brightest and most intelligent people here at CAP and I'm excited for what is next for Thrive to Five!
Connect with Jamie: jreichenbach@caplanc.org
---
We're excited to have these empowering women lead the charge for our future learners and team.
The merging of 2 programs (Lancaster County Head Start and CAP Child Care) in 20202 allows our Thrive to 5 programs to meet families where they are and provide high-quality education for those meeting income requirements of 100% of the poverty guidelines through 300% with free services funded through federal and state grants (Head Start and Pre-K Counts).
Our extended day and private pay options align with our mission in supporting working families with wrap services (before & after care) at low costs.
Regardless of funding and program type, all parts of Thrive to 5 are committed to the same core goals for those we serve:
Promoting healthy growth and development in all children through appropriate nutrition, screening & education,
Encouraging the acquisition of 21st-century learning and habits of mind for all learners,
Fostering a strong foundation for all learning by intentionally teaching age-appropriate social and emotional skills through a trauma-informed approach,
Collaborating with our community partners in order to provide a highly resourced and comprehensive set of services and activities that promote school readiness for our learners, as well as family self-sufficiency and vitality for their caregivers.
We're Hiring!
For more information on job openings and to apply to be a part of the Thrive to Five program, CLICK HERE.
#
About Community Action Partnership The Community Action Partnership is Lancaster County's largest anti-poverty organization, helping income-constrained families move toward economic empowerment. CAP's service profile interrupts generational poverty with programs that support families and individuals at every age and place in life, in the areas of education and child development, health and nutrition, household stability and safety and empowerment. For more information, visit www.caplanc.org