Juneteenth Painting – Calling All Artists!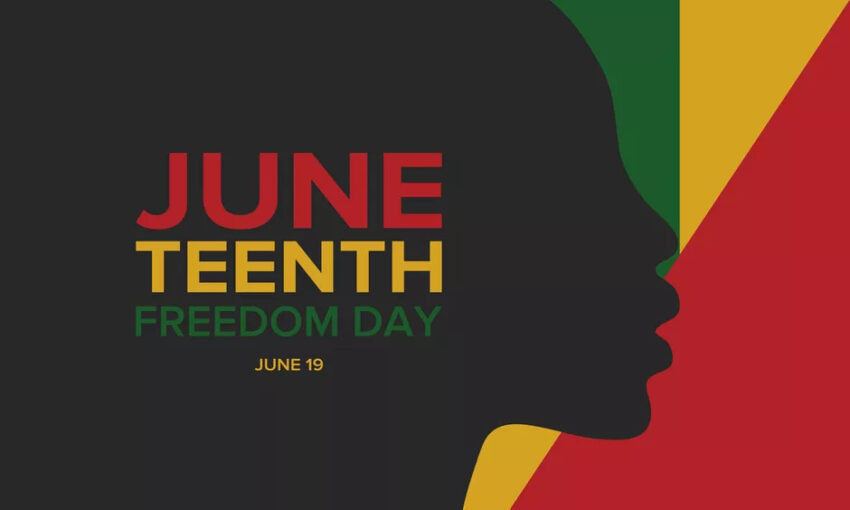 PROJECT
: Juneteenth Painting
ISSUE DATE: March 29, 2022
DEADLINE: April 19, 2022, 11:59pm EST
ARTIST FEE: $1000
COMMISSIONS AVAILABLE: 1
Background
Juneteenth National Independence Day celebrates the true end of slavery in the United States. For many years, the Crispus Attucks Community Center (CACC) has commemorated this important day through cultural events and celebrations, which have included a men's cooking event, golf tournament, history lectures, and most recently during the pandemic, with a video project featuring multiple generations Black community leaders.
In 2022, the Center will host a cultural mixer on Sunday, June 19, from 6-9 p.m. to bring the community together in celebration of Juneteenth. This free event will include food and beverages, performances, history, and time to gather and reflect.
Project Overview
Our focus for this year's celebration of Juneteenth is on the theme of "Juneteenth: Past, Present, Future." CACC recognizes the important role that art plays in celebrating Black history. CACC seeks a  Black and/or Brown artist to create an original design and painting that reflects this theme.
The artist fee covers artist time including travel, all materials costs, and release of rights to Community Action Partnership of design for its use on t-shirts or other materials.
Eligibility
This commission is open to all professional artists living in South Central Pennsylvania, preference will be given to residents of Lancaster County. Applicants must be 18 years or older and have proven experience with painting.
Participants must submit:
A completed application at caplanc.org/Juneteenth, including:

Current artist bio
Why the artist is interested in this project
Description of what Juneteenth means to the artist

Submission of minimum three (3) samples of previous paintings that represents your style. Email samples to marketing@caplanc.org by April 19, 2022, at 11:59 p.m. EST.
Deadline
Received by April 19, 2022, at 11:59 p.m. EST.
Late applications, unfortunately, cannot be reviewed.
Scope of Work
This call is for an original design and painting. Should meet following requirements:
Size – 16×20 minimum
Design is replicable for t-shirt printing
Design is connected to the theme of "Juneteenth: Past, Present, Future"
Selection Process
March 29      Artist Call Released
April 7           Informational/Application Assistance Session
April 19         Deadline for Submissions
Week of 25  Held for Finalist Interviews
May 3            Finalist notified and given the notice to proceed
May 4            Selected artist publicly announced
June 19          Work unveiled at Juneteenth cultural mixer
Contact for project: Arelis Perez, aperez@caplanc.org
REGISTRATION IS CLOSED.
About Crispus Attucks Community Center
Since 1927, the Crispus Attucks Community Center has been an anchor in Southeast Lancaster City. The organization has a proud history of providing educational and cultural programs to celebrate African American heritage, serving meals to individuals in need, and focusing on youth education and leadership development.  Crispus Attucks takes immense pride in its mission to improve the quality of life for youth and families in Lancaster by providing services that promote community prosperity, physical and mental health, and by offering programs and cultural events which preserve the African American heritage. For more information, visit caplanc.org/crispusattucks
About the Community Action Partnership (CAP) of Lancaster County
The Community Action Partnership is Lancaster County's largest anti-poverty organization, helping low income families move toward self-sufficiency. CAP's service profile interrupts inter-generational poverty with programs that support families and individuals at every age and place in life, in the areas of education and child development, health and nutrition, household stability and safety and empowerment. For more information, visit www.caplanc.org.