Parents as Teachers (PAT) – Evidence Based Home Visiting Model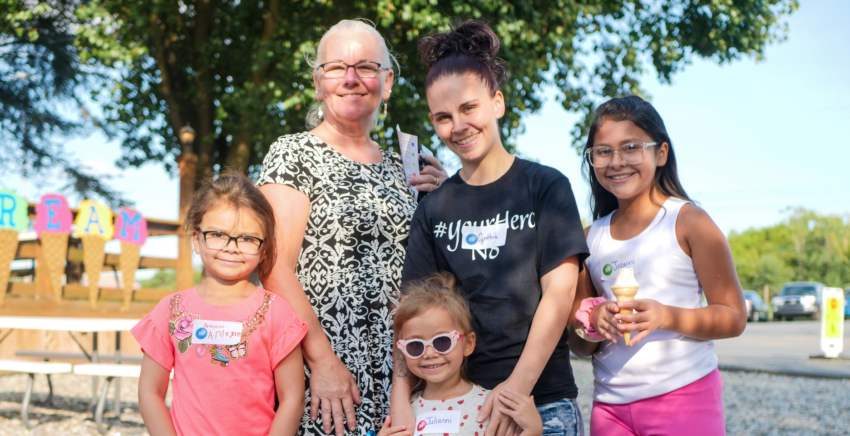 Parents as Teachers (PAT)
is an evidence-based home visiting model that promotes the optimal early learning and health of children by supporting and engaging parents and caregivers.
The program provides services to families with children from prenatal through kindergarten entry. Families receive personal home visits, child screenings, group connections, parenting workshops and referrals to community resources. Participants must live in Lancaster County to participate in PAT.
There are no income requirements or costs to participate.
We serve all of Lancaster County and have Family Development Specialists based in the following communities:
Manheim Central- Baron Elementary
Pequea Valley- Together Community Center
ELANCO- CrossNet Ministries
Elizabethtown- Rheems Elementary
Washington Elementary, SDoL
Cocalico- NEW partnership with Real Life Community Services
Services
The program offers a number of services, such as:
Personal home visits
Child screenings
Group connections
Parent workshops
Referrals to community resources
Enrollment:
Currently, we have immediate openings in all areas of the county. Families must have a child prenatal- 2 years old to be eligible for enrollment. Referrals can be made through the 
CAP website
, or by contacting Rose DeJesus: 
rdejesus@caplanc.org
.
About the Community Action Partnership (CAP) of Lancaster County 
The Community Action Partnership is Lancaster County's largest anti-poverty organization, helping low-income families move toward self-sufficiency. CAP's service profile interrupts inter-generational poverty with programs that support families and individuals at every age and place in life, in the areas of education and child development, health and nutrition, household stability and safety and empowerment. For more information, visit
https://caplanc.org
.