Survivor Story: "I'm Somebody; How About You?"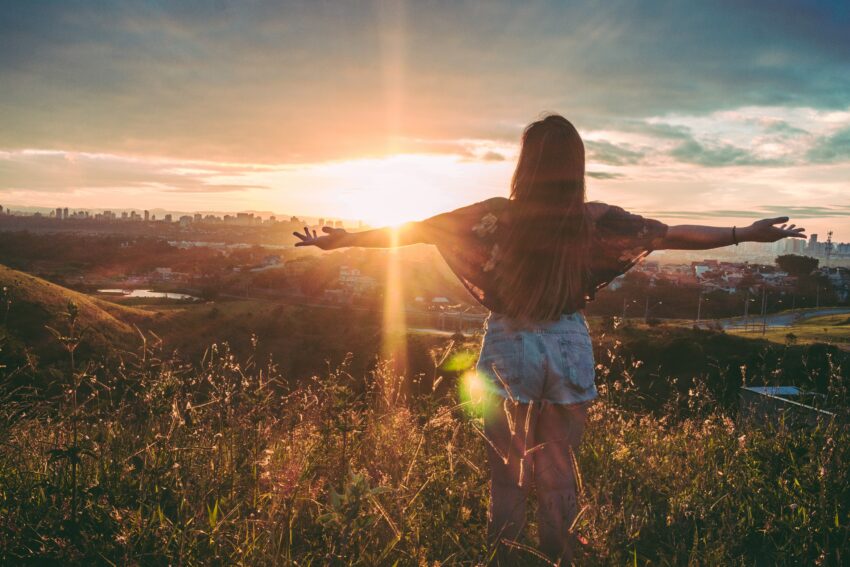 An average of 210 victims of domestic violence and their children pass through the DVS shelter doors each year. Some stay for only one night. Others stay for several weeks. All receive compassion, empathy, encouragement, and direction. This is the story of Nigat and her children; Palus and Saba (their names have been changed to protect their privacy.) Nigat and her children had only been in the U.S. for three years when joy and positive expectations were stolen by the one person who was supposed to love them above all others – their husband and father.
While in her native country Nigat was an independent professional woman possessing two degrees. Once in the U.S., with the dream of providing a better life for her children, Nigat willingly took a job as a laborer, working 11:00 PM to 7:00 AM so she could be home with her children. Her husband worked during the day and was responsible for the children at night. As time progressed, he became increasingly possessive and demanding. Finally, one day when he and Nigat had a disagreement, he pushed her down the stairs and threatened to kill her should she leave him.
A friend from work helped Nigat get to the hospital for treatment and called the police, who brought her and the children to the DVS shelter. She had no family close by and a few friends. She was alone in a place where no one spoke her native language. Despite the language barrier, Nigat was able to make her basic needs known. Emotions and feelings, however, are best expressed through one's native language.
After she explained her situation to her employer, they allowed her to move to first shift so that she could use child care and remain employed. With the help of CCIS (now Early Learning Resource
Center), she found a child care center where her children were happy and safe, and that provided them with the skills they will need when they are old enough to go to school. She returned to work. Her DVS advocate assisted her to find an apartment she could afford, and to access other services. She encouraged Nigat to find a support system with others who spoke her native language. Nigat found a church whose members had a similar cultural background.
Several DVS supporters donated furniture for the family's new apartment. On Nigat's moving day, two youth volunteers, along with her DVS advocate, helped move the furniture into the new home. Palus was heard saying, "It looks like a real house!" Once settled, a Navigator from Community Action Partnership was assigned to Nigat, to help her traverse the many organizations set up to help individuals living in poverty, and to assist Nigat through the next leg of her journey.
Individuals who endure domestic violence are some of the strongest people I have ever met. They undergo tremendous emotional, financial, physical and often sexual abuse, from the very people who profess to love them, yet, they survive. It is not surprising that some experience mental health conditions such as depression and anxiety. Partnerships such as the one with "Let's Talk Lancaster," a project of LGH and the United Way, help us to assist domestic violence survivors with mental health concerns.
Working with Nigat and her children was one of the most rewarding experiences I have ever had. It is stories like hers that motivate me to get up and go to work each day, despite knowing one in
four women and one in seven men will experience domestic violence in their lifetimes. Whenever I hear the phrase, "Somebody should do something about it," I think, "I'm somebody."
---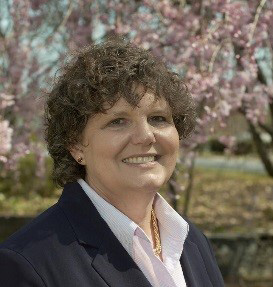 Debra Hewes LCSW is the Counseling Coordinator of Domestic Violence Services of Lancaster County, a program of the Community Action Partnership. After graduating from Millersville University's School of Social Work in 2011, she worked as a Drug and Alcohol Counselor and Psychotherapist for several years but she never gave up the hope that she could help victims of domestic violence. In August 2016 her desire to work with survivors of Domestic Violence came to fruition when she was hired at DVS of Lancaster County.
If you are interested in Domestic Violence Advocate Training or volunteering, please contact Angela Keen at 717.299.9677 ext. 3105 or akeen@caplanc.org.
Make a donation to the Domestic Violence Services of Lancaster County by clicking here.
About Domestic Violence Services of Lancaster County
The mission of DVS is to be a catalyst to eliminate domestic violence through direct service, advocacy, and social change. Over the past forty years, 75,593 survivors of abuse have received 379,513 nights of shelter and 572,050 hours of counseling, among other supportive services. DVS hosts regular community education and prevention sessions for many agencies, schools and faith-based organizations.
About the Community Action Partnership
The Community Action Partnership is Lancaster County's largest anti-poverty organization, helping low-income families move toward self-sufficiency. CAP's service profile interrupts inter-generational poverty with programs that support families and individuals at every age and place in life, in the areas of education and child development, health and nutrition, household stability and safety and empowerment. For more information, visit www.caplanc.org.