Teen Dating Violence Awareness Month 2023 – Domestic Violence Services (DVS) of Lancaster County
Dating violence is more common than you may think, especially among teens and young adults: 1 in 3 U.S. teens will experience physical, sexual, or emotional abuse from a dating partner. Nearly half (43%) of U.S. college and university women report experiencing violent or abusive dating behaviors.
In response, in 2010, the U.S. Congress declared that February is Teen Dating Violence Awareness Month (TDVAM). Each February, young adults and their loved ones, as well as advocacy organizations across the nation, join together to raise awareness about dating violence and promote educational initiatives to prevent it…before it begins.
The TDVAM theme for 2023 is "Be About It". Selected by the Love Is Respect Youth Council, "Be About It" builds upon last year's theme, "Talk About It." This February, we're unapologetically about education, engagement, and empowerment. We're here to amplify the voices of teens and young adults and those who support them by uplifting positive, healthy, and safe relationships.
Join us as we magnify young people's voices, highlighting the challenges they face related to building healthy relationships. Whether offering support, or relationship education, or connecting someone to resources, "Be About It" calls on all of us to create a world free from abuse.
This February, DVS is ready to support youth, young adults, parents, and caregivers to learn to recognize the "Red Flags" of dating abuse. One way we'll do this is by using social media to educate the community and start conversations about healthy dating and what to do when if abuse happens.
Join Us! Wear Orange on February 7!  Post your pics on social media and tag us. Start the conversation with your friends. Show teens and young adults that they can start the conversation with you. Follow DVS on social media for 28 Days of Red Flags of Dating Abuse.
---
Be About Community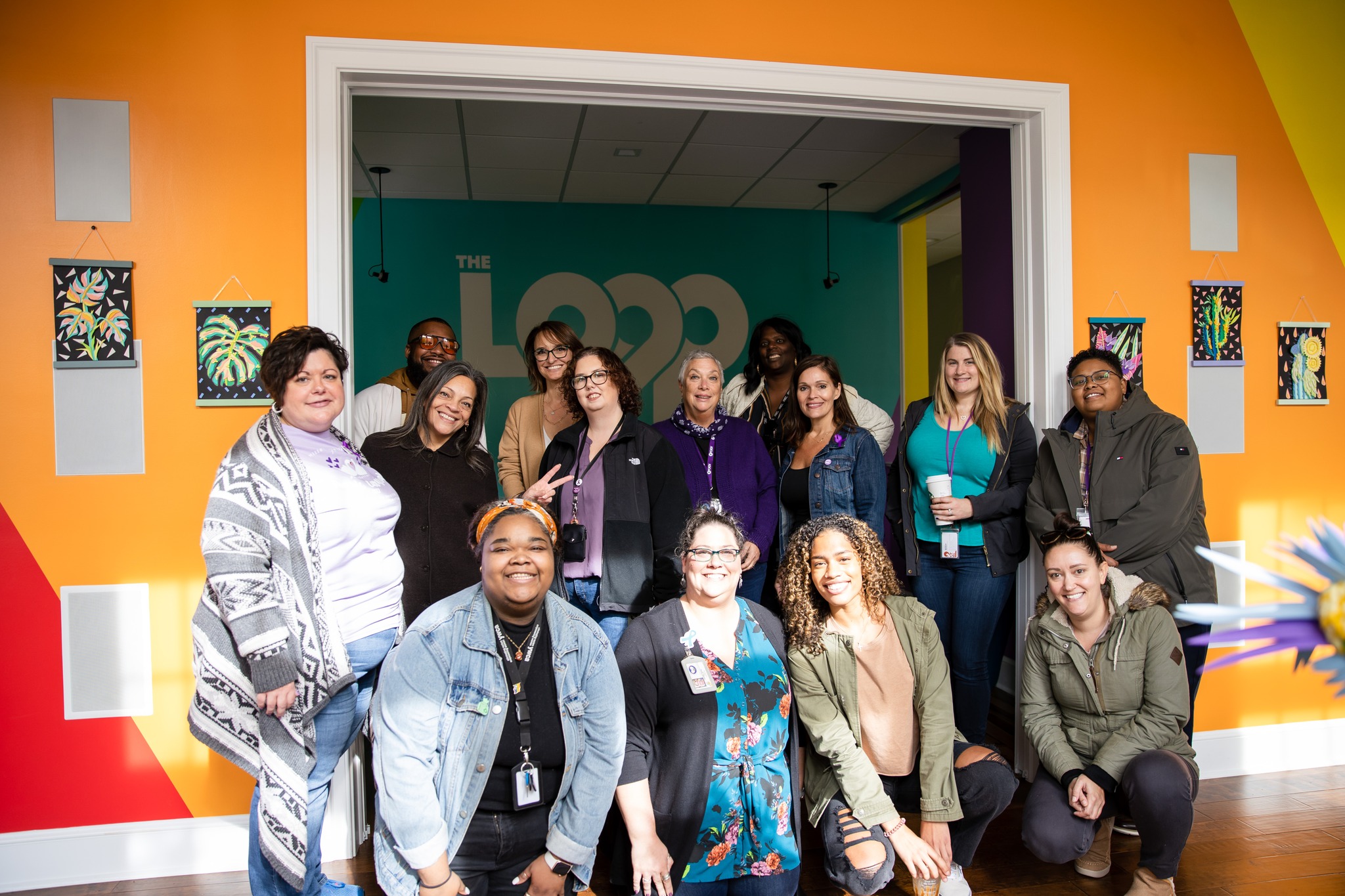 Find us in the Community! Visit your local public library for resources and books to discuss with your teens:
---
Be About Respect – Respect Week
Respect Week is a week of action that occurs every February for Teen Dating Violence Awareness Month. Everyone deserves to make their own choices and to be in a healthy and loving relationship. Join us during the week of Monday, February 6 to Friday, February 10 to learn ways that you can uplift yourself and others by supporting healthy relationships
Monday 2/6 – Respect Announcement
Kick off Respect Week with a respect announcement! The goal of your announcement is to encourage everyone to know their worth. Remember: you have the right to set boundaries in your relationship. Love is respect – period. Everyone deserves a respectful and healthy relationship!
Tuesday 2/7 – Wear Orange Day
Join individuals around the nation in wearing orange, the official color of TDVAM, on Tuesday, February 7! Wearing orange aims to raise awareness of teen dating abuse and send the message that abuse will not be tolerated.
Take a selfie and use hashtags #KnowYourWorth, #loveisrespect, and #TDVAM. Challenge your friends to see who can wear the most orange – it could be clothing (socks, shoes), or jewelry, hair and make-up. Don't own anything orange? Use an orange marker to draw a shape on your hand to raise awareness, or create your own drawing.
When you share your pictures on social media, you help to spread the message that everyone deserves a healthy relationship. This is an easy and fun way to show your solidarity. How many of your friends or classmates can you convince to wear orange?
Wednesday 2/8 – Respect Your Worth
Respect is crucial in all relationships, and it's important to talk about it! Use this day to share what respect means to you, and get creative with it! It could be a poem you wrote, or a story that you feel highlights what a healthy relationship looks like. Maybe you want to draw a picture of what respect means to you, or create a video that shows how to treat others with respect and care. Grab some chalk and put reminders near your house or school!
We want everyone to know that they are worthy of respect and kindness. Do you work with or support young people? Make a post reminding the young people in your life that you are always there to listen and provide support, and that you respect and value them.
Thursday 2/9 – Create Respect
Use social media in a creative way by creating a "respect challenge".
Tag a friend, your partner, or a supportive person in your life that shows you respect! Let them know how much that respect matters to you and helps you feel worthy.
Share how you show respect or what respect means to you in a social media post, and tag three friends to share their thoughts!
Sing a song related to respect, or create a dance that goes along to one. There are a lot of songs out there that talk about respecting each other. Have a favorite one? Sing or share a favorite one, and tag a friend to do the same.
By challenging your friends to talk about what respect means to you, you're making your community that much stronger. Don't forget to tag @DVSLanc on Facebook and @cap_lanc on Instagram and use #KnowYourWorth, #loveisrespect, and #TDVAM to make sure we see your post!
Friday 2/10 – Respect Self Care
Respect for yourself is part of taking care of yourself. You don't always need someone to be there for you – you can be there for yourself! When you cultivate self-respect, your partner will respect you, too. Part of being in a healthy relationship is taking time for ourselves, and pursuing our own interests.
Organize a challenge on social media with your friends where you share ideas about self-care. Make it fun, come up with creative ideas, and support each other to do what works for you.
---
Be About Partnerships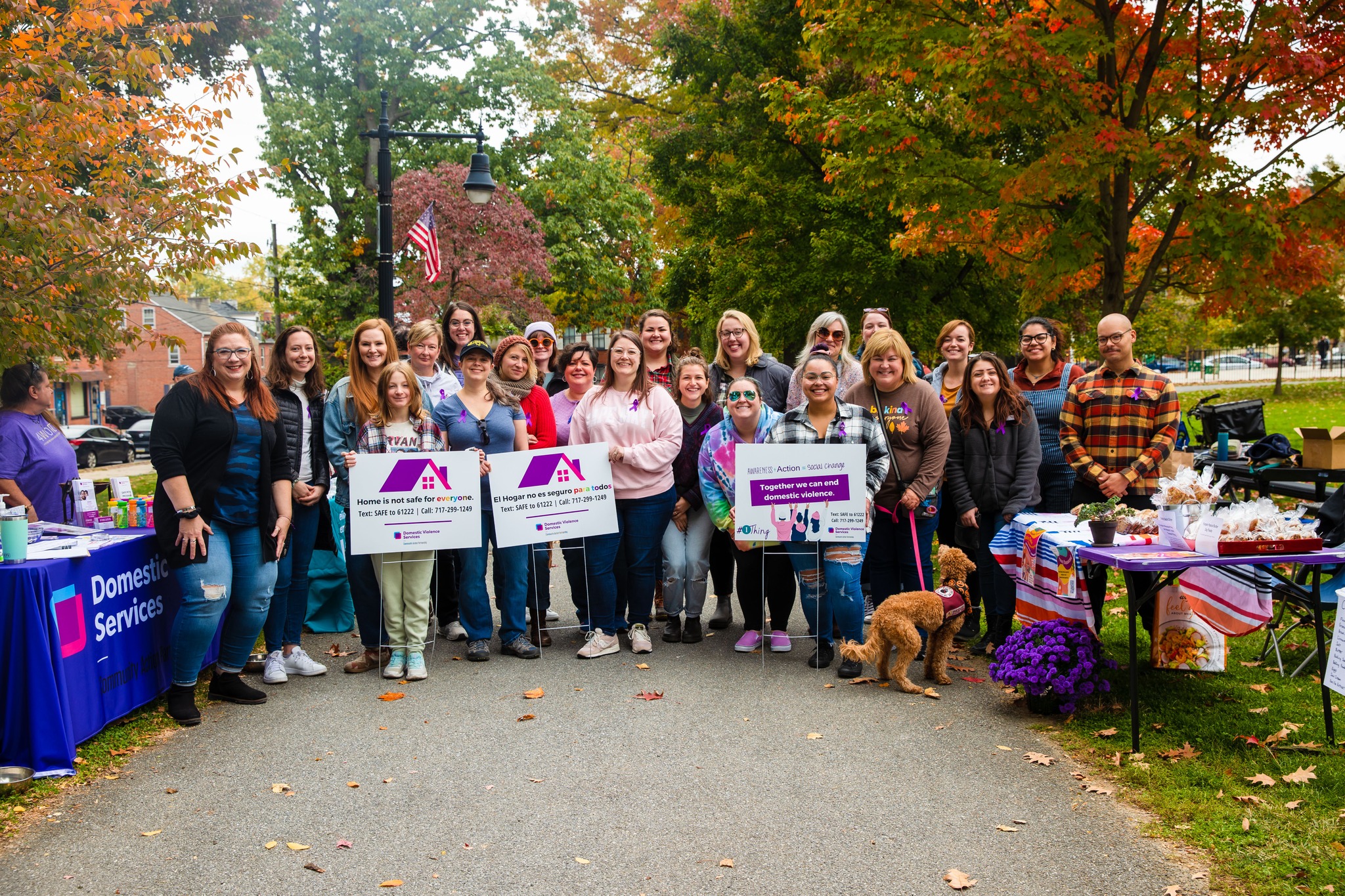 Invite us to talk to your teen/young adult group about dating abuse.
Invite us to talk with your adult friends and other caregivers about supporting youth and young adults who are experiencing dating abuse and how to "talk about it".
Are you professional working with youth, young adults and/or their parents/caregivers? Invite us to talk with you about supporting the families you're working with.
Make posters available in your space that speak more directly to teens and young adults.
Contact Angela Keen, Community Outreach Coordinator, for more information or to schedule a session: akeen@caplanc.org
---
Be About Continuing the Conversation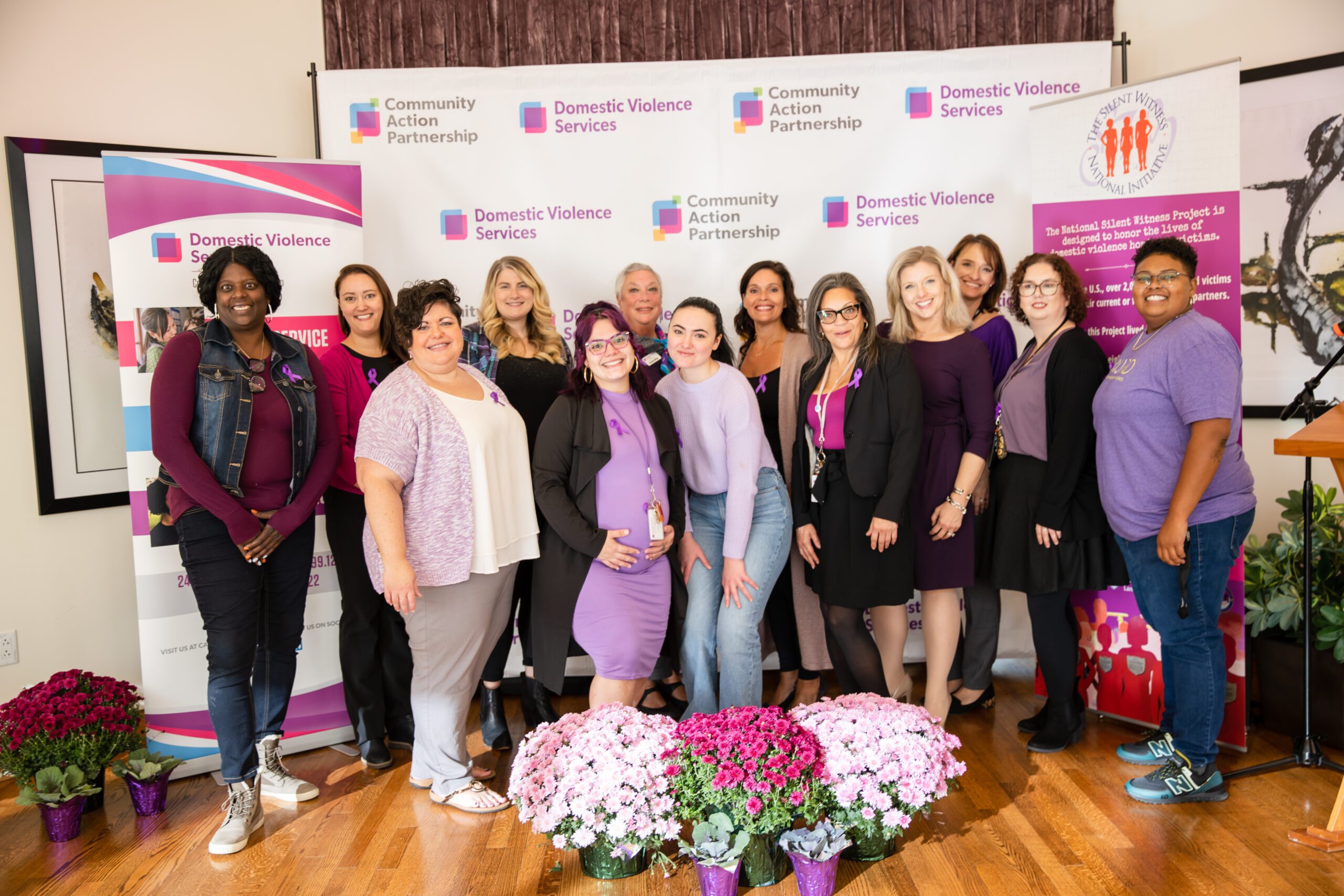 Do you want to help domestic violence survivors, but you aren't sure what you can do? We're here to help. We hope you will join us in standing up for survivors in February and throughout the year. Here's how you can get involved:
#
About Domestic Violence Services (DVS) of Lancaster County
DVS is a catalyst to eliminate domestic violence in Lancaster County through direct service, advocacy, and social change. DVS offers 24/7 hotline and text line, emergency shelter, counseling, children's programming, legal advocacy and representation, and transitional housing. All services are free of charge and strictly confidential. DVS hosts professional trainings and community education and prevention sessions for schools, businesses and community and faith-based organizations. For more information, visit caplanc.org/DVS.
About the Community Action Partnership (CAP) of Lancaster County
The Community Action Partnership is Lancaster County's largest anti-poverty organization, helping low-income families move toward financial empowerment. CAP's service profile interrupts generational poverty with programs that support families and individuals at every age and place in life, in the areas of education and child development, health and nutrition, household stability and safety and empowerment. For more information, visit www.caplanc.org.