Up Close with CAP: Jen Browne, Early Learning Coordinator Thrive to Five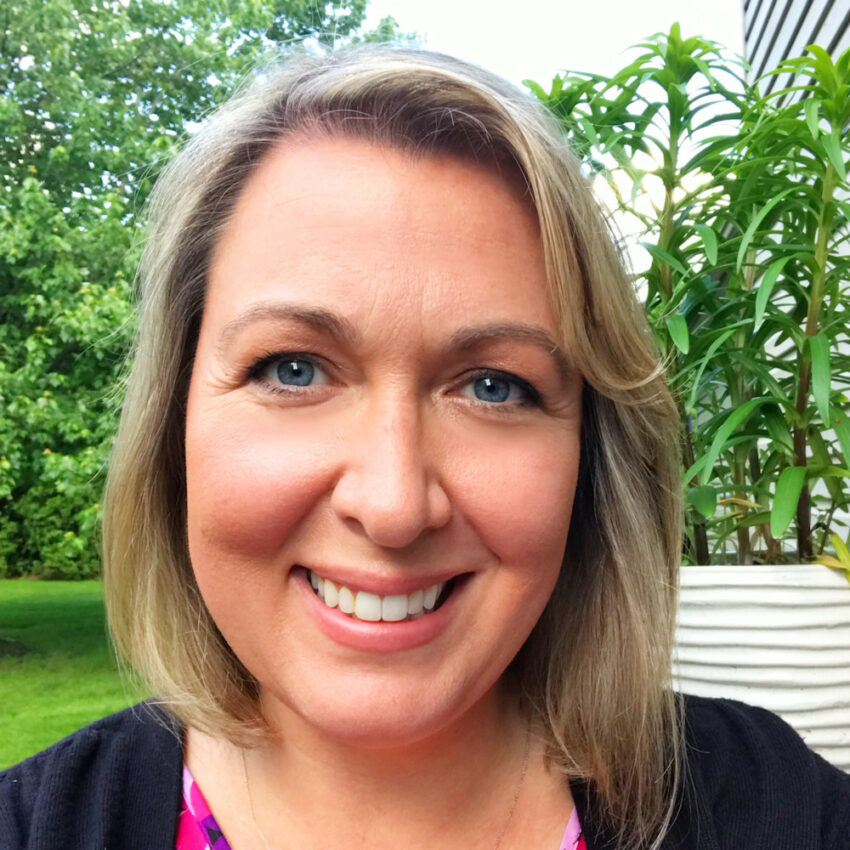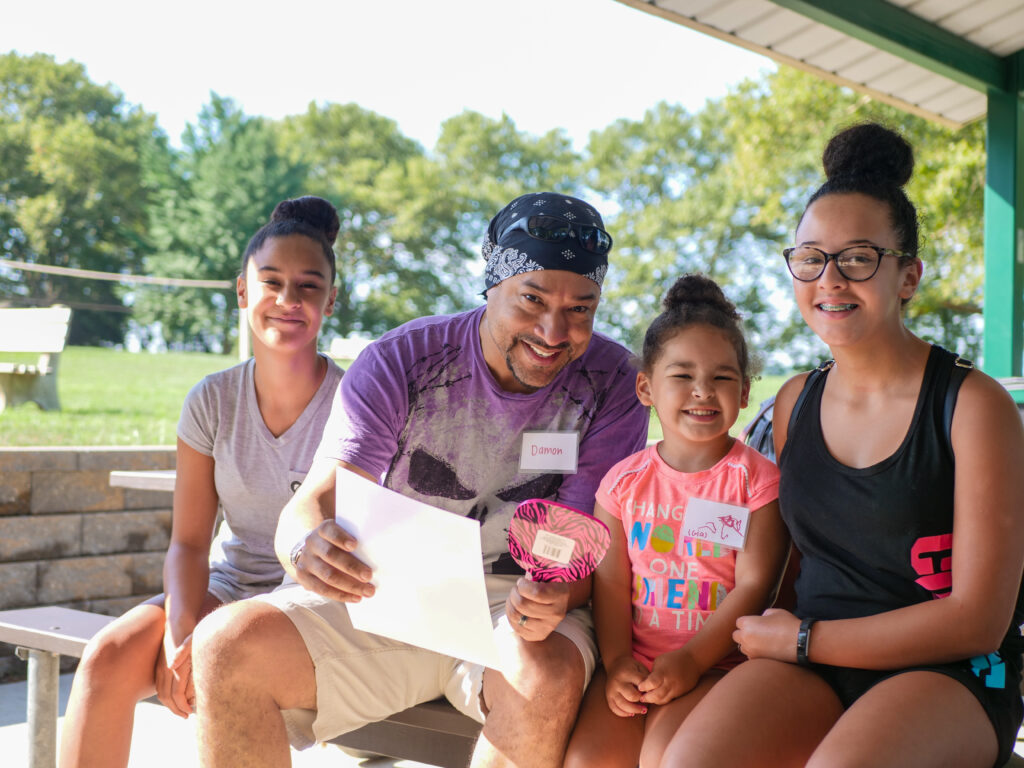 The Community Action Partnership of Lancaster County (CAP) is comprised of many programs and individuals working to help low income families move toward self-sufficiency.
We're working on showcasing and  highlighting various individuals, programs and the hard work that is done on a daily basis. It's time to get 'Up Close with CAP'!
Early Childhood Education, a program within CAP, provides early childhood education services for children ages birth to 5 years old throughout Lancaster County. We offer high quality education, family support services, nutritious meals, health screenings, and creative play in a fun, safe, nurturing environment. Both home-based and center-based services available. ELRC subsidies accepted.
The Community Action Partnership of Lancaster County's Early Childhood Education Thrive to Five team is thrilled to announce the hiring of Jen Browne as an Early Learning Coordinator!
Though she has begun her tenure at a unique time, she is dedicated to digging into the role, thriving to maintain the highest standards of quality and excellence in our programs, develop meaningful and impactful relationships with students and their families and serve as a liaison between the sites she manage and program leadership.
Meet Jen Browne, Early Learning Coordinator

What is Thrive to Five?
Thrive to Five is a comprehensive program to provide support, education and resources to children from infancy through age five. In order to support the families, we must also support their caregivers so family engagement is a key component of our success.  We know we are preparing our students for kindergarten and we are also preparing them for life so, in addition to focusing on cognitive skills, we focus on social and emotional development as well as their physical health. Our Thrive to Five program also celebrates each and every one of our students as unique and diverse individuals with strengths to build on and gifts to share with the world.
Tell us a little about your role! What do you do? 
I am an Early Learning Coordinator for our Thrive to Five program. I supervise six Thrive to Five sites throughout the County. The role of an Early Learning Coordinator is important as we strive to maintain the highest standards of quality and excellence in our programs. Every site has quality measures in place and we assess our programs regularly to ensure fidelity. We also gather data that we use to inform and improve our practice on an ongoing basis. We are a source of support for our sites – we work with the teachers, caregivers, and students in the classroom; we help coordinate logistics with building staff; and we serve as a liaison between the site and program leadership.
What brought you to CAP?
I had the opportunity to work with CAP staff in my previous role and was incredibly impressed with the organization and its representatives. When I decided to return to Early Childhood Education, I knew that the Thrive to Five program was the place for me!
What do you love about working at CAP?
Working at CAP has exceeded my expectations (and my expectations were high to begin with!). I love the commitment to excellence. The team members live that value every day. I have also found the culture to be incredibly warm and welcoming and I immediately felt at home at CAP.
Of all the CAP values, which one resonates with you the most and why? 
The value that resonates the most with me is diversity. The focus of my graduate studies was multicultural education and the importance of diversity, equity, and inclusion in education cannot be overstated. That understanding is inherent in the stated values at CAP but, more importantly, it is also inherent in the work we do every day.
What have you learned from the individuals and/or families you've served?
I have had the opportunity to meet our families through the food and diaper distribution program that has been in place since school closed. I have learned that the families recognize that in order to truly educate their children we need to work together to meet their basic needs and create a system of support at home as well as in the community. I have learned that the families we serve are our partners and we have shared goals. It is an honor to do this important work every day.
How has COVID-19 changed the way you do your role and how have you been overcoming it?
My role is different now because I am spending a lot more time working from home versus the office. I am still able to head to CAP for some in person tasks and trainings but that is rare.
I think the leadership has done an incredible job helping me feel connected, despite the distance. When I first arrived, Stacy Lewis, Director of
Early Learning
, set up a Zoom coffee chat. We each made coffee and spent time getting to know each other and discussing the Thrive to Five program in great detail. That type of connection really helped the onboarding process feel very personal and meaningful, albeit virtual.
The other way my role has been impacted is we are spending a great deal of time establishing policies and procedures related specifically to Covid-19. I have been tasked with helping the team with this and everyone is taking a tremendous amount of time and care to ensure our students, staff, and families are safe and supported.
Where is your office and how can someone can get a hold of you?
I will be supervising sites in Elizabethtown, Manheim, Mt. Joy, Millersville, and Holtwood so I will be spending most of my time out of the office. However, I can always be reached via email: jbrowne@caplanc.org I am very responsive. I would love to hear from you so please don't hesitate to reach out!
What do you like to do for fun? 
For fun, and when safe to do so, I love to travel! Our family was looking forward to reuniting in London this summer with two of our former exchange students – Servio (Spain) and Eystein (Norway). Of course that trip was postponed. My favorite place to visit is India. I spent a month traveling up the west coast of India from the southernmost tip (a sunset there is life changing) to Delhi. I also returned with my family a few years ago and loved seeing the country through their eyes.
Fun fact about Jen? 
A fun fact about me is I love inventions! Most days my family will listen to me share my latest and greatest idea. I usually stop at the idea phase but I am currently watching my teenage son's new Kickstarter campaign for a musical card game he invented called Transpose!
Anything else you want peeps to know?
I will close by sharing how fortunate I feel to be a part of the CAP team, especially at this point in our history. As our country grapples with a pandemic and reckons with the consequences of systemic and institutional racism, it is easy to feel despondent. But to be able to get up every day with a purpose, surrounded by individuals working towards a shared goal, is a wonderful opportunity and privilege that I don't take for granted.
##
Want to join the team? Visit CAPLanc.org/careers for more information. Support the Early Learning Program at CAP by making a donation: CAPLanc.org/donate
About the Community Action Partnership (CAP) of Lancaster County 
The Community Action Partnership is Lancaster County's largest anti-poverty organization, helping low income families move toward self sufficiency. CAP's service profile interrupts inter-generational poverty with programs that support families and individuals at every age and place in life, in the areas of education and child development, health and nutrition, household stability and safety and empowerment. For more information, visit www.caplanc.org