Up Close with CAP: Meet Cheyenne Boon, VISTA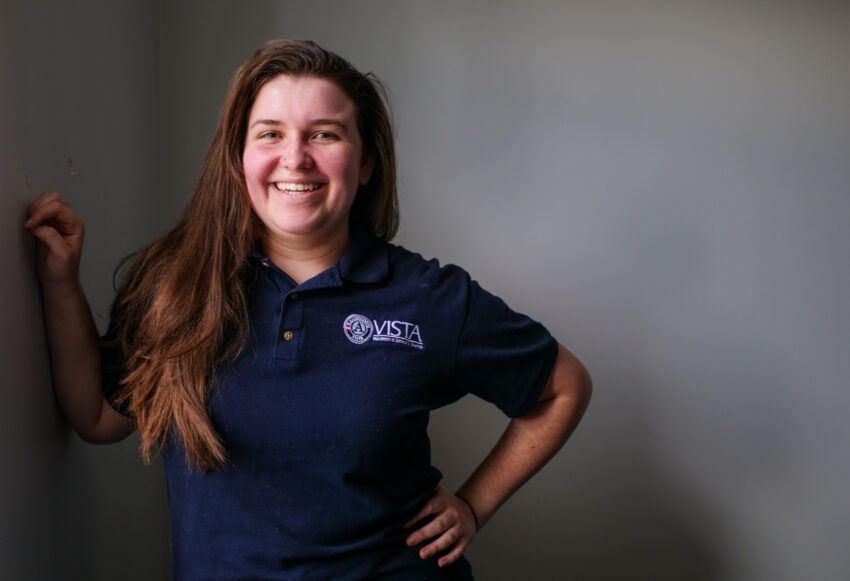 The Community Action Partnership of Lancaster County (CAP) is comprised of many programs and individuals working to help low income families move toward self-sufficiency.
We're working on showcasing and  highlighting various individuals, programs and the hard work that is done on a daily basis. It's time to get 'Up Close with CAP'!
Meet Cheyenne Boon, AmeriCorps VISTA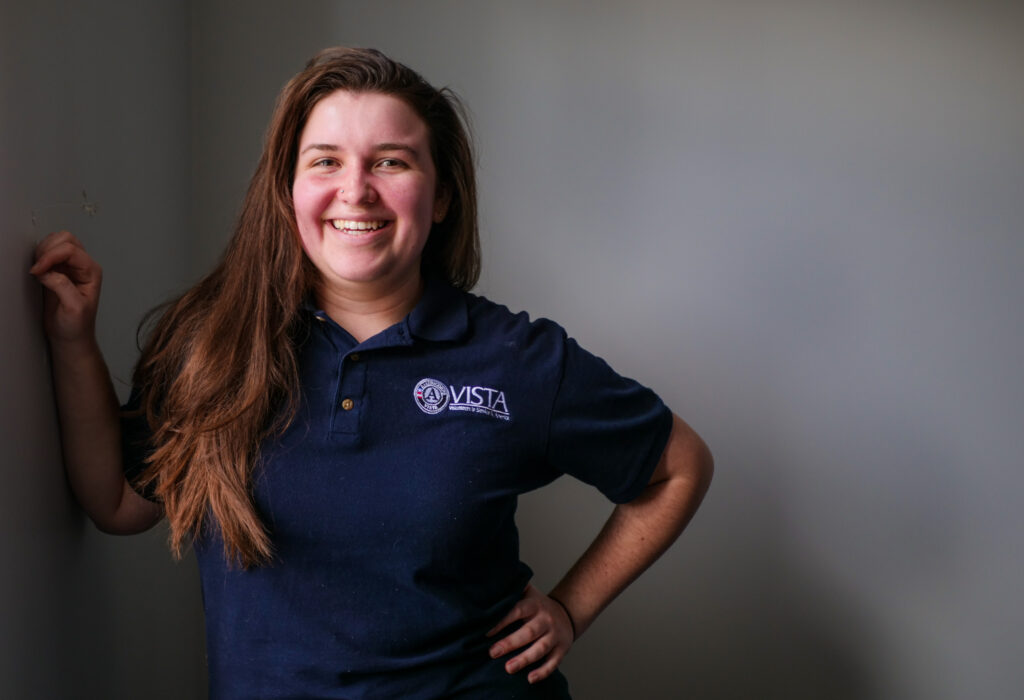 Originally from Orange, California, Cheyenne moved to Lancaster from Denver, CO where she lived for a year after graduating from College.
At the Community Action Partnership, VISTAs are given the chance to develop all kinds of professional skills, everything form event planning and community organizing to graphic design. I love being given the chance to do such meaningful and challenging work so early in my career.
What made you want to be a VISTA?
I did a lot of volunteer service in college and wanted to continue doing so after graduation. This is my second service year, and I still really enjoy service. Living on a small stipend and working to empower the community are important to me because I know I have been given a lot of opportunities in my life and I want to make sure I'm putting some of that back into the world.
I particularly wanted the Block CAPtains coordinator role because I believe that the people best positioned to bring positive change to a community are the residents of that community. My work allows me to learn more about how that idea looks in the real world, the challenges and the positive outcomes of that kind of community-driven change.
Tell us a little bit about your role!
CAP employs a small team of community organizers called Block CAPtains who work in specific blocks or neighborhoods of Lancaster City. These areas are chosen because the data shows a particular need or past disenfranchisement that we hope to be able to move the needle on. As the coordinator of this program, I manage the logistics and communications for the projects that the Block CAPtains come up with. Examples of our work include a community park on Beaver Street (in progress), the Light Up Southeast holiday event, neighborhood clean-ups, and more.
What do you love about Lancaster?
I love that Lancaster feels connected. People know their neighbors, the city's government is working on engaging as many residents as possible, and much of our anti-poverty work is being done in Coalition with roughly 50 other organizations from all sectors. I have a sense that there are many, many people in Lancaster who are working really hard to make it a better place to live, and that seems really special.
What do you like to do for fun?
Now that it's summer, I really love picking fruit at local farms, swimming, hiking, and doing other outdoor things. I also like to cook and watch movies, and I write a blog mostly read by my grandma.
What does life after being a VISTA look like? Where will you go? What will you be doing? What should we expect?
I'll be staying in Lancaster for at least a few months before moving to a new place. Nothing is confirmed yet, but I plan to work for another year – maybe something with local food or continuing in the volunteer service field – then start grad school in fall of 2020.
##
If you're interested in participating as an AmeriCorps VISTA, click here. 
About the Community Action Partnership of Lancaster County
The Community Action Partnership is Lancaster County's largest anti-poverty organization, helping low income families move toward self-sufficiency. CAP's service profile interrupts inter-generational poverty with programs that support families and individuals at every age and place in life, in the areas of education and child development, health and nutrition, household stability and safety and empowerment. For more information, visit www.caplanc.org.
About the AmeriCorps Vista 
AmeriCorps VISTA (Volunteers in Service to America) members bring passion and perseverance where the need is greatest: to organizations that help eradicate poverty. AmeriCorps VISTA members serve as a catalyst for change, living and working alongside community members to meet our nation's most pressing challenges and advance local solutions. They build capacity in nonprofit organizations and public agencies to help them more effectively generate the commitment of private sector resources, encourage volunteer service at the local level, and empower individuals and communities. AmeriCorps VISTA members serve full time for one-year terms.