Up Close with CAP: Meet Kelsea Hilditch, Coalition to Combat Poverty VISTA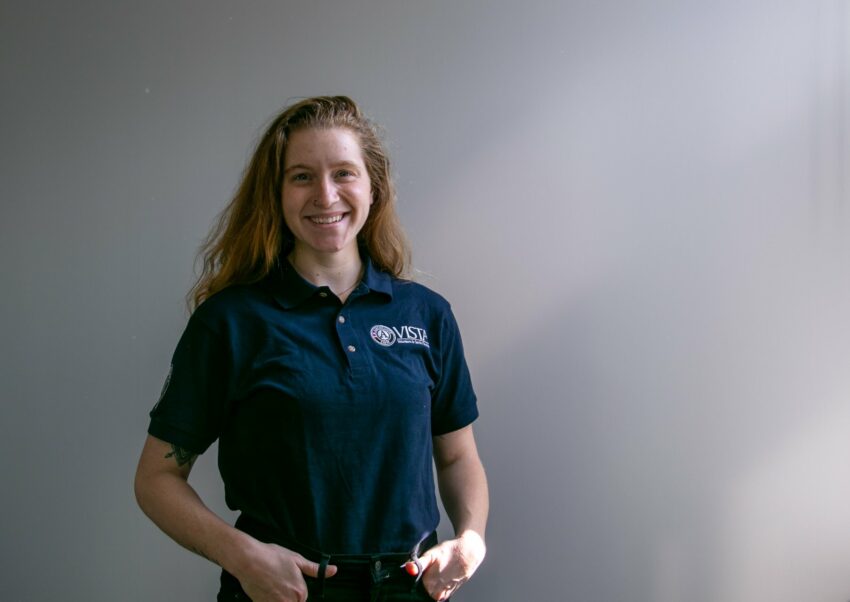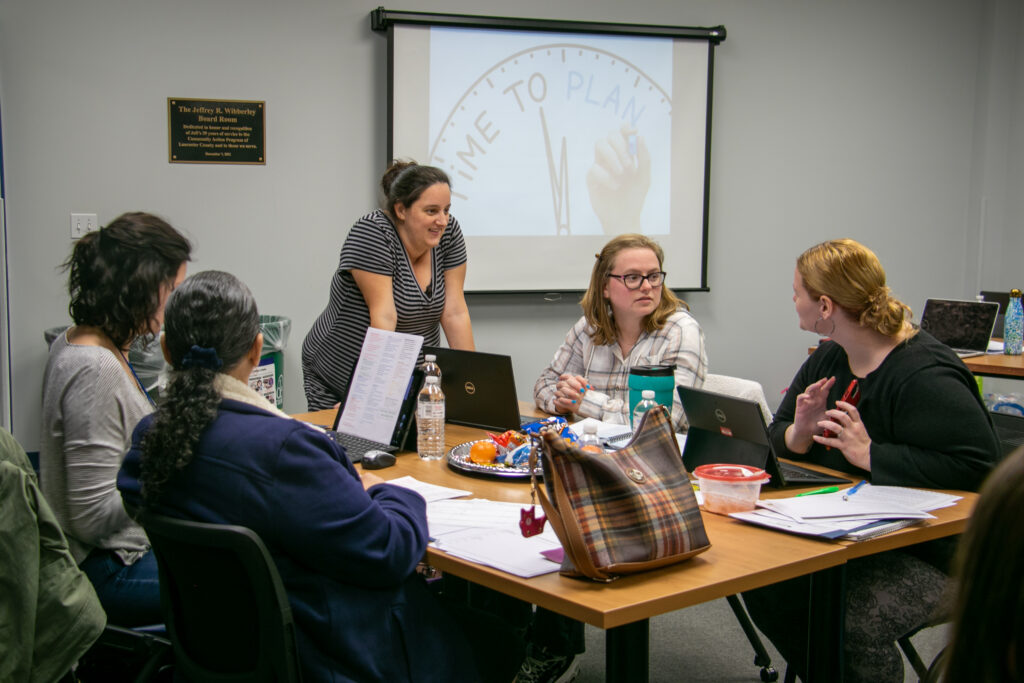 The Community Action Partnership of Lancaster County (CAP) is comprised of many programs and individuals working to help low-income families move toward self-sufficiency.
We're working on showcasing and highlighting various individuals, programs, and the hard work that is done on a daily basis. It's time to get 'Up Close with CAP'!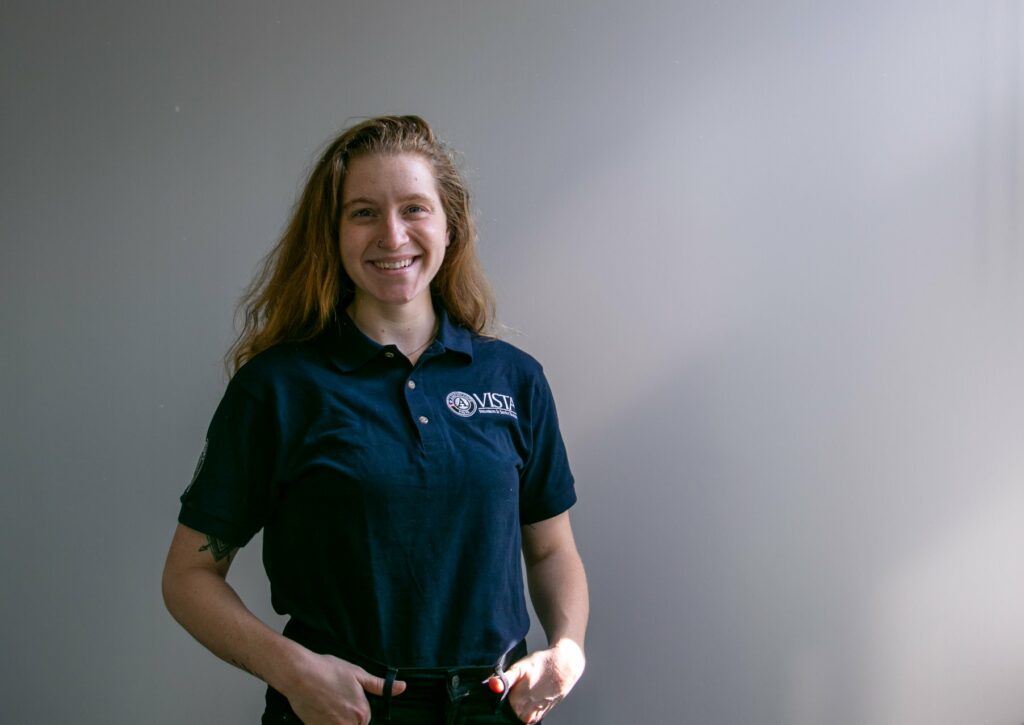 Meet Kelsea Hilditch, Coalition to Combat Poverty VISTA
Tell us a little about your role! What do you do? 
My title is "Coalition to Combat Poverty VISTA." Under pre-COVID conditions, this position would entail me working closely with the Poverty Coalition as the glue that binds all of the Action Teams together – through facilitating communication, coordinating Steering Committee and Action Team Meetings, performing research, creating materials for an internal policy skeleton, attending City Council and RACL meetings, recruiting new coalition members or partners, fundraising, etc. Currently, the coalition is sort of at a standstill because strategic planning efforts with the City and the Mayor's Plan are still in progress and COVID restrictions have put a pause on some things. So, instead, I am spending more time focusing on the Beaver Street Park Project and nurturing the Block CAPtain program. This means meetings – lots of meetings with residents, city staff, community partner agency directors, architects and city planners, and other invested stakeholders in order to push this project through to the finish line.
I am from Havre de Grace, MD!
I randomly came across the listing for this position on the Americorps website. I applied because I have a friend that lives in the City so I was somewhat familiar and it wouldn't be too far from home (this is my first professional experience out of college). I did some research on CAP and found myself very touched by the wholesome values and strong record of community impact and I wanted to be a part of this noble work, so I applied and here I am somehow.
What do you love about working at CAP?
I haven't been in the office more than a handful of times yet because of current restrictions but so far, I love the atmosphere. Every time I walk in everyone is so kind, welcoming, and helpful.
Of all the CAP values, which one resonates with you the most and why? 
I think what resonates most with me is compassion as this is something that I believe is one of the most powerful and healing things you can practice.
What have you learned from the individuals and/or families/community you've served?
I have learned that everyone experiences some sort of struggle, and what matters most is the ability to still find reasons to smile despite hardship.
What made you want to be a vista?

 

I have always had a passion for helping others – I would consider myself a humanitarian. Ever since high school, I have been interested in serving with the Peace Corps and that was the initial plan but after graduating college I felt a little drained and not ready for a venture that big. I started looking into Americorps options as I had heard about that in college and I felt very drawn to the Americorps VISTA program to address poverty.
Where did you go to school? Major?

I have a Bachelor's degree in Community Health from the University of Maryland, College Park.
Fun fact about you? 

I have lived in Spain for a summer
What do you like to do for fun? 

I love to read, do outdoorsy things, cook, run, do yoga, play guitar, walk around the city, explore new places, try out new coffee shops.
##
If you're interested in participating as an AmeriCorps VISTA, click here. 
Tasked with the mission of cutting Lancaster city poverty in half over 15 years, the coalition is keeping track of its progress on seven measures related to employment, housing, education and community engagement.
It has just released its annual report looking at 2018, the second year of its 15-year plan. On six of its seven metrics, it's at or ahead of its targets. The Annual Reports can be found here.
##
About the Community Action Partnership of Lancaster County
The Community Action Partnership is Lancaster County's largest anti-poverty organization, helping low income families move toward self-sufficiency. CAP's service profile interrupts inter-generational poverty with programs that support families and individuals at every age and place in life, in the areas of education and child development, health and nutrition, household stability and safety and empowerment. For more information, visit www.caplanc.org.
About the AmeriCorps Vista 
AmeriCorps VISTA (Volunteers in Service to America) members bring passion and perseverance where the need is greatest: to organizations that help eradicate poverty. AmeriCorps VISTA members serve as a catalyst for change, living and working alongside community members to meet our nation's most pressing challenges and advance local solutions. They build capacity in nonprofit organizations and public agencies to help them more effectively generate the commitment of private sector resources, encourage volunteer service at the local level, and empower individuals and communities. AmeriCorps VISTA members serve full time for one-year terms.