Vanessa Philbert Named 2022 Athena Recipient –  The Lancaster Chamber Announces its 2022 Annual Business Award Recipients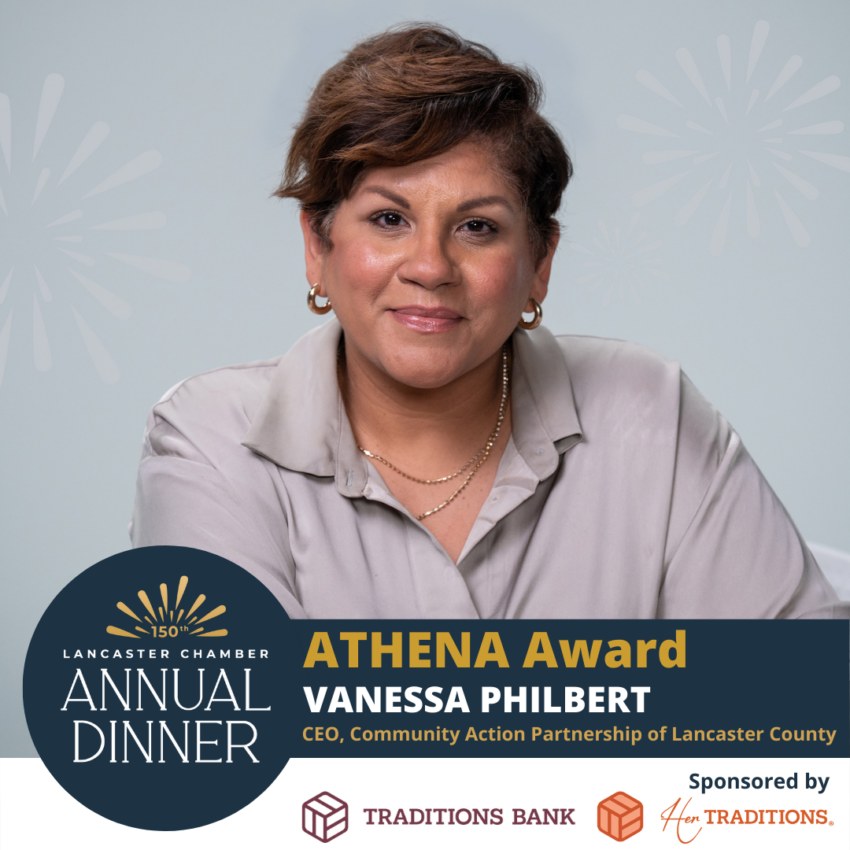 FOR IMMEDIATE RELEASE 
June 13, 2022 
 For more information, contact: 
Justin W. Johnson
Communications & Marketing Director
(717) 696-6236
jjohnson@lancasterchamber.com 
 

The Lancaster Chamber Announces its 2022 Annual Business Award Recipients
Lancaster, PA – The Lancaster Chamber is thrilled and pleased to announce the four recipients for our Annual Business Awards for 2022. 
Each year the Lancaster Chamber recognizes several local business leaders who have made an incredible impact on our community. These awards celebrate their leadership, honor their unique individual journey, provide insight on their business philosophy, and pay tribute to their dedication to making Lancaster a more thriving community. 
The first of these awards is our inaugural Catalyst Award. This is the first year that the Lancaster Chamber is presenting this award which recognizes a businessperson, business or community member within Lancaster County that actively contributes to quality of business landscape, place, and our community. The potential recipient regularly engages with the broader community to create unique collaborations, donates time and resources to its community, and vocally champions Lancaster County as a thriving community. 
The recipient of the 2022 Catalyst Award is S. Dale High, Chair Emeritus of the High Companies and Chair of the Board of High Foundation. High joined the family business full-time in 1963 after graduating from Elizabethtown College and under his values-based leadership, the company has grown into new strategic directions, adding new products, acquiring companies, and starting new ventures. He currently serves as Chair of the Board of High Foundation, an entity created by the High Family to support philanthropic efforts in the community. Through his work with High Foundation, he has become an catalyst for positive change in Lancaster County. 
The ATHENA award celebrates an individual who strives toward the highest levels of professional accomplishment, have devoted time and energy to their community, and who inspires women to reach their full potential.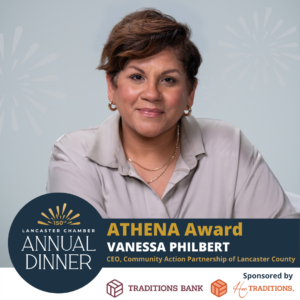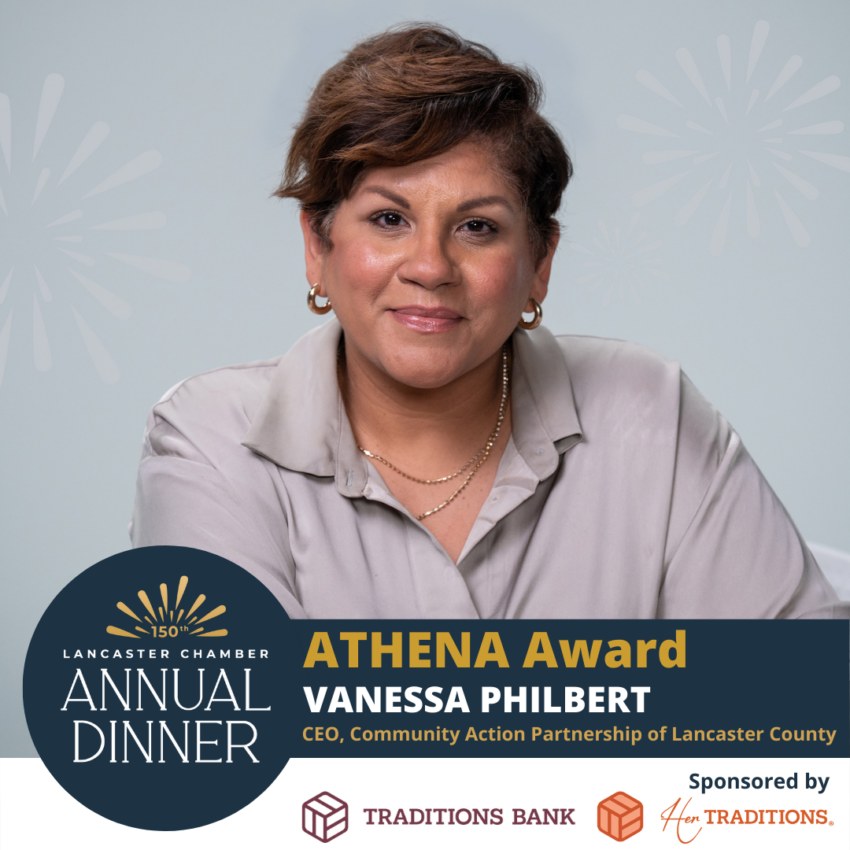 The recipient of the 2022 ATHENA Award is Vanessa Philbert, Chief Executive Officer for the Community Action Partnership of Lancaster County. Philbert has been engaged in community-building and non-profit work for the past 20 years and brings a unique perspective to community problem-solving based on her personal experiences and journey out of poverty. She exemplifies powerful leadership, incredible mentorship, and a commitment to Lancaster County. 
The Small Businessperson of the Year (SBPY) recognizes a small business (100 or fewer employees) owner who has demonstrated business growth, invested time & energy in to developing their teams, and has contributed to our community. 
The recipient of the 2022 Small Businessperson of the Year Award is Jeffrey P. Ouellet, Managing Partner, Appel, Yost & Zee LLP. Ouellet currently serves as the Appel, Yost & Zee's managing partner and has been with the firm since 2015. He serves on the Lancaster Chamber Advocacy Committee, and he is a past Lancaster Chamber Board member. Through his dedication to Lancaster County and its business community, Ouellet has demonstrated the ideal qualities of a impactful business leader. 
The Exemplar award honors a local leader who has made significant contributions to community organizations and has demonstrated a long-term commitment to the Lancaster Community. 
The recipient for the 2022 Exemplar Award is Steve Geisenberger, Walz Group. Walz has spent 39 years at the Walz Group primarily in the tax, estate planning and consulting as an advocate for the firm's clients. A fifth generation Lancastrian raised in a culture of community service, Steve has created his own community and professional legacy by serving on a multitude of boards, councils, and commissions for organizations and non-profits throughout Lancaster County. 
"It is an honor to recognize this year's award winners", says Tom Baldrige, current Lancaster Chamber President & CEO, who is retiring as of June 24th following the Annual Dinner. "Each of these individuals has been a significant partner and supporter of the Chamber and its mission during my tenure as President. Each has made an immense impact, not only in their own individual sectors, but on our community-at-large." 
Each of these individuals will be honored in person at the upcoming, 150th Lancaster Chamber Annual Dinner event on Thursday, June 23, 2022. For more information or to purchase tickets to the event visit www.lancasterchamberannualdinner.com. 
Read more about each of the 2022 Business Award Recipients online at www.lancasterchamberannualdinner.com/award-recipients. 
### 
At the Lancaster Chamber, our mission is to create the environment, facilitate partnerships, and lead on issues that elevate business success. Established in 1872, the Chamber is celebrating its 150th Anniversary, commemorating 150 years of impact, support, engagement, and leadership for the Lancaster County business community. The Chamber continues to leverage the collective strength of the business community. By advancing a pro-business agenda, supporting community-focused initiatives, including Workforce, Diversity, Equity & Inclusion, and being committed to providing resources for all business professionals – the Chamber strives to build Lancaster into a