WIC Shopper App Updated – Women, Infants, and Children (WIC)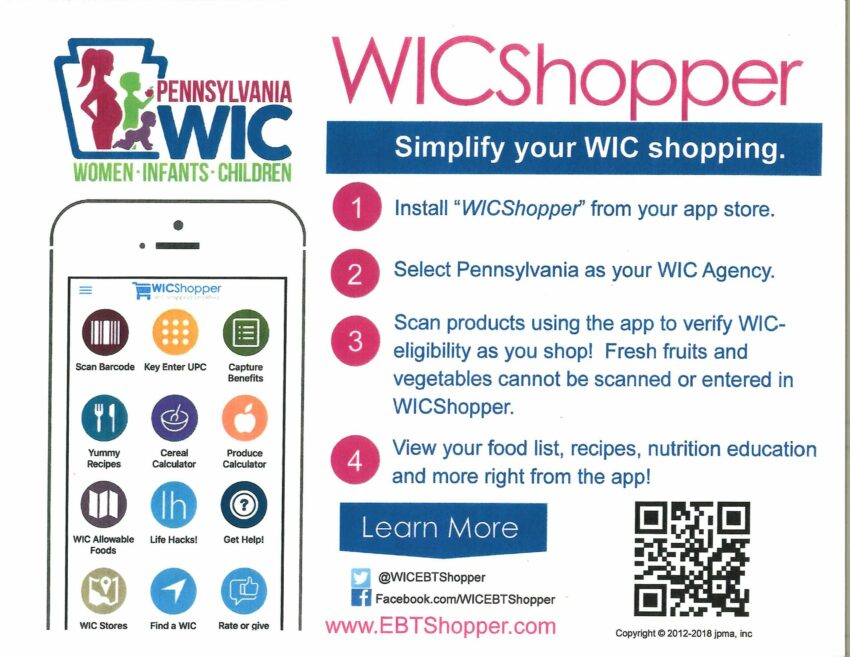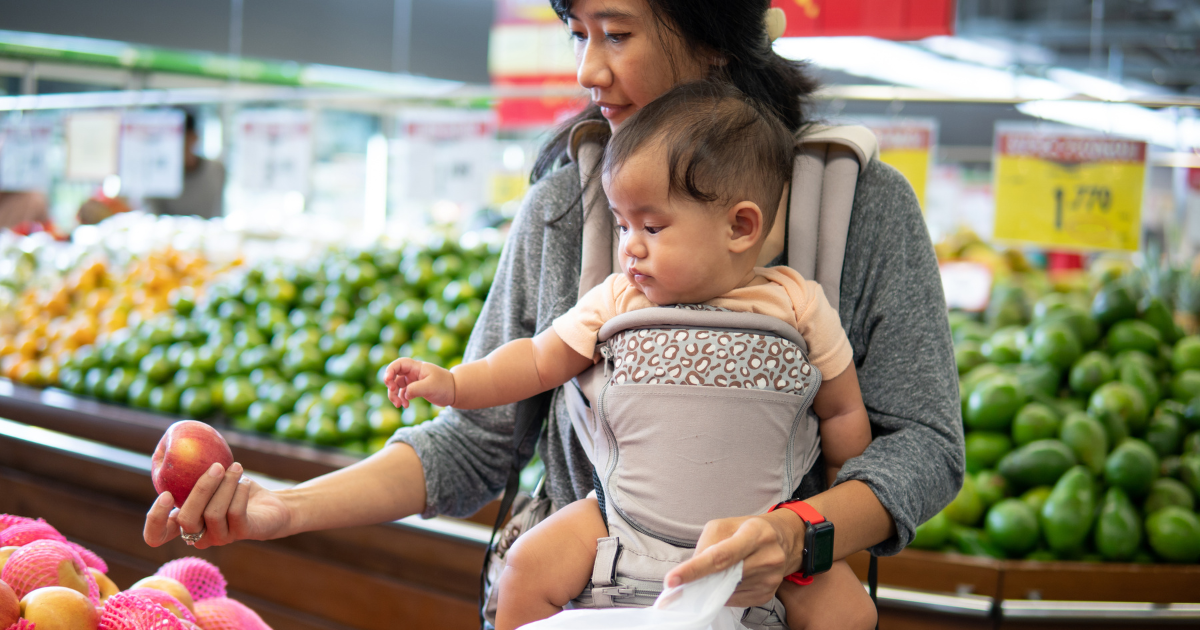 The WIC Shopper App has been updated! Grocery shopping for foods allowed by your WIC* program can be confusing. Much of the problem is from not knowing exactly what products you can purchase with your WIC benefits. WICShopper is here to help you shop with confidence. Using WICShopper, you can check the WIC eligibility of products while you shop! In all of our supported WIC programs, you can use your phone to scan products to check their WIC eligibility.
In most supported states, you may register your eWIC card, then automatically download your CURRENT benefits every time you shop! WICShopper doesn't just tell you if the product is WIC eligible… it tells you if you have enough WIC benefits left to purchase the product!
Now you can check the app to see your balance (may not reflect your current balance).
See the instructions and additional information below!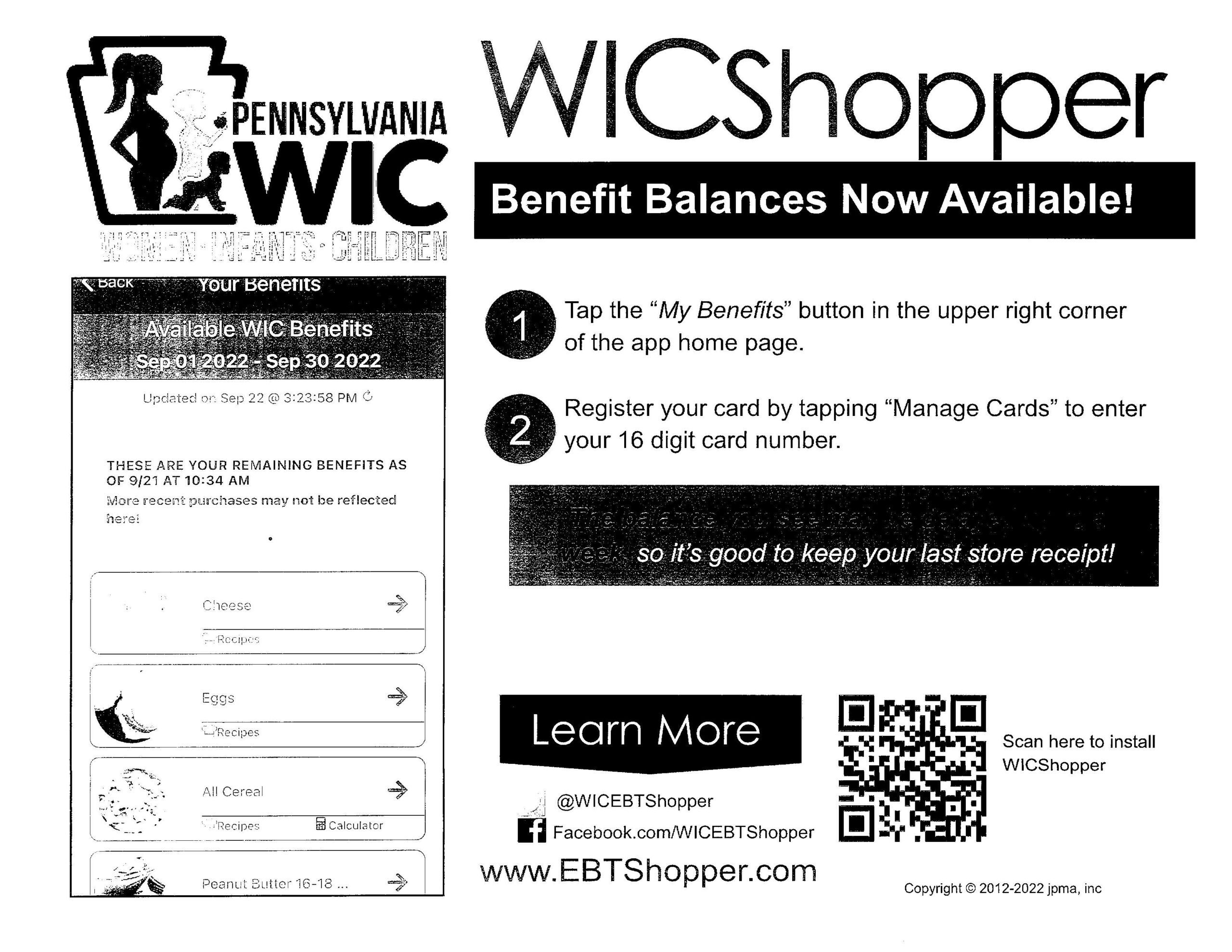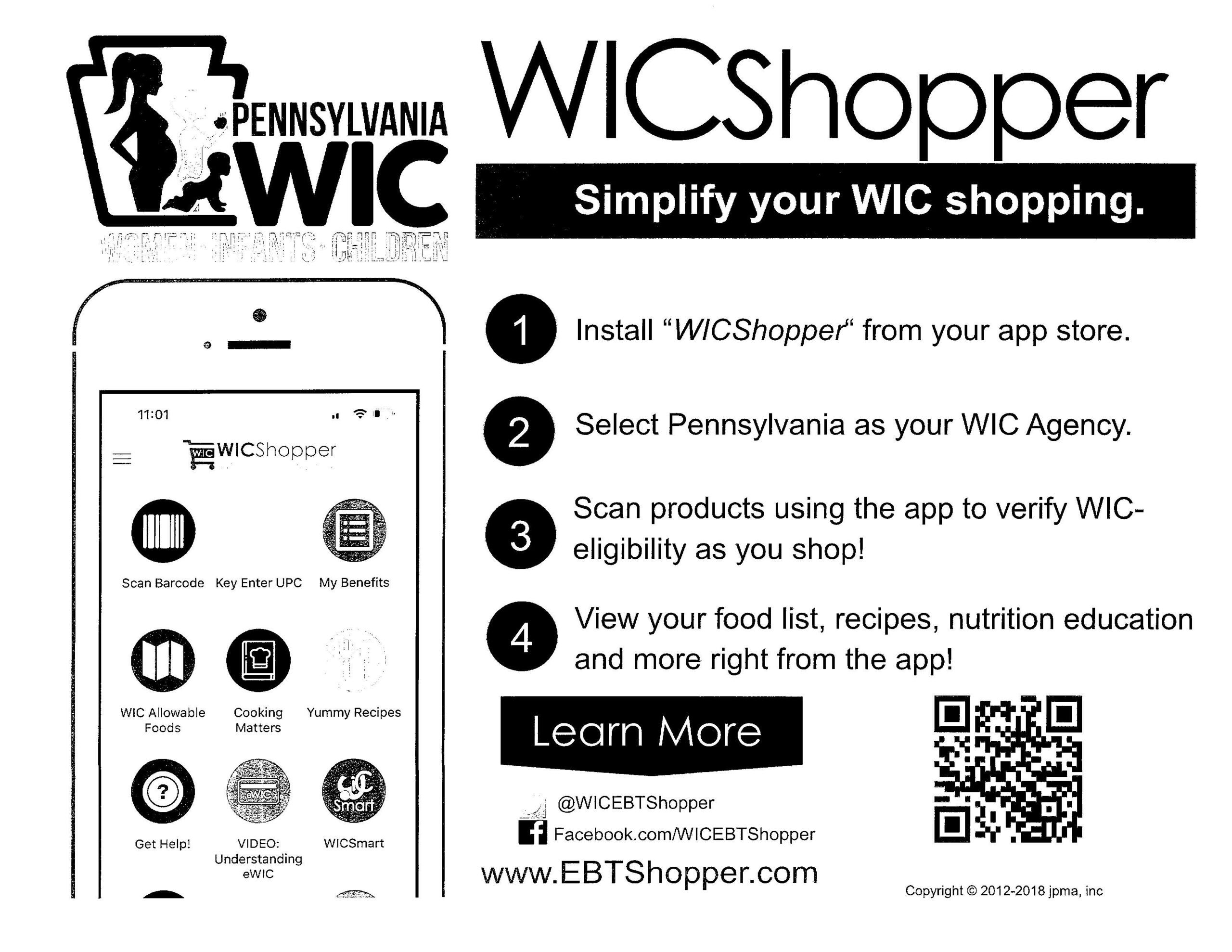 App Features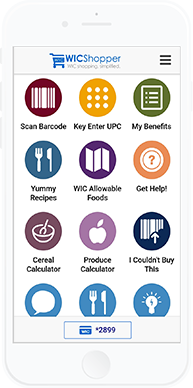 Scan foods using Scan Barcode to see what is WIC allowed.
View the WIC Allowable Foods list.
Use I Couldn't Buy This! to report a food that you think is WIC allowed and you can't buy at the store.
Use the Farmers Market Nutrition Program button to find out where and how to use your farmers market checks.
Look for Yummy Recipes!
Register your WIC Card and use My Benefits to see your latest benefit balance.
Find a WIC Office or a WIC Store.
Use the Produce Calculator and Cereal Calculator while you shop.
—
The Women, Infants, and Children Nutrition Program (WIC) supports pregnant women, mothers and caregivers of infants and young children to keep themselves and their families healthy. WIC provides nutrition services, breastfeeding support, healthy foods, and referrals to health and social services.
WIC Helps YOU Help Your family
Easy as 1, 2, 3
Apply online, https://www.pawic.com/OnlineApplication.aspx, by phone, 717-509-3686 | 1-800-WIC WINS, or in person at 601 S Queen St, Lancaster PA
Set up an appointment to determine if you qualify.
Receive benefits for nutritious foods, important nutrition education, breastfeeding support and referrals for other helpful programs.
WIC now offers a convenient EWIC card for your benefits so you can easily shop for what you need as you need it!  In addition, WIC provides free health screenings and breastfeeding support at appointments in a timely manner to help our participants stay healthy and get you on your way!  Some appointments can even be done over the phone (certain restrictions apply.)
---
Eligibility
A pregnant woman;
A mother of an infant up to 6 months old;
A breastfeeding mother with an infant up to 12 months old;
An infant or child up to 5 years old;
A father, grandparent, foster parent or caregiver applying for their children up to age 5 years old.
WIC applicants must reside in Pennsylvania; have a medical or nutritional risk (determined by a qualified nutritionist through a careful assessment of a participant's dietary, environmental, and medical history); and have a gross household income that meets the WIC Income Guidelines below. U.S. citizenship is not a requirement for WIC participation.
—
About Community Action Partnership The Community Action Partnership is Lancaster County's largest anti-poverty organization, helping income-constrained families move toward economic empowerment. CAP's service profile interrupts generational poverty with programs that support families and individuals at every age and place in life, in the areas of education and child development, health and nutrition, household stability and safety and empowerment. For more information, visit www.caplanc.org