Providing nutrition education, breastfeeding support, healthy foods and referrals during the critical stages of fetal and early childhood development.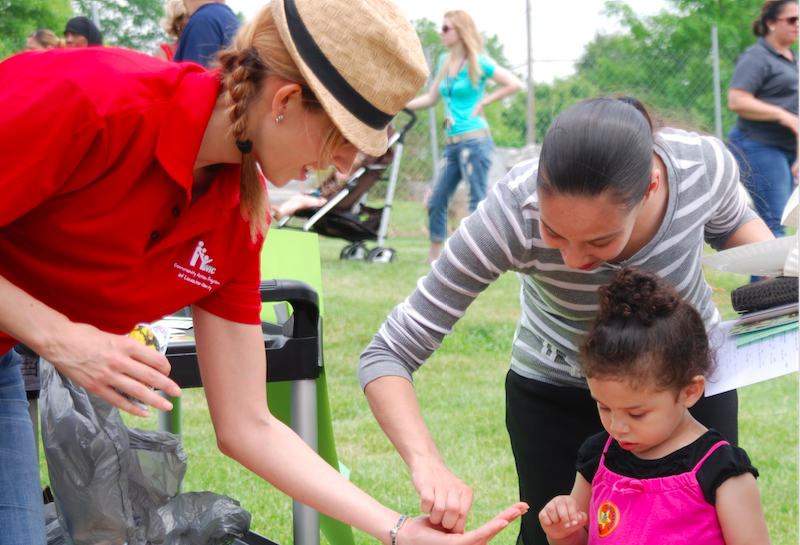 The Women, Infants, and Children Nutrition Program (WIC) supports pregnant women, mothers and caregivers of infants and young children to keep themselves and their families healthy. WIC provides nutrition services, breastfeeding support, healthy foods, and referrals to health and social services.
Coronavirus (COVID-19)
Updated as of July 21, 2020 
WIC offices in Lancaster, Columbia, Ephrata, Quarryville are open by appointment only.  All participants will receive a call in advance of their scheduled appointment for benefit pick-up time and location.  The Mobile Clinic is closed until further notice and customers will be contacted for benefit pickups at their nearest clinic.  It is critical that WIC have a working phone number for all participants.  Please call 717-509-3686 for an appointment or to update contact information. Thank you!
Safety Reminder
⚠️ Protect your personal information! ⚠️The Community Action Partnership of Lancaster County has learned of a scam targeting WIC participants and are urging customers not to disclose personal information over the phone without verifying the identity of the caller.
Although WIC does perform eligibility determinations, we will never call participants to request bank account information to deposit funds directly into an account. If a WIC participant is unsure if a request for information is legitimate, please contact WIC at 717-509-3686.
Eligibility
Women who are pregnant or had a baby in the past 6 months or 12 months if breastfeeding;
Infants and children under age 5; and
Fathers, grandparents and foster parents who are the legal guardian of a child under age 5, may apply for WIC on their behalf.
WIC applicants must reside in Pennsylvania; have a medical or nutritional risk (determined by a qualified nutritionist through a careful assessment of a participant's dietary, environmental, and medical history); and have a gross household income that meets the WIC Income Guidelines below.
WIC Income Guidelines
Locations:
Lancaster City
601 S. Queen St.
Lancaster, PA 17603
Phone: 717.509.3686
Toll-free: 1.800.732.0018
Fax: 717.431.2598
Hours:
Monday – Thursday 8:15 a.m. to 4:30 p.m.
Extended hours until 7:00 p.m. on the first and third Thursday of each month
Friday 8:00 a.m. to 1:30 p.m.
Closed from 11:45 am – 12:45 pm
Columbia
406 Chestnut Street
Columbia, PA 17512
Phone: 717.684.0046
Hours:
Monday – Thursday 8:00 a.m. to 4:30 p.m.
Friday 8:00 a.m. to 1:30 p.m.
Ephrata
560 S Reading Road
Ephrata, PA
Phone: 717.738.0355
Fax: 717.733.7140
Hours:
Monday – Thursday 8:00 a.m. to 4:30p.m.
Friday 8:00 a.m. to 1:30 p.m.
Quarryville
349 Buck Rd.
Suite 1
Quarryville, PA
Phone: 717.715.8959
Fax: 717.807.6382
Hours:
Tuesdays – 8:00 a.m. to 4:30 p.m.
Friday 8:00 a.m. to 1:30 p.m.
WIC on Wheels
Mobile Clinic
Lancaster County, PA
Hours:
Mondays: The Together Community Center
3293 Lincoln Highway East, Paradise
Tuesdays: Trinity Lutheran Church
221 E. Main Street, New Holland
Wednesdays: Salem United Methodist Church
140 N. Penn St, Manheim
Thursdays: United Church of Christ
247 S. Market St, Elizabethtown
This institution is an equal opportunity provider and employer. Non-Discrimination Statement