The Community Action Partnership of Lancaster County (CAP) is comprised of many programs and individuals working to help low income families move toward self-sufficiency.
We're working on showcasing and  highlighting various individuals, programs and the hard work that is done on a daily basis. It's time to get 'Up Close with CAP'!
Early Learning Resource Center (ELRC, formerly CCIS), provides information on and access to safe and affordable child care services. ELRC services are available to all residents of Lancaster and Lebanon counties.
Following eligibility determination, ELRC can also provide childcare subsidies to low-income families who are working or enrolled in training or education programs.
Meeth Katherine Alvarado, ELRC Eligibility Specialist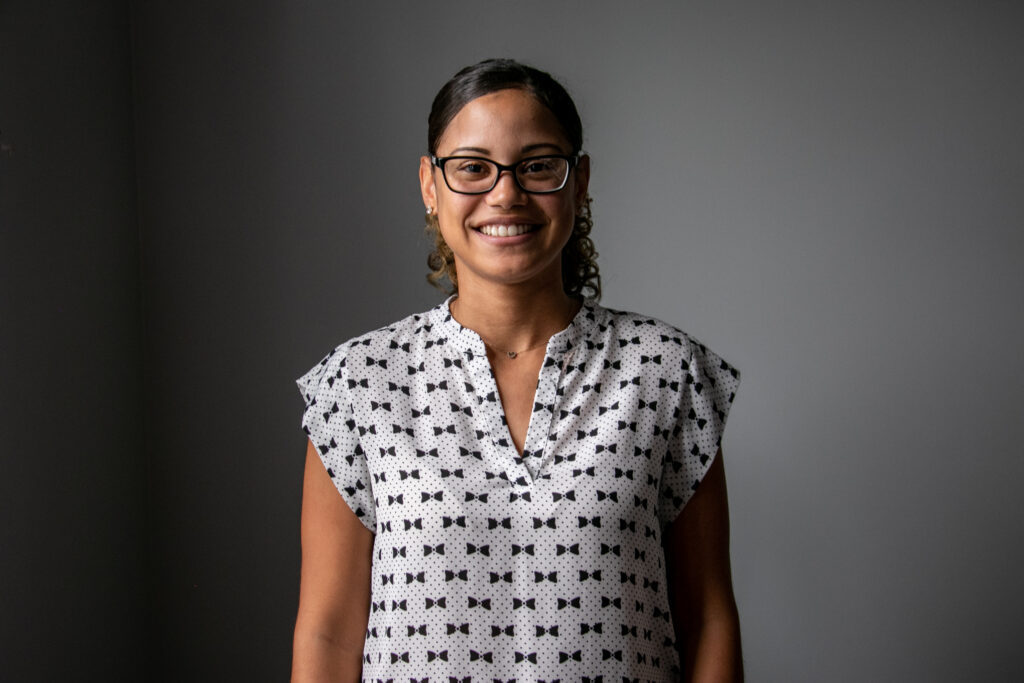 Tell us a little about your role!
As an eligibility specialist, I am responsible for managing a caseload and ensuring they continue to be eligible for Early Learning Resources Center funding.
What do you love about working at the Community Action Partnership?
We're a team of workers helping families fight poverty. We don't judge anyone based on their past or who they are. We're an organization working hard to end generational poverty.
Of all the CAP values, which one resonates with you the most and why?
Compassion because it is difficult to do this type of work with excellence, without having compassion for each individual who comes through those doors requesting help.
What brought you to CAP?
I applied to work for CAP because I liked the idea of working for a company that strives to provide parents with needed tools to overcome poverty.
What do you love about Lancaster?
I moved to Lancaster when I was about 4 years old and what I love most is that it currently looks nothing like what it used to when I first moved here. There is now more entertainment and plenty of restaurants to choose from.
What do you like to do for fun?
I love to go out to eat and try new foods ???? I also enjoy spending time with my loved ones. My favorite restaurant so far is La Plaza Azteca.
Fun fact about Katherine!
I enjoy outdoor activities like swimming, zip-lining, etc. I hope to do the longest zip-line in the world someday located in Orocovis, PR.
To learn more about the Early Learning Resources Center, click here.
##
About the Community Action Partnership (CAP) of Lancaster County
The Community Action Partnership is Lancaster County's largest anti-poverty organization, helping low income families move toward self-sufficiency. CAP's service profile interrupts inter-generational poverty with programs that support families and individuals at every age and place in life, in the areas of education and child development, health and nutrition, household stability and safety and empowerment. For more information, visit www.caplanc.org.