Lancaster County Head Start 2018-19 Annual Report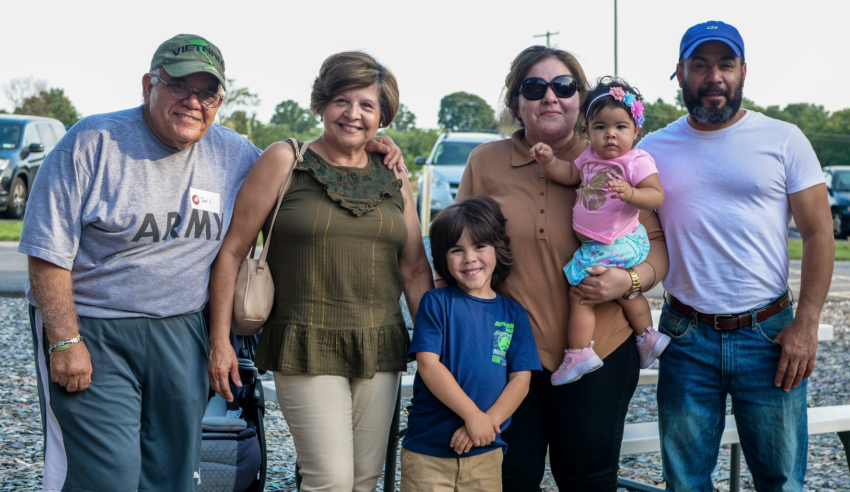 Click here to download a PDF version of 2018-19 Annual Report
Our Mission
Empowering Families, Driving Action & Building Partnership to Promote School Readiness
Enrollment 
Total Children Served – 625
Funded Enrollment Slots – 594
Average Monthly Enrollment – 97.35%
Eligible Families – 579
Healthy Start
611 children with health insurance
592 children have medical home
512 up to date w/ immunizations
566 children have dental home
260 families received 1 or more family services
In addition to physical health, Head Start values caring for children's social and emotional health. Mental and behavioral health consultation is available on-site to children, staff, and families as needed.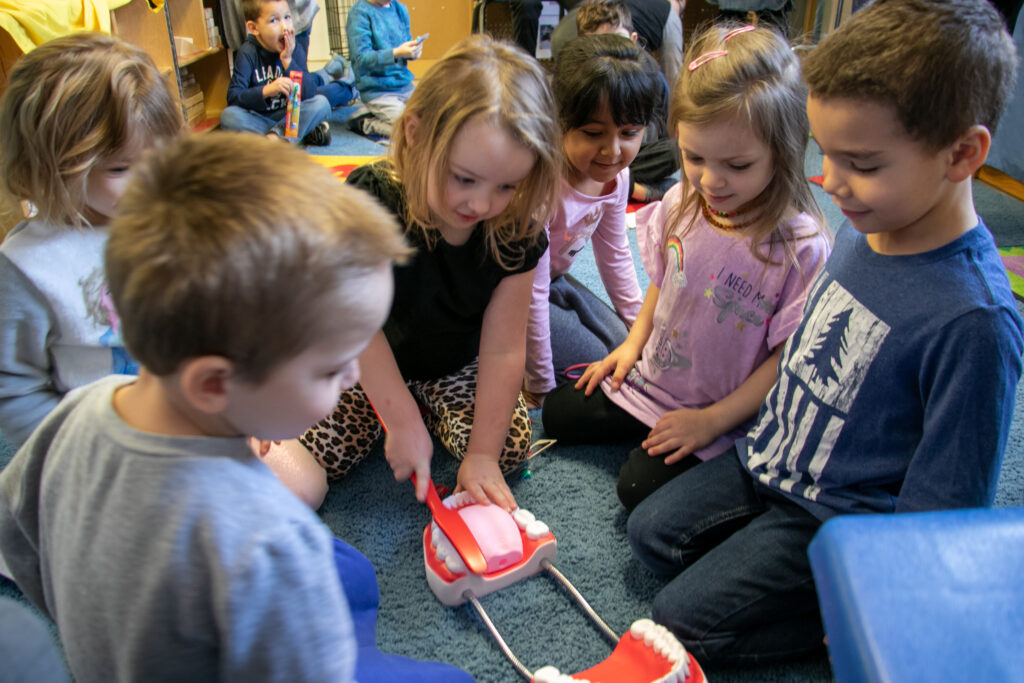 Program Goals
The program has set benchmarks for continuous improvement in each of the four-goal areas:
Lancaster Head Start will provide an integrated curriculum, instruction, and professional development based on 21st-century learning priorities so that children meet their developmental goals in academic areas.
Lancaster Head Start will build staff capacity to provide personalized supports for all children and families.
Lancaster Head Start will leverage community partnerships to increase family self-sufficiency and children's school readiness capacity.
Lancaster Head Start will expand mental health and wellness services to represent a whole child approach to service coordination for children and families.
Community Partners
Community Partners provided health screenings, parent coaching, educational field trips, behavioral health consultations, school transition support, and other community resources.
Curriculum Corner
Lancaster County Head Start utilizes the Creative Curriculum as our main instructional resource. Study Kits are used to emphasize science and mathematics topics. We base all of our instruction on the PA Early Learning Standards and Head Start Early Learning Outcomes Framework.  Teachers formally assess progress toward developmental objectives three times per year using the GOLD assessment.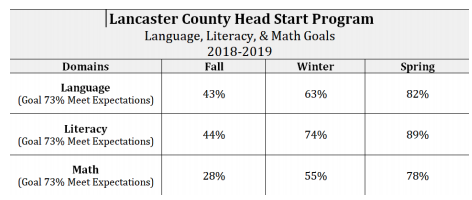 2018-19 Expenditures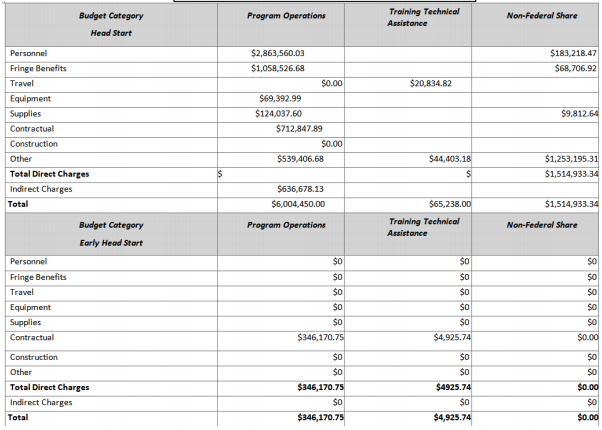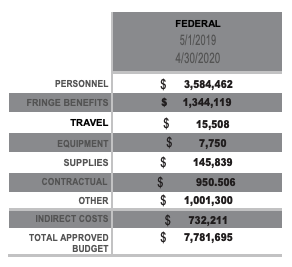 Monitoring Reviews
Lancaster Head Start received the results of three successful federal monitoring reviews with the U.S. Department of Health & Human Services.
The CALSS review was conducted in 2016-17; scores in the areas of Emotional Support and Classroom Organization fell in the high-middle range and the score in Instructional Support fell in the middle range.
Comprehensive Services and School Readiness Review was conducted in 2017. No area of non-compliance was found.
Leadership, Governance, and Management Systems Review was conducted in 2017. No area of non-compliance was found.
Focus Area 1 Review was conducted Dec 2019 – the program was 100% in compliance.
Family Engagement
Head Start believes that parents are a child's first and most important teacher. Head Start parents have played a vital role both inside and outside of the classroom!
Thank You, Head Start Parents, for:
Providing classroom support
Assisting with field trips and family engagement days
Helping with clerical tasks
Attending home visits, conferences, and workshops
Participating in parent meetings and planning special events
Representing parents on the Head Start Policy Council
Working at home with your children on school readiness goals
Contributing to the work in the 2018-2023 Grant Application and 5 yr. priorities and goals.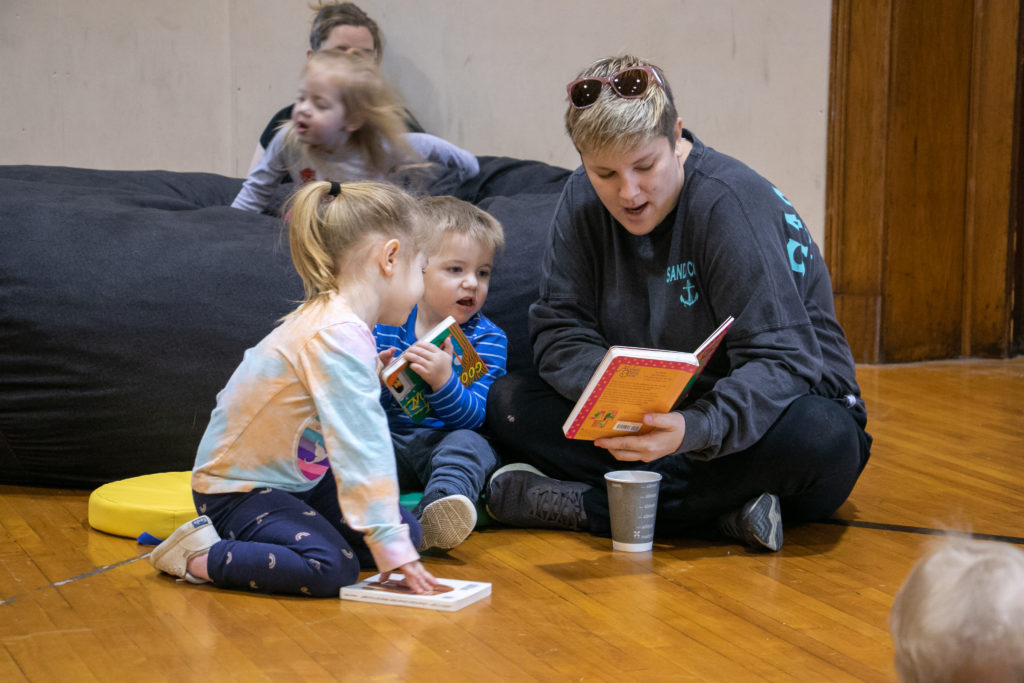 Accomplishments
PBIS: Lancaster County Head Start was the recipient of a PNC Grow Up Great grant to begin work in TIC with staff training, coaching, and 4 TIC classroom pilots.
Disabilities: Provided fully inclusive services to children with diagnosed disabilities (22.6% of enrollment).
4 Policy Council Members accompanied the leadership team to the annual PHSA conference at Penn State & 2 members of Lancaster County Head Start presented at the conference.
Lancaster County Head Start hosted the first annual Prenatal to 3rd-grade Summit with keynote speaker David Jacobson and members from OCDEL in attendance. More than 100 attendees participated in K-readiness work to this day.
The STEM preschool prototype classroom officially started to provide services to children & families.
##
Interested in enrolling in the program? CLICK HERE.
About the Community Action Partnership (CAP) of Lancaster County 
The Community Action Partnership is Lancaster County's largest anti-poverty organization, helping low-income families move toward financial empowerment. CAP's service profile interrupts generational poverty with programs that support families and individuals at every age and place in life, in the areas of education and child development, health and nutrition, household stability and safety and empowerment. For more information, visit www.caplanc.org.