The Rivera Family's Journey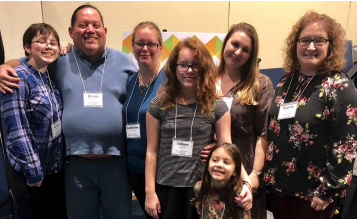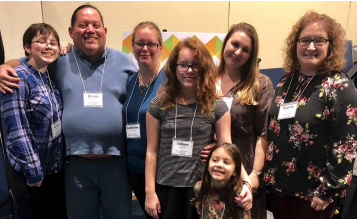 The Rivera Family's journey with CAP started in 2012/2013 when their middle daughter Selene was enrolled in Head Start. A Family Advocate referred the Rivera family to what was then called Circles (now Navigation) in May 2013. At that time the head of household, Efrain, was working a low-paying job that he disliked, and they were living in an area where they did not feel safe. The family was struggling. When they began, their main goals were to find a better paying job for Efrain and to move into safer, more stable housing. Circles' core function was to help families in poverty create a circle of support to help them achieve their goals.
The family secured securing safer housing in December 2013, and Efrain was able to move forward in his position and continually achieve higher pay. Then Navigation assisted Catherine in starting up her doula business in 2015 and securing more reliable transportation in 2017.
"CAP has been amazing for our family. Circles/Atlas has helped us tremendously as a family, and Head Start has educated two of my children to be Kindergarten-ready. [HeadStart also] gave me the opportunity to serve on their Policy Council."
During their journey through the program, the Riveras continually hit roadblocks but were able to overcome them successfully due to unwavering support. Some of the roadblocks included inadequate housing, loss of family members and friends, personal health issues, financial struggles and ongoing transportation issues. Through it all they epitomized resilience, perseverance, drive, and the ability to problem-solve.
Their hard work was recognized by our state association, The Community Action Association of Pennsylvania (CAAP), in the fall of 2018.
The Rivera family is one of many examples of Navigation's impact, and we can't wait to see what they achieve next.
To learn more about CAP's Navigation program, click here.
Consider making a donation to support the Community Action Partnership of Lancaster County and its programs by clicking here.
About the Community Action Partnership of Lancaster County
The Community Action Partnership is Lancaster County's largest anti-poverty organization, helping low income families move toward self-sufficiency. CAP's service profile interrupts inter-generational poverty with programs that support families and individuals at every age and place in life, in the areas of education and child development, health and nutrition, household stability and safety and empowerment. For more information, visit www.caplanc.org.