Up Close with CAP: Meet Nichole Mueller, Resource Liaison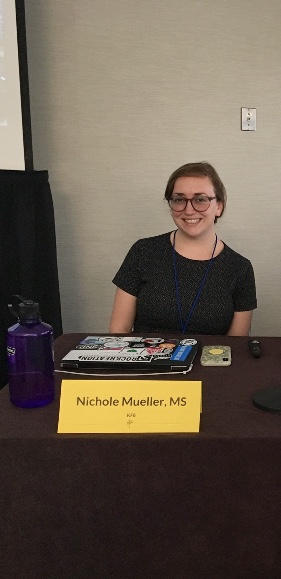 The Community Action Partnership of Lancaster County (CAP) is comprised of many programs and individuals working to help low income families move toward self-sufficiency.
We're working on showcasing and  highlighting various individuals, programs and the hard work that is done on a daily basis. It's time to get 'Up Close with CAP'!
Navigation is designed to support and coach individuals and families in assessing their own needs, settling goals, connecting to their communities, and celebrating accomplishments on their journey to an empowered future.
Navigators provide targeted support with goal planning and action steps. CAP Navigators use a person-centered, strengths-based approach to care – meaning the person is in charge of defining their own goals and where they would like to be. The Navigators are available to offer support, guidance and resources to make the journey achievable. Navigators help keep participants on track and motivated to accomplish their goals.
The Community Action Partnership of Lancaster County's Navigation team is thrilled to announce the hiring of Nichole Mueller as the Resource Liaison.
Though she has begun her tenure at a unique time, she is dedicated to digging into the role, establishing relationships with community partners and serving as a resource to those in need and the entire community.
Meet Nichole Mueller, Resource Liaison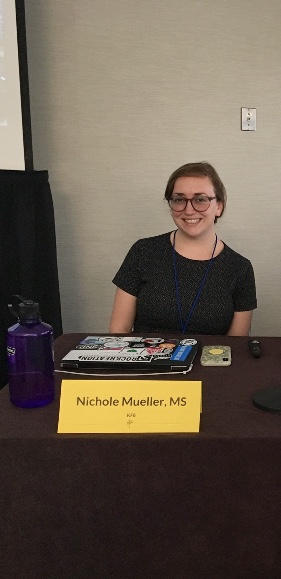 Tell us a little about your role! What do you do?
I am a resource liaison with CAP in the Navigation Department. In this role I will be supporting individuals and families, whose homes have been condemned, to find housing. I will also be assisting individuals and families with short-term crisis needs, such as food or transportation.
Where were you before working at CAP?
Before working at CAP, I worked with individuals and families in various settings, including non-profits to universities. The majority of my prior work experiences have been with interpersonal violence survivors and their families.
What brought you to CAP?
I was impressed by the range of services CAP offers to those in the Lancaster community. I have always been passionate about eliminating poverty and doing what I can to support those who are experiencing it to reach stability and prosper.
What do you love about working at CAP?
Although I am only two days in, I love how passionate and thorough everyone at CAP is!
Of all the CAP values, which one resonates with you the most and why?
Collaboration. In having worked in various roles supporting others, I realize that I would have been unable to support those I was serving if it were not for the strong relationships I developed with other organizations and partners. The roles where I was able to work as a part of a team and collaborate were the ones that I was able to do the most for those I was serving.
 What is Navigation?
Navigation is a part of CAP's Household Stability program. Navigation supports and coaches individuals and families in developing and reaching their goals.
And what does Navigation do?
To support individuals and families to create a pathway out of poverty, Navigators meet one on one to provide person centered, strength based support and coaching.
Why is your role important?
This role advocates and provides support to individuals and families in need of housing, as well as other basic needs. By providing this support, we are helping to prevent homelessness and provide resources to the Lancaster community.
Where is your office and how can someone can get a hold of you?
My office is on 404 S. Duke Street. To get a hold of me, you can call me at 717-371-535 or email me at nmueller@caplanc.org
What do you like to do for fun?
I enjoy baking, going for walks, and daydreaming about my next travel adventure.
Fun fact about Nichole?
I have been to 38 states and hope to check off the remaining 12 in the next 5 years!
##
If you're interested in joining the CAP team, click here.
About the Community Action Partnership (CAP) of Lancaster County
The Community Action Partnership is Lancaster County's largest anti-poverty organization, helping low income families move toward self sufficiency. CAP's service profile interrupts inter-generational poverty with programs that support families and individuals at every age and place in life, in the areas of education and child development, health and nutrition, household stability and safety and empowerment. For more information, visit www.caplanc.org