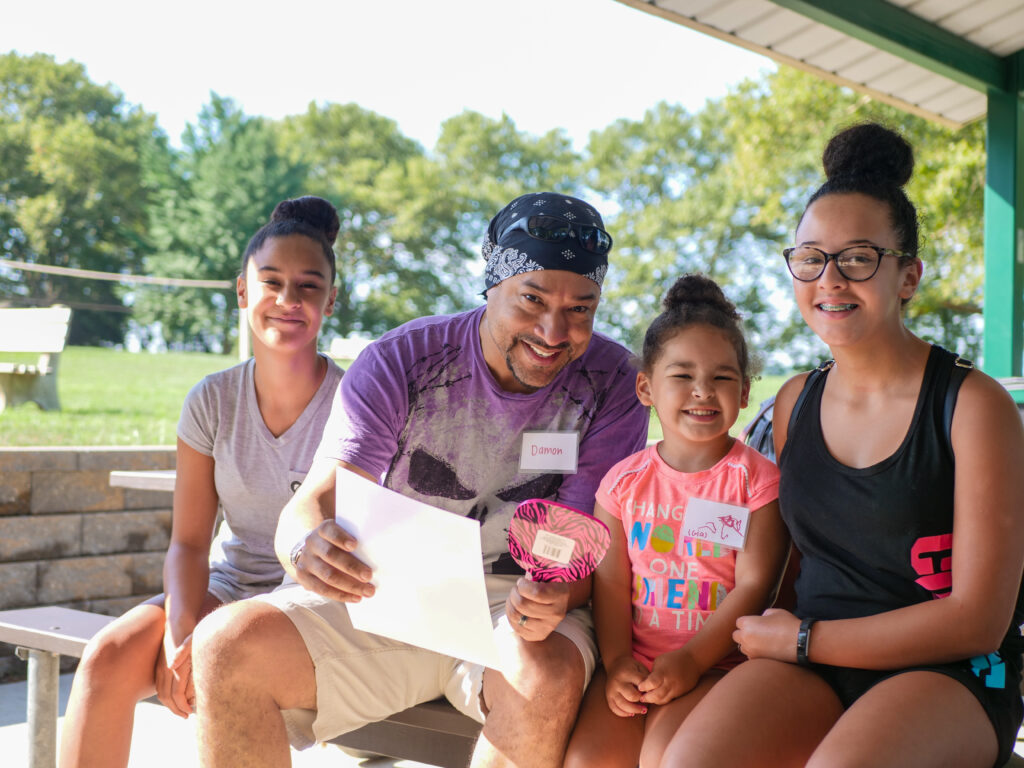 Home-Based is part of Thrive to Five. In the Home-Based program, families receive weekly home visits from a Home Visitor where they receive educational and social services, and resources, to support them as their child's first teacher. 
Why do some families choose Home-Based? 
Families choose to enroll their child in Home-Based for many reasons, which could include wanting to be more involved in their child's education, transportation barriers, or wanting their child to receive some type of education but feeling like their child isn't quite ready for a classroom setting. 
What happens in a home visit? 
Home Visits always include a parent/child activity, a read aloud, a gross motor activity, and Hatch. The Home Visitors also spend some intentional time focusing on the parent and providing them with resources. Essentially, the Home Visitor acts as a "teacher" and FCEL in one. 
How often do home visits happen? 
Home visits happen weekly for 90 minutes. 
Do the students get a chance to socialize? 
The Home-Based Program holds twice monthly socializations, where the families can bring their kiddos together to socialize. These are optional, as we understand some families choose Home Based due to transportation barriers, but we strongly encourage all families to attend if possible. 
What area do home visitors serve? 
Any family that resides in Lancaster County can receive Home-Based services 
Are there any special requirements for Home Based? 
Home Visitors must conduct the visit with the primary or secondary caregiver. Unfortunately, Home Visitors cannot complete visits with grandparents, babysitters, or anyone other than the primary caregiver. Home Visitors typically work 8-4, so the caregiver should be available within that time frame. 
Is Home-Based live or virtual this year? 
Home Based is offering live services. 
What if I think Home-Based would be a good fit for one of my families? 
Next steps are to email Bobbie and CC your supervisor with the caregiver and child's name, and their interest in Home- Based. 
What funding is Home Based? 
Home Based is HHS funding – which means some PreK Counts students may be considered over income. There are occasional exceptions to this. Similar to any transfer, you would always want to confirm with Bobbie and your supervisor before confirming the transfer with the family. 
What if I have more questions about Home Based? 
You are welcome to reach out to Mindy Jones, the ELC who supervises the Home-Based Program, or your supervisor. You can reach Mindy at mjones@caplanc.org or 717-490-2115. 
Two socialization days per month where all children can come together with their parents.  
Available throughout Lancaster County. 
Southeast – Home Based Region

 

Southwest – Home Based Region

 

Northeast

 

– Home Based Region
For more information, contact Bobbie Frick, Enrollment Coordinator at bfrick@caplanc.org, 717-344-7615 or  717.299.7388 ext. 3012